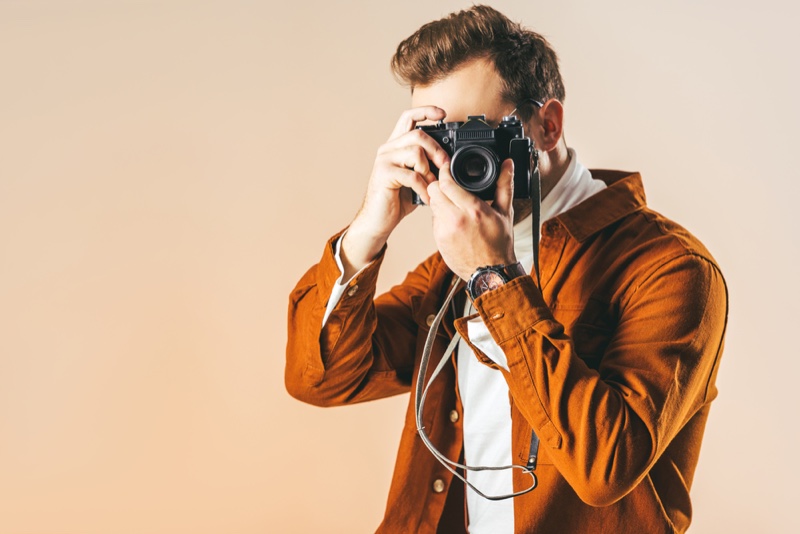 Fashion is the armor to survive the reality of everyday life." —Bill Cunningham
This quote by the famous photographer holds true for every fashionista out there. Fashion is more than just a pair of clothes which stands you apart from other people; it sets a purpose to your day, blooms your confidence level, and allows you to show your style to the world. It is not an understatement when designers equate it to a way of life; you will see fashionistas living by those words. As said by many designers, fashion consultants, and fashion photographers; fashion changes with time, but style is something unique.
All this while, we have seen brands and designers looking to portray the meaning of fashion through marketing campaigns. We have seen quite unique campaigns bringing about what fashion means to different people. They went on and only gained popularity for they stood apart from the rest. Here are a few fashion campaigns that went on to be famous for their originality:
1. Jigsaw's Love Immigration- It went on to become one of the most famous fashion campaigns of 2017. The reason it went on to be famous is that it embraced such a divisive issue i.e. Immigration in Britain. The philosophy behind the campaign was to show that beautiful minds from different countries and ethnicities come together to create something quite unique. The company itself had employees from forty five different nationalities and the idea originated from that only. It was voted 'campaign of the year' by Marketing Week's readers and several other publishing houses. It was a rather brilliant management and marketing skill from the brand as it ringed a bell with both; employees of the company and the people. Topassignmentexperts, a student-help named it as the common event taken for management assignments by users.
2. Nike's Colin Kaepernick Ad Campaign- This one wasn't so much related to clothing but to the core of fashion. This ad was released on the 30th anniversary of 'Just Do It' campaign and featured an image of Colin Kaepernick with the words 'Believe in something, even if it means sacrificing everything'. Those words pertain to fashion as much as it does to any other philosophy. The campaign resulted in heavy backlash from the customer base but eventually turned out to be more profitable than imagined. It helped Nike establish as a brand which cares about more than just selling athletic wear. Student-connectingplatforms like ThanksForTheHelp called it as a marvel of marketing which helped the brand reach unprecedented level of sales
3. Diesel Spring/Summer 2015- The ad showed a woman affected with Vitiligo and a woman with muscular dystrophy as icons of the brand. This was the first time that a woman affected with a skin disease of that sort would be on the release image of the brand's new collection. This was nothing new with Diesel's fashion photography; breaking down taboos to establish their concept of style. This went on to create a whole new level of normalcy for people who are not much focused at when creating fashion campaigns. This shows the level of inclusivity that the brand followed to connect with a wider audience. Harry, a fashion writer from OnlineAssignmentWriting opines, "When you put different people together on one image, it creates a sense that they belong together; this disrupts all the barriers that seem to differentiate between people and create a sense of community".
4. Close The Loop- Talking about diversity, H&M's close the loop ad brought together people so varied in gender, size, age, religion, and ethnicities that it might be one of the most diverse ads of all time. The ad features people wearing recycled clothes to promote the theme of sustainable fashion. This is a time that being environment-friendly will only help a brand; H&M made no mistakes in getting their theme right. You find that fashion students get the topic of 'sustainable fashion' over and over again to write an essay on. H&M's close the loop campaign gets talked about in each one of them, even if it is done by the students or got it done from experts at websites like EssayWriter4U.
5. Target Swimwear Campaign- Target went a mile ahead of its competitors in showing how they looked at their customers. The brand created an advertisement showing off six models of different age, size, and ethnicity. Most swimwear brands still look to portray busty models wearing the brand's swimsuit and looking sensual. This approach went much different than that and created a warm feeling for the ladies coming in to buy swimwear.
6. Keeping Up With The Bakers- Ted Baker launched an eight episode sitcom for its viewers. It was released on Instagram and went on to become a path-breaking advertising campaign for a fashion house. It then went on and released a 360-degree film which showed items that could be bought from the brand. This is a different technique in creating a buzz through a technologically-advanced campaign and it is quite a creative one at that too.
7. Lane Bryant Campaign- This campaign went a step ahead in creating an advertisement for plus-sized women and who have stretch marks on their body too. Denise Bidot proudly posted a picture of the ad campaign on her Instagram account and asked women to be comfortable in their own bodies rather than try to fit in society's perception of them. The image went on to be the cover of 2017 Sports Illustrated Swimsuit issue. In an article published by fashion writers at PaperDoers, it is mentioned, "Fashion brands and photographers have realized how important it is to send out a message of inclusivity and acceptance to the people. They know if they do not go that way, they will turn away customers and send out a message of being static."
8. This & Other Campaign- This & Other went ahead and created a fashion campaign for women who felt comfortable with their armpit hair. Over the last few years, we have seen ad campaigns in support of women with body hair. This society is still not comfortable with hair on women's body and any such image evokes both, support and bad-mouthing.In today's day and age, you can find students debating over the topic in campuses. Given as a topic in an essay-writing competition on BestOnlineAssignmentHelp, 46% of people wrote that they still find it hard to accept a woman with hair on her armpits and legs, thatshows us how much we have to evolve as a society.