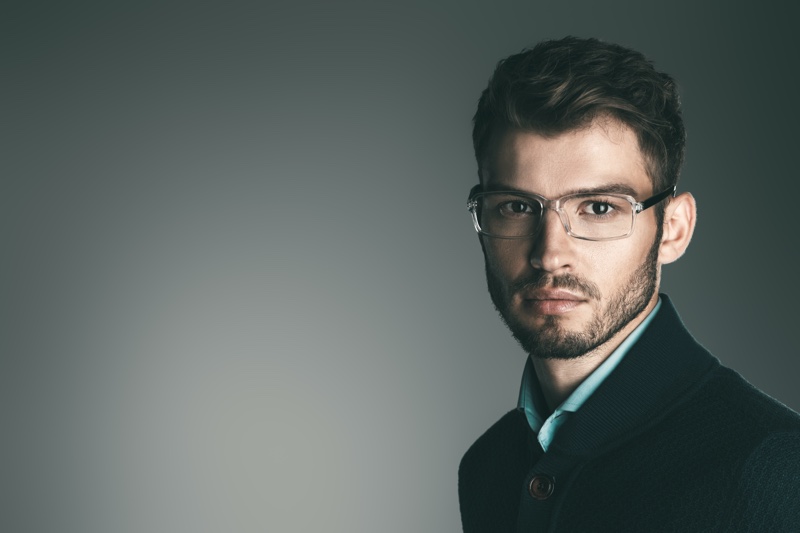 Today's eyeglasses are more dynamic than ever before. You no longer need a doctor's prescription or to find out an eye exam cost to benefit from wearing fashionable and functional lenses. Stylish reading glasses and versatile blue light glasses are just a couple of the style types that can help your eye health while updating your look. The following frame shapes are among the most flattering for women and men. Learn more about each style in the guide below. Once you have an idea of your options, read on to discover how to find your best fit.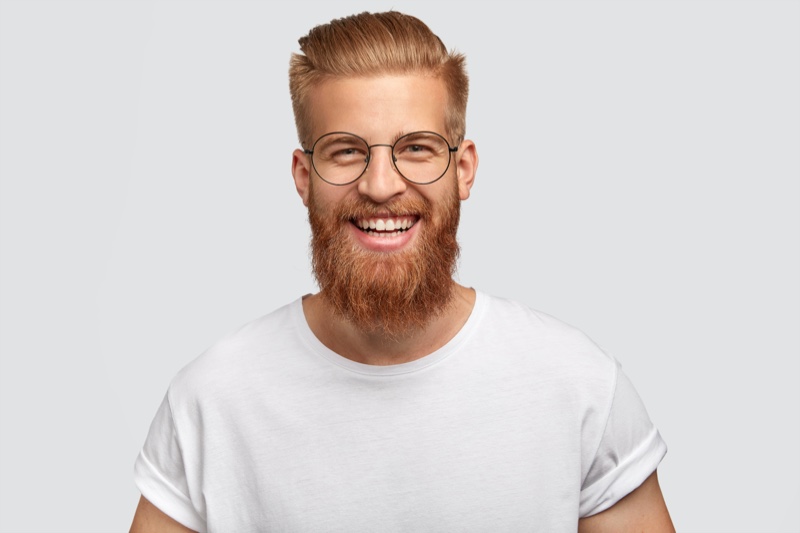 The Most Popular Styles of Eyeglasses
Some styles of eyewear will never go out of fashion. Others have become an integral part of today's fashion trends. Learn more about the most popular frames to help you decide if they are right for you:
Square
Square glasses are a bold and timeless choice in eyeglass frames. While they flatter many faces, they are best suited for those with rounded features. They slim and elongate the face; they also offer a natural balance.
Square frames tend to allow for bigger lenses. Retro-inspired styles come in all of the classic darker colors. Bright, fun shades are sure to turn heads while enhancing your vision. Neutral-colored frames and tortoise shell glasses are also popular.
Round
Round glasses are a staple in eyewear. They are beloved by both women and men because they are polished and flattering. As fashion accessories, they also help balance jawlines and sharp facial angles.
Usually much thinner than square and rectangle frames, round eyeglasses will add a distinct style to your look without overwhelming your facial features. They are also lightweight and comfortable. The most popular colors and styles in round glasses include tortoise, horn, and quartz.
Rectangle
As with square frames, rectangle glasses help to accentuate softer facial features. They provide an updated look that differentiates them from the square shape. Their prominent angles add a chic look to heart-shaped faces and those with rounded jawlines. Clean lines help to make a face look longer.
Designed to elevate, they are also accessible enough to match any wardrobe. Bright hues like red and aqua are both versatile and daring. Animal prints and tropical patterns are just some designs that add some playfulness.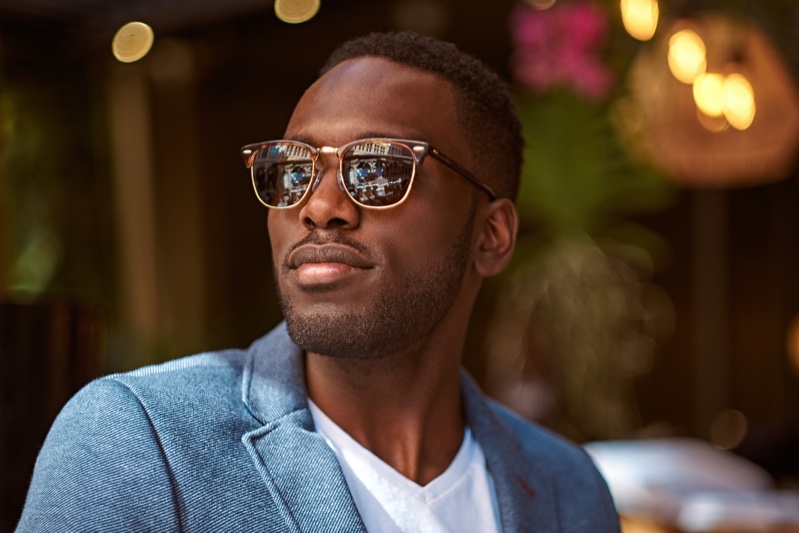 Cat Eye
Cat-eye frames are a unique style of eyewear. A variety of colors and patterns make them as dynamic as attractive. They add a playful and feminine appearance to any outfit. Cat eyes are best suited for those with rounded faces or fuller jawlines.
They are an excellent choice for those with oval faces. If you are looking for cat-eye frames, you can find them in classic colors for this style, like black and tortoise. You will also find neutral-colored frames in shades like blush and wood and bright and head-turning choices like teal and fuchsia.
Oversize
Oversize glasses always make a statement. Solid and durable enough for any lifestyle, they also look great on any face shape. Choose oversize frames if you do not mind your glasses taking center stage. They are also an excellent choice if you need more vision correction coverage or sun protection.
Any color goes with these fun and chic frames. Animal prints and colorful patterns are among the most popular styles for oversize eyeglasses. You can also find them in neutral hues and classic colors.
Other Stylish Frames
Besides these iconic styles, other popular frame shapes include half-frame and soft square. Half-frame glasses are lightweight and modern. Since the frames only cover the top part of your lenses, they will emphasize your eyes and offer a sleek appearance. They are an excellent choice for people who plan on wearing their glasses all day. Soft square glasses are also flattering for nearly any shape, as they add bold angles without overwhelming the face.
Aviator glasses were designed to protect the vision of pilots. Since then, they have become a timeless style for women and men. Lightweight frames are perfect for wearing all day. Large lenses accommodate polarized sunglasses. They are also stylish frames for wearing indoors, like with readers or blue light glasses.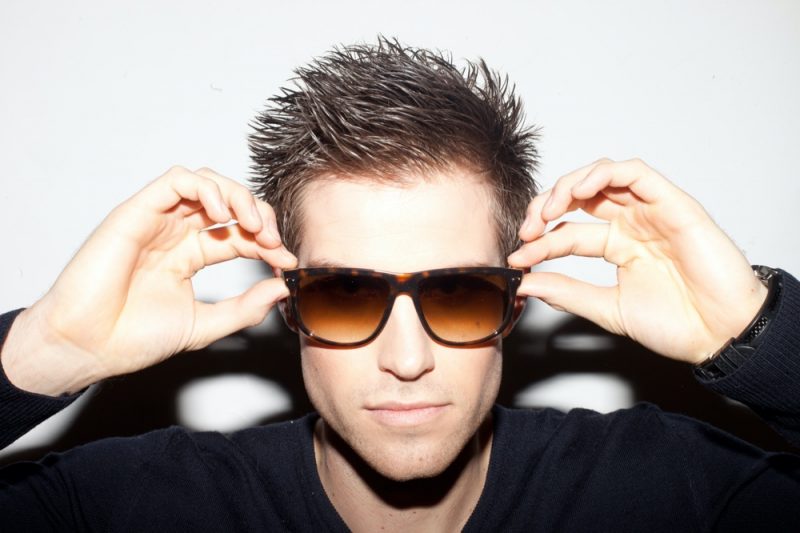 3 Tips for Finding Your Best Look
Now that you know about the most popular and stylish choices in eyeglass frames, it is easy to get started finding your best look. Follow these three tips while keeping your favorite frames in mind:
1. Find Your Face Shape
If you need help choosing your perfect look, the first step is to find your face shape. Two of the most common face shapes are oval and square. It is also possible to have a round face or a heart-shaped face. Explore the different choices and find your match. Once you discover your shape, you can choose from the most popular eyeglass frames.
2. Know Which Features You Need
Whether you get a prescription from an eye doctor or buy quality glasses online, certain features make your glasses uniquely yours. Some people will require vision correction for an eye condition or a focusing disorder. Others will need reading glasses or blue light blocking technology. Polarized sunglasses can make it easier to see outdoors and while driving. Larger lenses will offer more space for vision correction. Lightweight glasses can be beneficial if you wear your frames often. Decide which features are most important to you, and then use them to find the best eyewear.
3. Use a Glasses Style Finder
You can also use a glasses style finder to find your perfect pair. Designed by experts in eyewear, the finder makes it simple to click through the selections to find which frames you prefer. It is easy to browse through men's and women's styles. Decide whether you want readers, sunglasses, or blue light glasses. Next, take a look at some of the shapes you like best. Narrowing it down by the features and looks that you want can make it much easier to shop for the right pair for your needs.
Look Amazing in Stylish Eyeglasses
It does not matter whether you need glasses to protect your eyes from the effects of aging or the impacts of blue light. Some people need stylish frames for the sun. There is a style for every face shape and personality. Start by shopping for the frames you like, and then find your face shape for the perfect fit. With today's excellent eyeglasses, you will enhance your style and improve the quality of your vision.