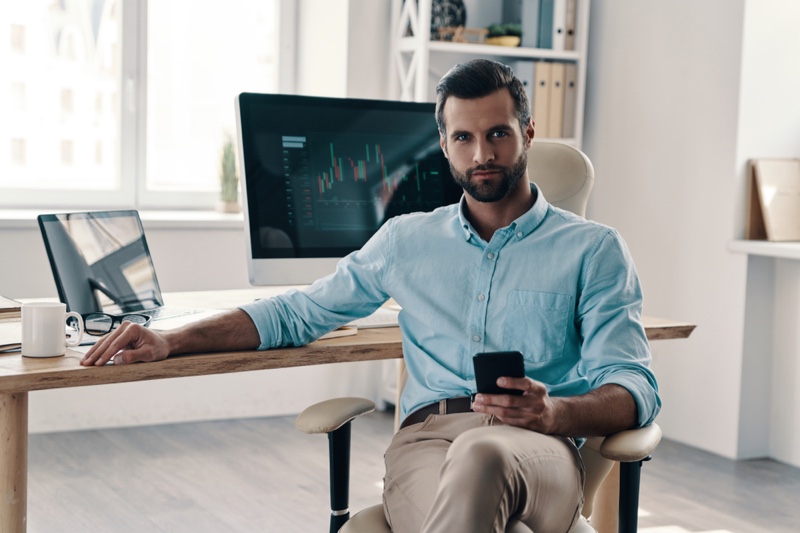 Being successful is often at least partially about appearances. People innately trust those who look tidy, are dressed nicely and who seem pulled together. Making the effort to have a fresh haircut, a trimmed beard and to smell nice is not enough without also having the right clothes for every occasion.
If you know that your wardrobe is lacking but you are not sure what to add to it, don't worry! You are not alone! Here is a great guide to get you started on the path to having the right clothes on hand for any occasion.
Own a Nice Suit: If you cannot afford something custom, at least make sure that the off the rack suit that you buy has been tailored to fit you. Stay away from bottom rung suits at any store as they will fall apart and look dated almost immediately. Spending a little bit of money on a suit will pay off in the long run when you need to look your best for a job interview, a wedding or some other formal event. If you have the money to have a custom-made suit ordered, definitely do that. You will not regret it.

Also, make sure at minimum that you buy a quality tie to match your suit. Nothing ruins a good suit faster than a cheap tie.

Photo Credit: Shutterstock.com

Invest in Quality Jeans: Casual doesn't have to look tacky. If you have a bunch of worn out jeans that you enjoy wearing on the weekends, that is totally fine. However, if you have an event to go to like a date, or a casual business event, you will not look the part if you are wearing baggy jeans that have holes in them. You do not have to invest in jeans with fancy stitching or anything extra, but you should own at least one pair of well-fitted jeans that do not get used for working on the car, in the yard or other things that will wear them out.
Have a Nice Jacket and a Work Jacket: You can be dressed perfectly for the occasion, but if you are wearing a beat-up, tired jacket, you will make a bad first impression. Make sure that you have one jacket that you reserve for formal wear or for business attire that does not get used for any activity that might stain it, rip it, or otherwise make it look worn out.

Photo Credit: Shutterstock.com

Invest in Quality Dress Shoes: While it does not seem like anyone is looking at your shoes, this is one of the first things that others notice about you. Women in particular notice poor-quality or battered shoes. Spend the money to make sure that you have at least one pair of formal, business-appropriate shoes in your closet. Wearing a suit with scuffed shoes is a no-go and you will find that sometimes formal shoes need to be worn with your nice jeans as well. You are cheating yourself out of a finished presentation by wearing beat up shoes to events that call for something nicer.
Last of all, remember that your clothes will not be able to make up for a lack of personal care. Make sure that you get a good haircut, oil and trim your beard and care for your skin if you are out in the sun. Make sure that you are getting enough sleep. If you have not done so, consider upgrading your bed in a box mattress to something higher quality that will help you to get great sleep. Remember that your total presentation is just that: the total expression of yourself through your clothes and the care that you take daily to keep yourself healthy.