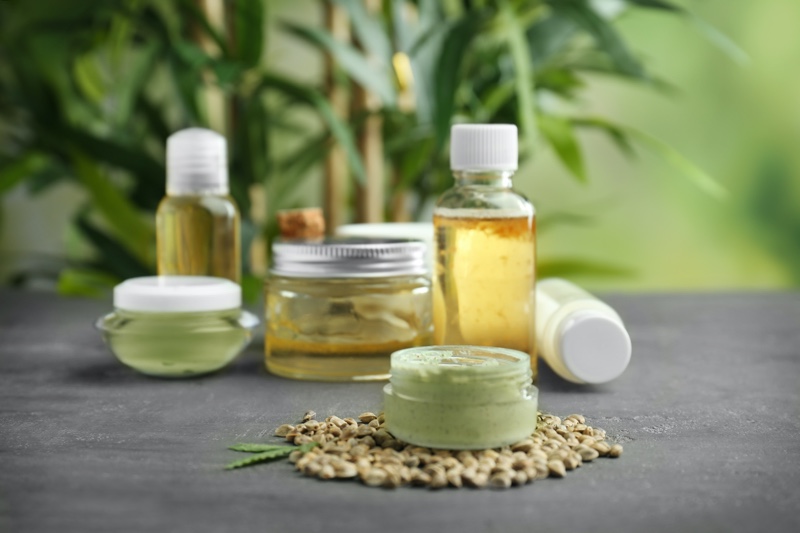 Cannabis – or, if you prefer, weed – is used by many people, either for pleasure or medicinal purposes. The hemp plant has other uses, of course. The plant's seeds are rich in antioxidants and skin-friendly oils, which can be helpful in tackling skin issues. Therefore, it shouldn't be a surprise that cannabis is proliferating into beauty products.
The plant is incredibly effective in so many ways. Plus, consumers demand a short ingredient list and strong eco-credentials. Are you considering going for more natural and organic cosmetics to take care of yourself? Good for you.
Cannabis Compound CBD is Taking Over the World of Skincare
CBD is a naturally-occurring chemical compound found in the cannabis plant. It's the second most prevalent active ingredient. It doesn't have psychoactive properties like the compound THC. Lately, there's been a lot of hype about skincare products infused with CBD.
CBD is present in cosmetics such as creams, balms, lotions, face masks, and oils. All hemp-infused products are formulated using full-spectrum CBD oil, broad-spectrum CBD oil, or CBD isolate. Many distinguished retailers are supplied by Simply Green for their standards.
The supplier manufactures high-quality, uncontaminated hemp-derived CBD. The growing demand among millennial and middle-aged populations is expected to propel the growth of the CBD skincare market.
Eye-Opening Ways Cannabis Benefits Your Skin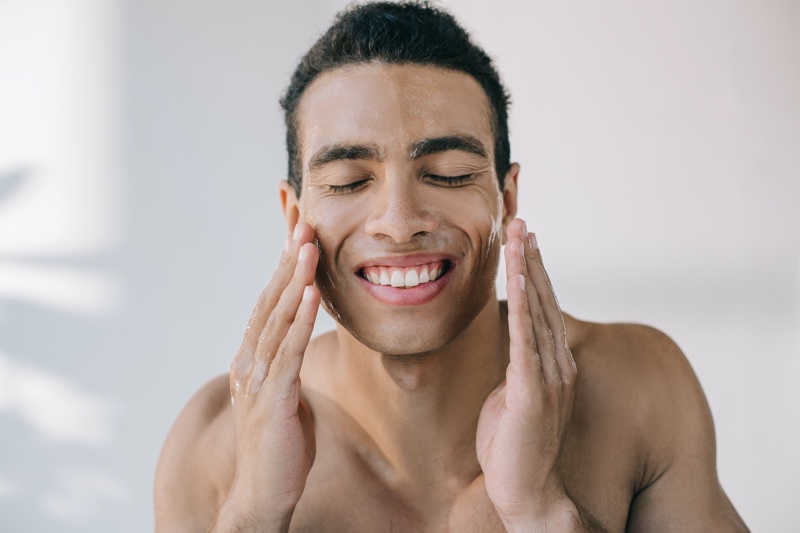 Fighting Skin Inflammation
Inflammation is the root cause of many skin problems, including acne and rosacea. Symptoms of skin inflammation include redness, itching, sensitivity, and swelling. When the body recognizes a foreign intruder, the immune system sends a response to eliminate the dangerous pathogens and begin the healing process.
Cannabis has a positive effect in taming inflammation, so it can be beneficial in reducing puffiness, swelling, and even soreness. A skincare product infused with CBD oil can help calm inflamed, red skin on your face.
Reducing the Production of Sebum
Cannabis stops the cells from overproducing sebum. Imbalanced sebum production can lead to acne and dry skin. The increase in sebum production is sometimes the result of endogenous cannabinoids produced in the sebaceous glands.
Additionally, cannabis triggers an anti-inflammatory reaction in the cells, preventing inflammatory cytokines from activating. Cytokines may stimulate acne.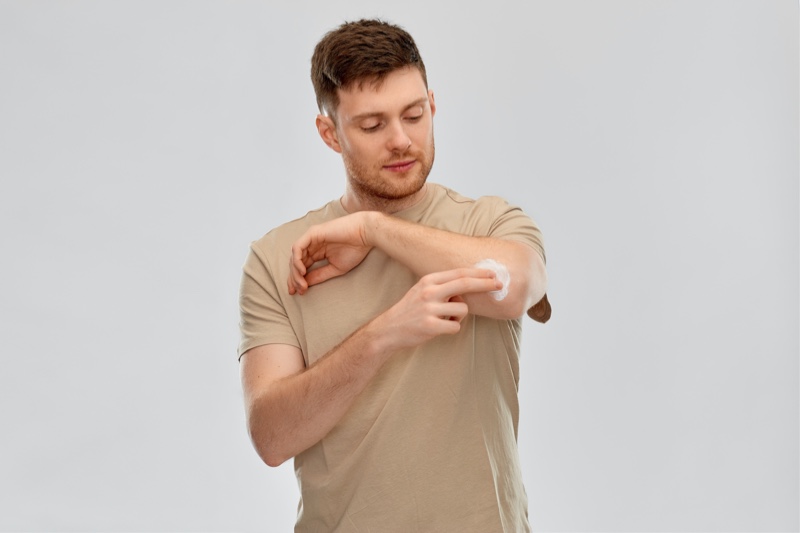 Treating Eczema & Psoriasis
Cannabis may be effective in treating eczema and psoriasis. A CBD ointment can help reduce itchiness and soothe redness and inflammation, enhancing sleep. It seems that cannabis activates the receptors in the skin cells responsible for the formation and maintenance of the skin barrier.
It's a natural solution that allows you to be yourself. The topical use of CBD is safe, so it can be used as an alternative means for improving inflammatory skin conditions.
Reducing Premature Skin Ageing
With time, the top layers of the skin become thinner and contain fewer structural proteins, such as collagen and elastin. Cannabis can help with skin aging. Using CBD for antiaging isn't like retinol, but very close. It's effective in the treatment of fine lines and wrinkles. Cannabis improves collagen production, and it reduces the look of skin discoloration.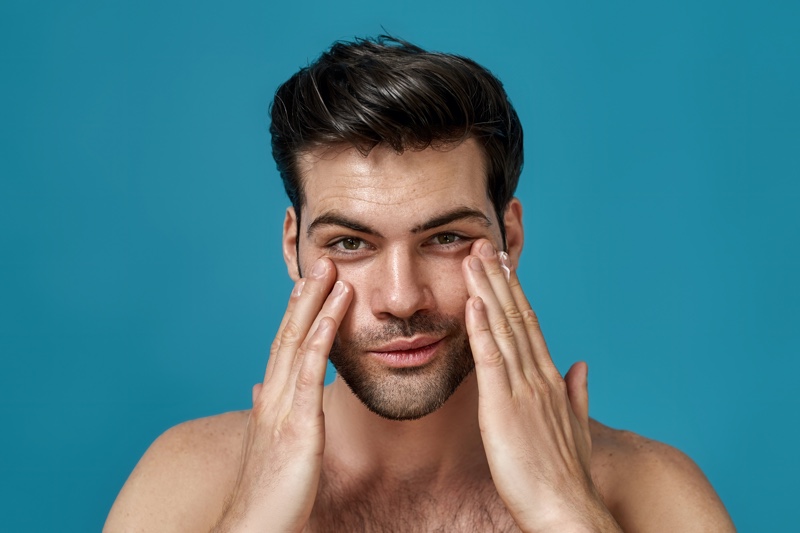 How to Correctly Use Your CBD Skincare Products
Great skin isn't just a matter of DNA, contrary to popular opinion. Your daily habits significantly impact what you see in the mirror. CBD skincare products are effective, but keep in mind that cannabis isn't a cure-all for all skin woes. The way you use CBD skincare depends on the products you're using.
Most CBD products are creams and serums. No matter what time of the day you apply your face cream or serum, wash your face first to remove the grime, sweat, and makeup. Use small quantities and apply small spots. Smooth them out. It makes sense to apply the serum before the cream.
The Difference Between Cannabis Topicals & Raw Cannabis
You can purchase cannabis in various forms. You can use a CBD balm for cracked and dry skin or ingest CBD in the form of a gummy. Gummies dominate the edibles market, and they're popular among consumers new to cannabis.
Cannabis is high in demand, and retailers are eager to buy wholesale edibles. Getting back on topic, there's a difference between how cannabis works inside and outside of the body. Using cannabis topicals is best if you want to have healthy skin. The cannabinoid compounds attach to the skin's cannabinoid receptors.
Cannabis oral application requires the cannabinoid compounds to enter the bloodstream. It offers faster effects due to its high bioavailability, but it's most suited for treating pain and anxiety. There are many excellent, safe products on the market for you to explore.
Make sure you're getting CBD or hemp extract. Look for whole plant extracts on the packaging. However, what's on the label isn't always in the product. This is why you should shop only from reputable brands. Do your research and be cautious.

Use Cannabis to Make Your Own Skincare
So what if there are countless hemp-infused face serums, body butter, and face masks on the market? You can make your own. Homemade beauty remedies are a fantastic way to control what you put on your body.
You get to decide what ingredients to use in your recipes, and, most importantly, you don't have to compromise on safety. Plus, it's incredibly satisfying. If your skin needs some glow, make a face mask. It's not at all complicated. You'll need:
1 tablespoon of oats

1 tablespoon of lemon juice

1 tablespoon of raw honey

1 dropper full of CBD oil
Whisk all the ingredients together, and you're good to go. Oatmeal works as an exfoliant, meaning eliminating dirt, oil, and dead skin cells. Lemon juice helps reduce excess sebum.
Do a skin test, as too much lemon juice can be irritating. Raw honey helps control the appearance of wrinkles and fine lines. Last but certainly not least, CBD oil has anti-inflammatory, antioxidant, and antibacterial properties. Apply the mask to the face and let it sit for about 10 minutes.