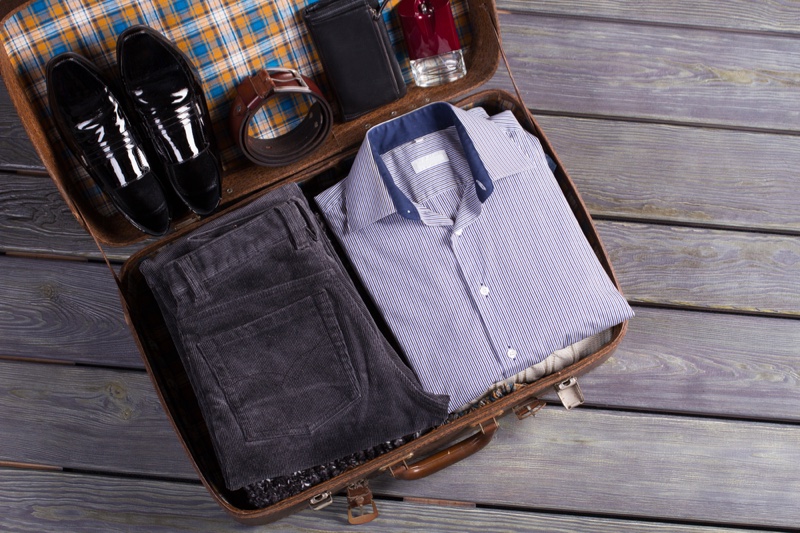 Business trips obviously require professionalism and efficiency. Not only does your outerwear matter, but you can't forget other essentials like deodorant or a charger.
Whether you're heading out for a weekend or 5 days, a business trip can often be harder to pack for than a fun-filled vacation. To help out, read our tips on how and what to pack for your next business trip.
How to Pack for a Business Trip
It is best to use a personal carry-on that can fit your laptop and also a bigger piece of luggage that can hold everything else you need.
Roll your clothes or use packing cubes
You don't want to get lost in the mess of your suitcase when you are trying to look for your clothes. Packing cubes are an amazing storage option for your suitcase. You simply roll your clothes as you would normally, but instead of having them loosely fill your suitcase, you fill the cube. This also helps you keep your clothes wrinkle-free– because who wants wrinkles?
Packing your suit
For your suit and dress shirt, make sure to fold and not roll them. This is the most important item and you don't want to ruin it in transit. Additionally, if you have your dress shoes to go with the suit, you may want to stuff socks or any other soft item to help maintain their shape.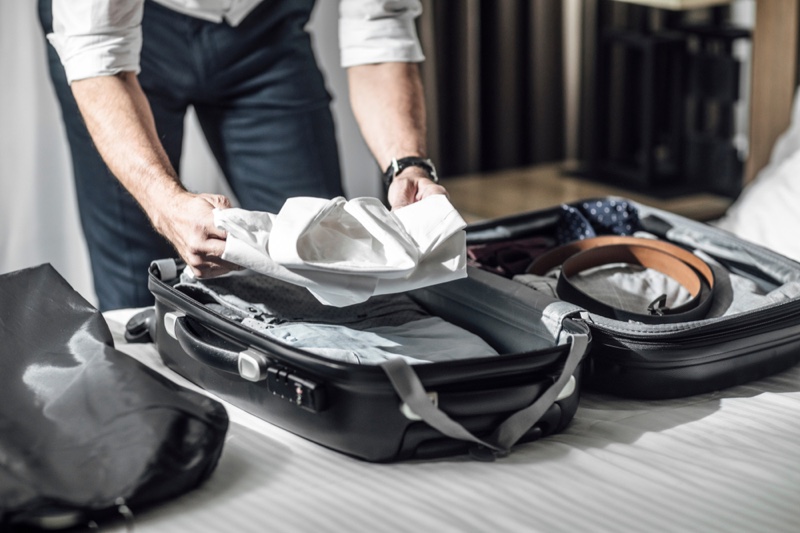 Business Trip Packing List
Passport/ boarding pass
If you are leaving the country, obviously you'll need your passport. But, do not forget to prepare your boarding pass and take a screen-shot if you are going to access it on your mobile device.
Laptop, charger, and headphones
These items are all essential if you need to do work on your computer. Headphones can also be useful to cancel out background noise on a crowded flight.
Water bottle
A reusable water bottle is your best bet for any business travel. That way, you don't have to worry about running to the nearest convenience store to pick some up. Hopefully, there will be fill-up stations in the airport or area you are headed to.
Power Strip
Having a power strip is not a bad idea if you are going to need to plug in multiple electronic items at once.
Toiletries– enough options
Whether you are going out of the country or not– bringing items that you are more comfortable with could make for a better trip. For example, if traveling to a new country you may want to stick a roll of bamboo toilet paper in your luggage in case there isn't a nice option. In general, pack these items for a business trip:
Razor/ shaving cream
Deodorant
toothpaste
Face wash
shampoo/ conditioner ( if needed)
Earplugs
Moisturizer/ sunscreen
Advil
Cologne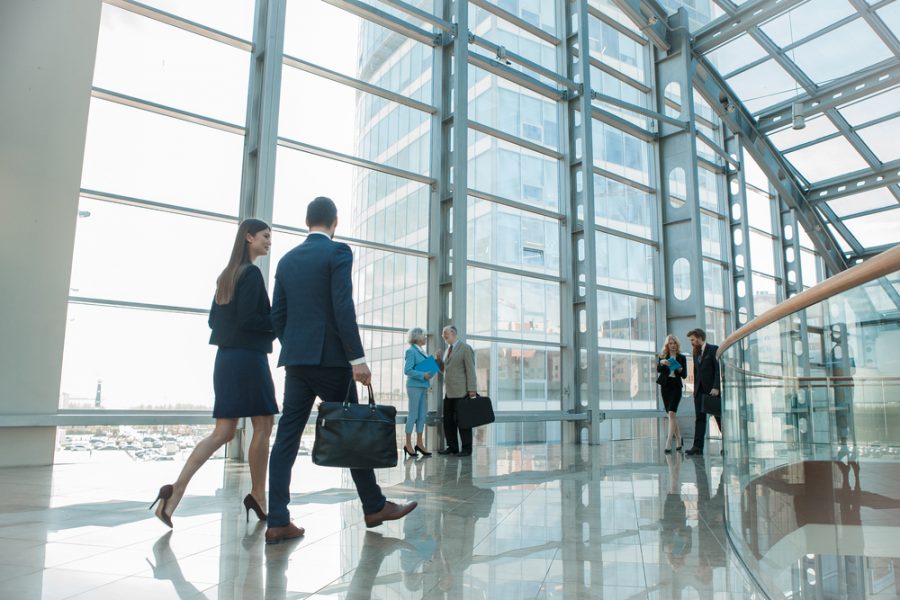 Clothes– Business wardrobe
When packing a bag for a work or business trip, you will want to find items that can be dressed up or down so you can make the most of your luggage space. For instance, a collared shirt that can be used at dinner by itself but could also be dressed up for a business meeting is a great bet.
For a 3-day business trip, use the following packing list for clothes you'll need:
2 collared shirts and 1 casual T-shirt
Go for wrinkle-free shirts so you don't have to worry about ironing the shirt once you get to your destination. As far as a casual T-shirt goes, anything that makes you feel comfortable.
2 pairs of pants
It is best to pack 2 pairs of nicer pants and wear your more casual ones on the flight.
3 or 4 pairs of underwear and socks
3 pairs is a safe bet for your business trip, but an extra pair can't hurt in case of emergencies.
1 blazer or jacket
Depending on where you are traveling in the world, you may want to take the weather into consideration. If you need a thicker jacket to survive the harsh cold, then that that into account as well.
2 pairs of shoes
One pair of comfortable sneakers, and one more pair of dress shoes. Again, you can wear one of these pairs to the airport to save space in your suitcase.
Pajamas
Whatever you feel comfortable sleeping in, bring that. Athletic shorts and a shirt are always a good idea for sleeping.