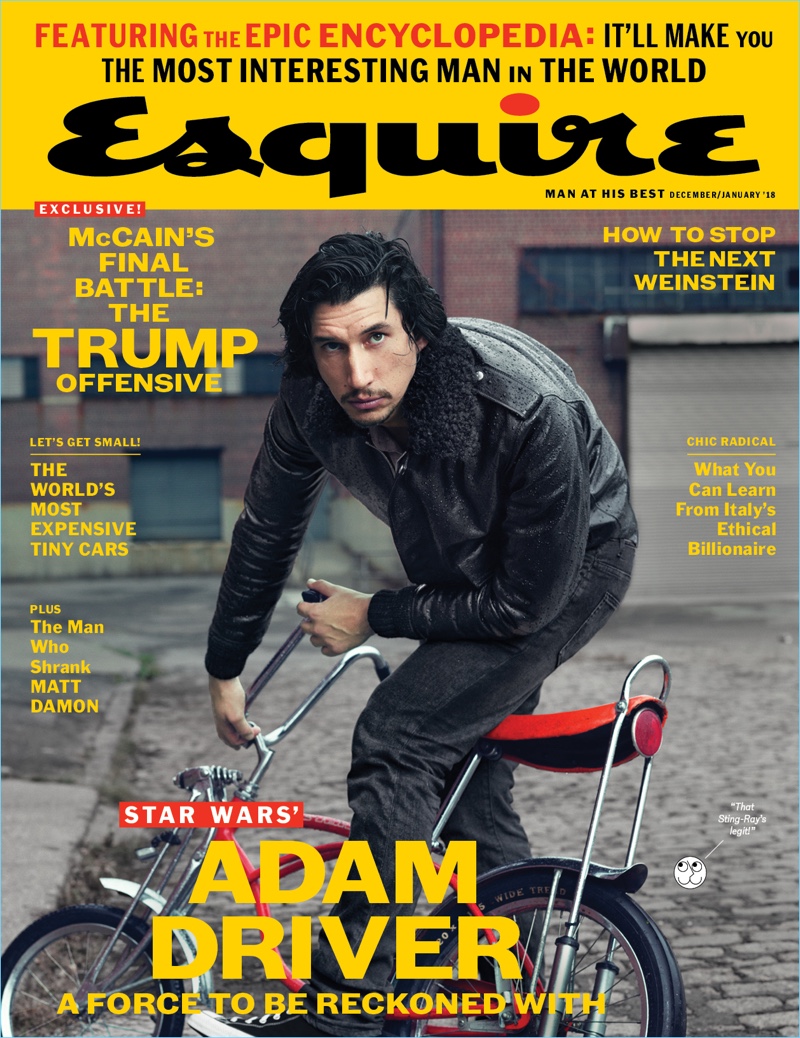 Adam Driver gets caught out in the rain for Esquire. The American actor covers the magazine's December 2017/January 2018 issue. Driver promotes the anticipated movie, Star Wars: The Last Jedi. Linking up with photographer Norman Jean Roy and stylist Matthew Marden (See Management), Driver wears casual pieces from the likes of Saint Laurent and Gucci. He also talks to the magazine about what it's like being part of the Star Wars universe.
Related: Adam Driver + More Come Together for W Magazine Movie Issue
The thing with Star Wars is that they're like, Trust us, there is space behind you. Or Trust us, your lightsaber will work. So a part of the impulse in wanting to see it is because there is so much visual shit going on that I didn't know what was happening, says Driver. You know what's happening in While We're Young, you know? I did it. We're in a bike shop. With Star Wars, it's like, This is…where you meet Snoke. And I'm like, Okay, it's kind of like a cave. I get it. Or, Oh, that looks like Andy Serkis. I can't tell. Read more on Esquire.com.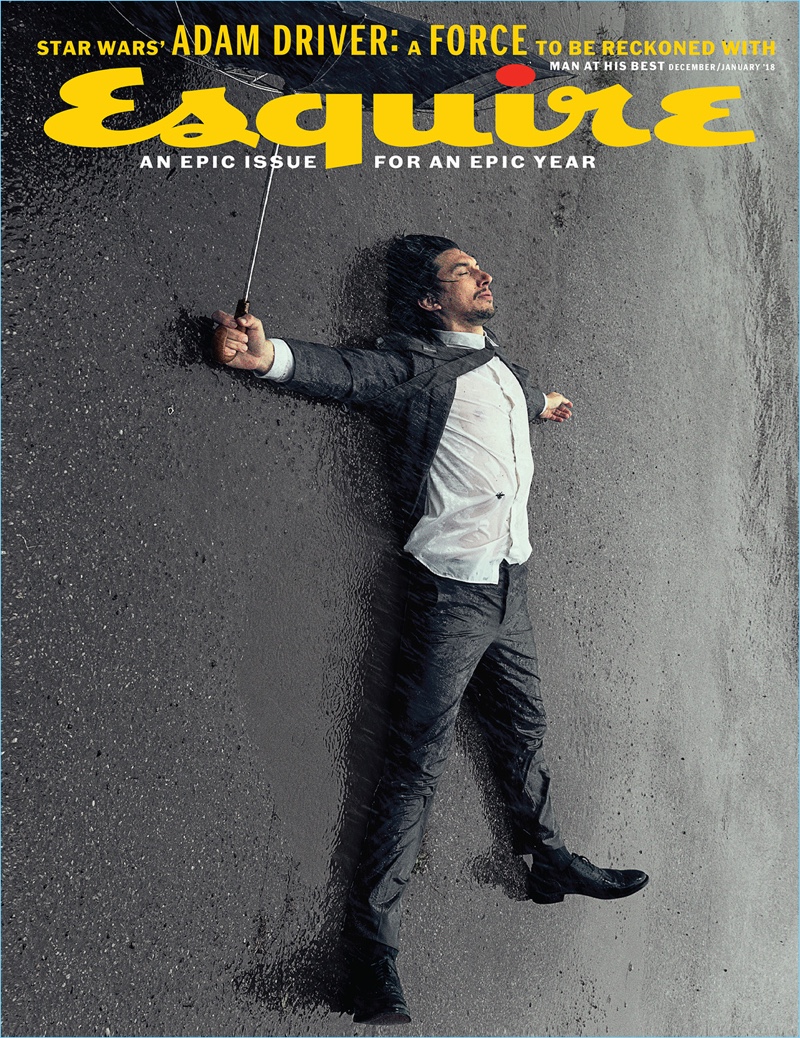 Adam Driver Esquire Photo Shoot