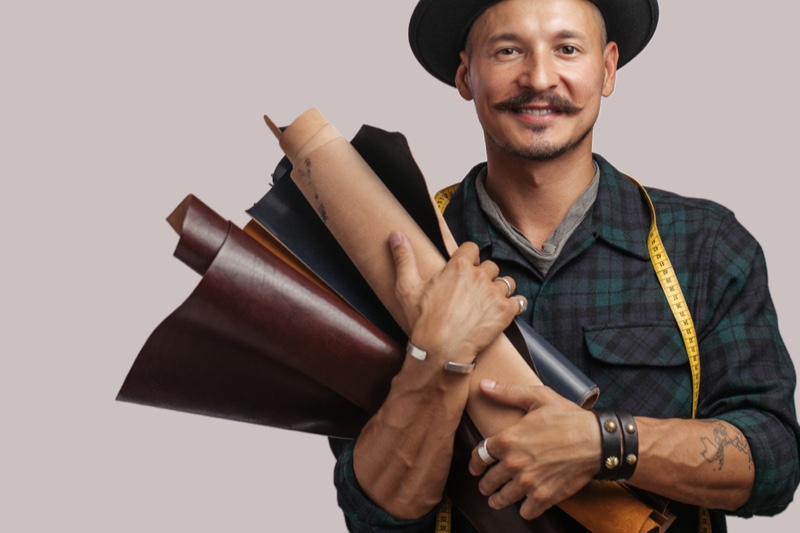 Wondering what to give the men in your life this Christmas? You've trawled the shops and online stores and you're left with nothing. Perhaps it's time to consider giving them something handmade.
DIY gifts can be better than store-purchased gifts in so many ways. Store-purchased gifts are great but they weren't made with your love. A homemade gift has the personal touch that no store-bought item would ever be able to convey. DIY gifts are not only personal, they're economical too.
Although it takes time to prepare a gift for your favorite men, it's really rewarding. So, let us help you decide what you can hand-make your male family members and friends this Christmas…
Why You Should Give Handmade Gifts
Handmade gifts for Christmas are a great idea, not just because they're personal and save you money. Yes, you have to spend some time making the gift, but that's not even something you should be complaining about.
Sewing is a beautiful art that should not be disrespected or neglected. The best pattern can be created through personal skill and a good sewing machine.
There are a number of benefits to sewing and hand-making gifts:
It's Eco-friendly
Sewing is eco-friendly. It produces no carbon emission or waste so it's not damaging to the environment. Plus, it gives old clothing and personal items a new lease on life.
You can repurpose and recycle anything by adding a nice pattern and giving it to someone. You can redesign a t-shirt, socks, jacket or even knitwear.
Store-bought curtains or old sweaters can be transformed into throw pillows. A duvet can be made into a shower curtain.
With all the tutorials and resources available on the internet, you can become a master couture in just a few hours! So, instead of driving to the gift shop and supporting factories that aren't environmentally friendly, sit down and make some clothes!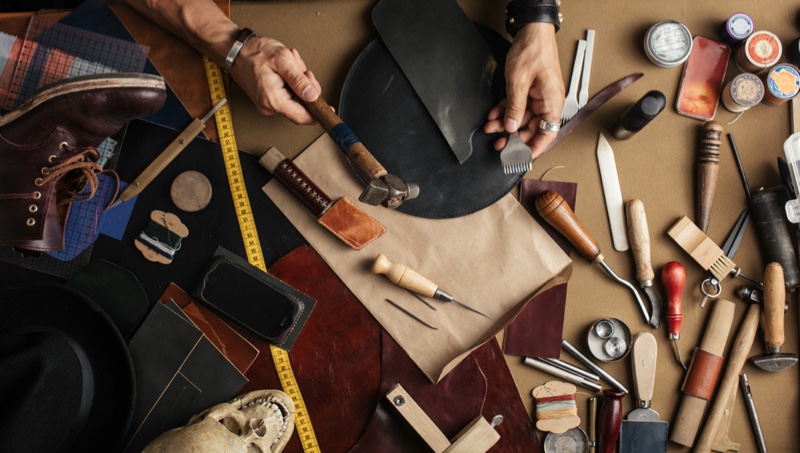 It's Creative and Therapeutic
Sewing is highly therapeutic. There are so many ways to finish a hem, sew a seam and insert a zipper.
You can copy another person's patterns or create your own. It lets you express yourself freely using fabric!
Therefore, sewing can be considered as a type of therapy because of the calming effect it gives you. Having a bad day? Lost a project? Sit down and sew.
It Raises Your Self-Esteem
When you have created a fabulous dress and your peers are complimenting you on it, it feels great for your self-esteem. After all, a creative talent is always something to be proud of.
Gifts to Sew for Men
Now you must be dying to find out all the goodies you can sew for your dad, brother, friend, boyfriend, husband, or son. So, without further ado, here are some handmade gift ideas for the men in your life.
1. A Quilt
The perfect gift for the men in your life is a quilt. You can make a lap sized quilt for using in front of the TV or a full-sized quilt using his favorite color or a logo of his football team.
The quilt backing should be soft and of high quality. It's advisable to use cotton batting to make the quilt more comfortable.
2. A Laptop Bag
Why not make the man in your life a laptop bag? All you need to do is take the right measurements of his laptop before you make the bag.
A messenger-style bag is the goal here. Sew his favorite pattern or logo on the side for an extra personal touch.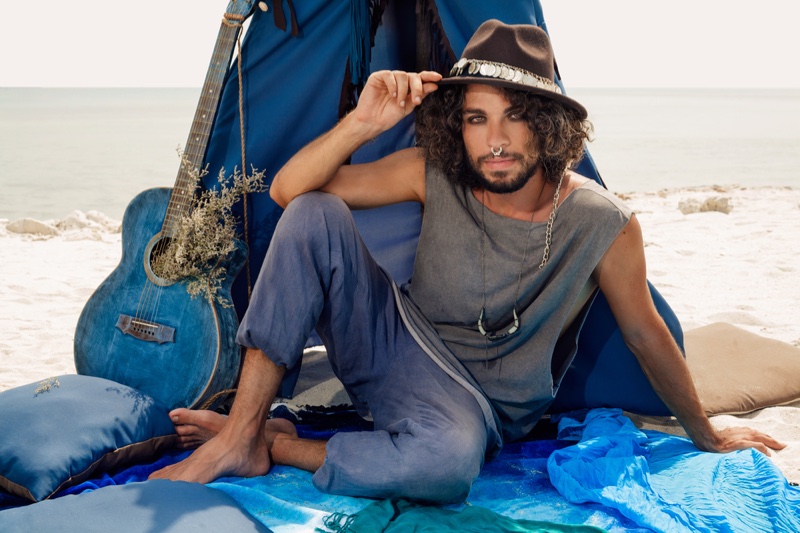 3. A Hat
Hats make great gifts, especially when it's hand sewn by you. Keep his personal taste in mind when you decide whether to make a double-layered fleece hat, a cadet-style cap or a wool beret.
If he has a role model in his life that he looks up to, make sure the hat reflects it. For example, sew his favorite baseball player's game number onto the cap.
4. Shorts
Although it's a bit early for summer clothes, you can make him a nice pair of shorts for the hotter days ahead. You can sew shorts in just ten minutes!
5. Pajamas
When you think of pajamas, you think of comfort and sleep. It's a nice gesture to give someone a pair of comfortable pajamas as a gift.
You can use some simple patterns and mild colors when sewing pajamas for the man in your life. If you're making it from scratch, make sure to use high-quality fabric for extra comfort.
6. A Tool Organizer
You can't give him a gift more practical than a tool organizer. If the man in your life loves tools, you can't go wrong with a handmade tool organizer.
You can make an embroidered and rolled-up style toolbox with several pockets to keep different tools in. It should also be easy to carry while keeping the tools protected.
7. An Eyeglass Case
Here is an easy DIY gift for your son or brother. Find a necktie that has not been worn for months.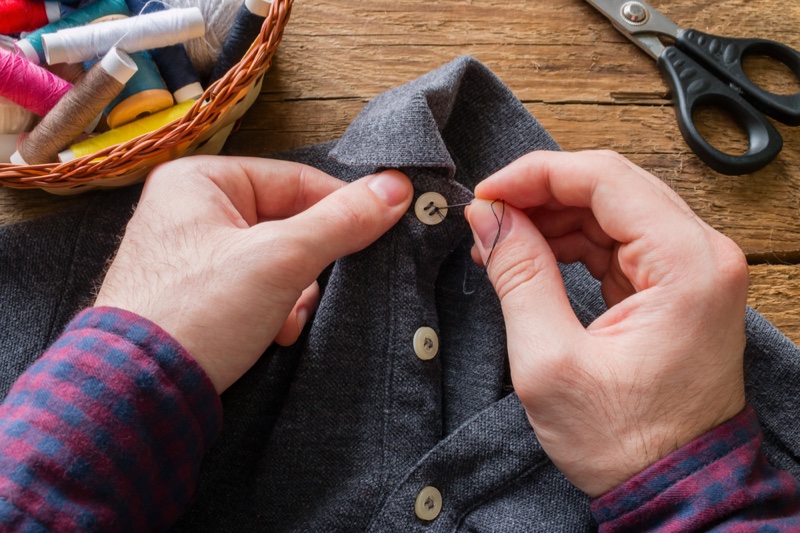 Instead of throwing it away, turn it into an eyeglass case by following this tutorial. The result is an amazing work of art that your family will truly appreciate.
Conclusion
Coming up with the right gift for the right person can be challenging. If you're a busy person, then it becomes harder to take time off for gift shopping.
No matter how busy you are, make time to do things for your loved ones. You may be used to buying gifts from the shop, but making them at home is actually more beneficial.
Commercial products may come with a heavy price tag. On the contrary, handmade products are often cheaper to make and they hold more meaning.
What you can give the men in your life this Christmas doesn't have to be limited to this article. If you have better, creative ideas, go for it! Make your family and friends feel special with presents that were made with love.