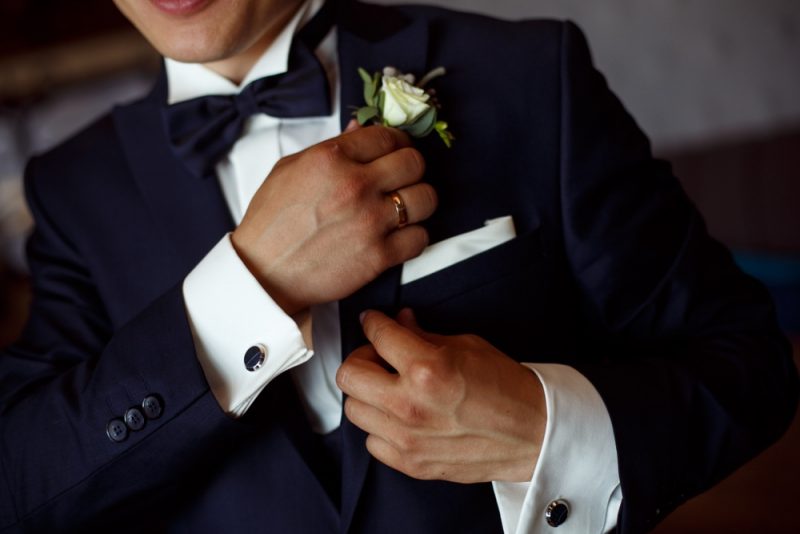 Some couples probably think that women's wedding bands are more elaborate and diverse than men's. Men themselves probably believe that their choices are limited. However, there's good news for the fashion-forward and creative grooms—there are unique men's wedding bands that can suit your tastes, and they come in a wide range of exclusive styles.
As a testament to a lifelong bond, both bride and groom wear wedding bands for the rest of their married lives. Therefore, it's only reasonable you select the best one. It should be something that can last the test of time and also something that can suit the groom's tastes. After all, your wedding band signifies your commitment to your wife. You'd probably wear it, not only to commemorate your vows together but because it looks good on your left hand.
Whether you've already proposed and planning to get married soon or you've yet to find your future wife, be familiar with the following unique wedding ring trends for the groom for 2021 and beyond: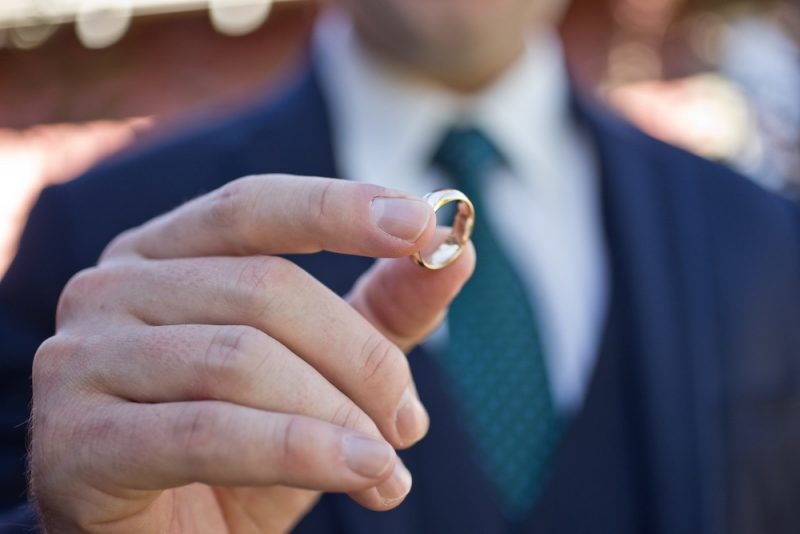 1. Gold Wedding Bands
Gold remains fashionable for a lifetime. It's classic, timeless, and never fails to exude elegance. From generation to generation, gold has perhaps been an ancestor in the jewelry family. Vintage engagement rings and wedding rings won't ever go out of style. Many colors and shades of gold are available so that you can match them to your taste. You can choose from classic yellow, white, and rose gold.
Pure gold is soft and fragile. So jewelry makers mix it with other kinds of metals to ensure its robustness. This is why you can find them in 18-carat, 24-carat, or 14-carat pieces, for instance.
For men who love classic and timeless pieces, yellow gold is a great choice. On the other hand, if you're looking for a more contemporary option, you can go for white gold. Finally, if you're looking to add flair and uniqueness to your jewelry pieces, men also look great in rose gold.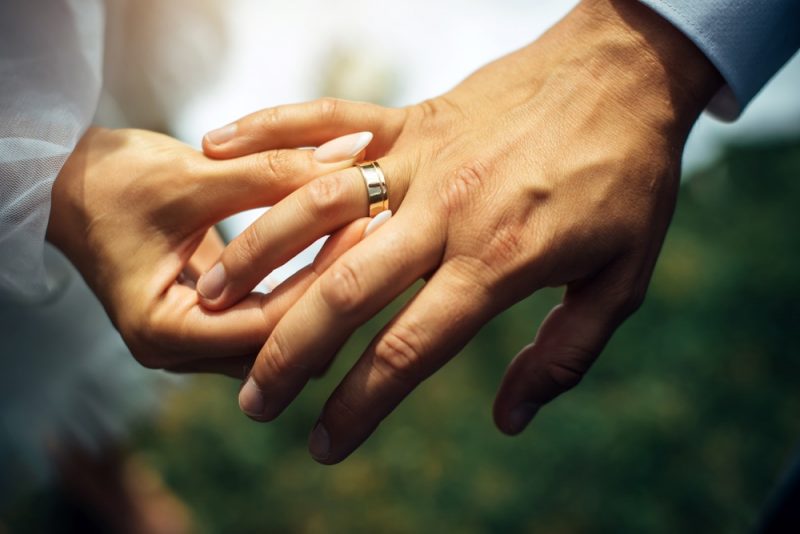 2. Platinum Wedding Bands
Another option for mens wedding bands is platinum, as this is a beautiful, durable, and unique precious metal with a high value. Compared to white gold, platinum is a more robust, more durable material for wedding bands. Moreover, it creates an elegant vibe because of its natural or sheen finish. You may also opt for a matte finish if you want something more edgy and modern.
Perhaps most grooms choose platinum because of its durability. Rest assured, it can withstand any physical condition to which your hand will be exposed. It could look lavish and straightforward, yet it's beautiful and carries a timeless elegance. Your platinum ring will retain its natural shine while staying scratch-resistant. Apart from a matte or satin finish, another popular option is brushed inlay.
3. Black Diamond Wedding Rings
Currently, there's a high demand for black diamond wedding rings for men, which is expected to continue. This might be the perfect choice for men who want to emphasize their masculinity but wants something stylish and trendy. And since wedding rings aren't just worn occasionally, you can go all out and find a black diamond wedding ring instead. Another great benefit of this style is that it can be paired with a simple outfit. It effectively sets you apart from whatever clothes you're wearing.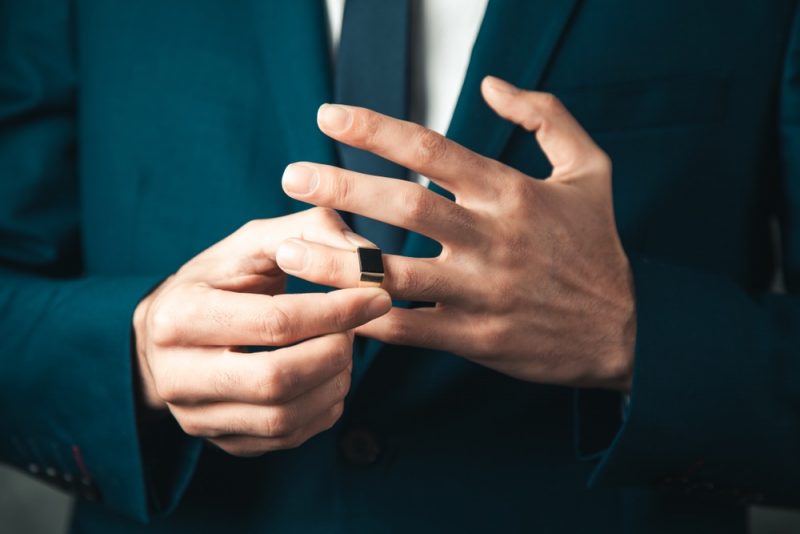 4. Titanium Wedding Bands
Gold and platinum are more expensive than titanium, so the latter is a more budget-friendly option. Shiny polished results are possible, as well as matte brushed finishes.
Men's jewelry can benefit from titanium's more masculine appearance, which also speaks to its durability. This material could be perfect for those with an active and hands-on lifestyle, as titanium could withstand the pressures and demands of everyday life. Titanium comes in various styles, ranging from different width sizes, such as 5 mm, 6 mm, or 7 mm.
5. Diamond Studded Wedding Rings
The bride shouldn't be the only person who can wear rings with gemstones and other precious stones. Modern couples today opt for diamonds incorporated into the groom's wedding band too. It's the perfect way to elevate the ring style, making it look more unique and sophisticated.
If you're not a fan of how shiny or glittery diamonds can be, there are diverse ways to incorporate them and personalize them according to what you want. There are different textures, strokes, and designs to choose from for this option.
Conclusion
The number of new designs and patterns for men's wedding bands is continually increasing, so there's no reason for grooms to stick to a traditional design. Don't be afraid to think out of the box and go for unique designs. Don't be scared to go for irregular edges, inlays, and a range of other designs. There's a wedding band design for every man, regardless of the style they prefer.