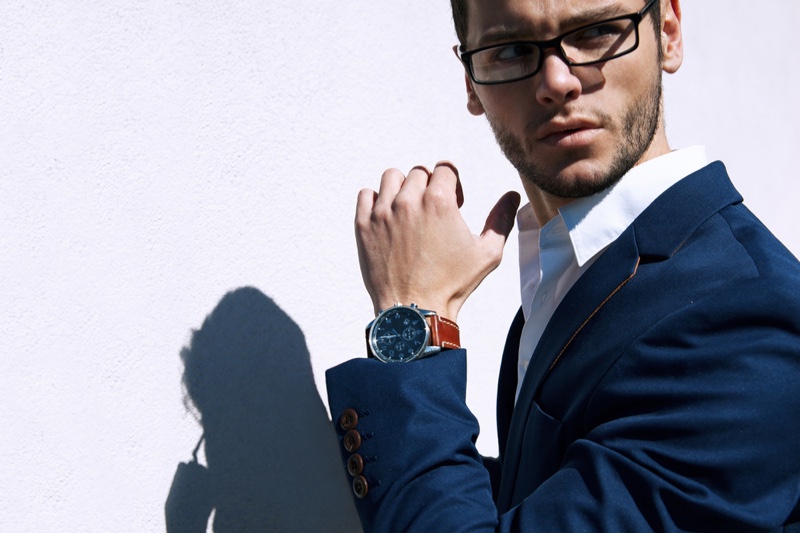 Watches are a big part of many men's attire. They may be the best part of an ensemble for most men. Although most people positively adore these technical pieces due to their elegant looks, sleek styles, and elaborate brand names. Sadly many guys don't really know much about the finest watches and how they are styled. Their outfit may be perfect for an occasion, but their way of wearing a wristwatch can ruin the image for them.
If you're a striving and passionate guy who likes to achieve the best in their life and is serious about styling for events, you're at the right destination on the internet. The following are some extremely useful tips on styling a watch with any of your outfits and better ways of shining that piece of metal at onlookers:
Match the Dress Code
The most crucial thing remains the matching of the ever magnificent accessory – watch – with the dress code at hand. This is always confusing for numerous men as they don't have the outfit-matching abilities of women and go wrong several times. Rubber band watches are out of the question here, but a high tech smartwatch would look good at a casual to a formal event. Take a look at the Koretrak smartwatch that has the right appearance to go with several dress codes and events. Let's take a look at some other scenarios:
Black tie Event: All black or white events are highly sophisticated in nature and require you to follow the code strictly. Hence, there's not much you can do with your watch in such an event than going with a monotonous color watch. A black dress watch is a better option.
Formal: A business-related or any other formal event requires you to be suited and booted and fancy it up. This means you can go all out with your watch and wear a flashy one but not one that overshines your suit. A high-class Chrono or pilot watch would go.
Casual or Sports: A useful and causal looking watch that is also sturdy on the hand is what you need for any casual or sports events. Try not to wear a bulky watch with too much designing to a casual or sports event as movement can set it flying off. Metal will work well with any kind of watch.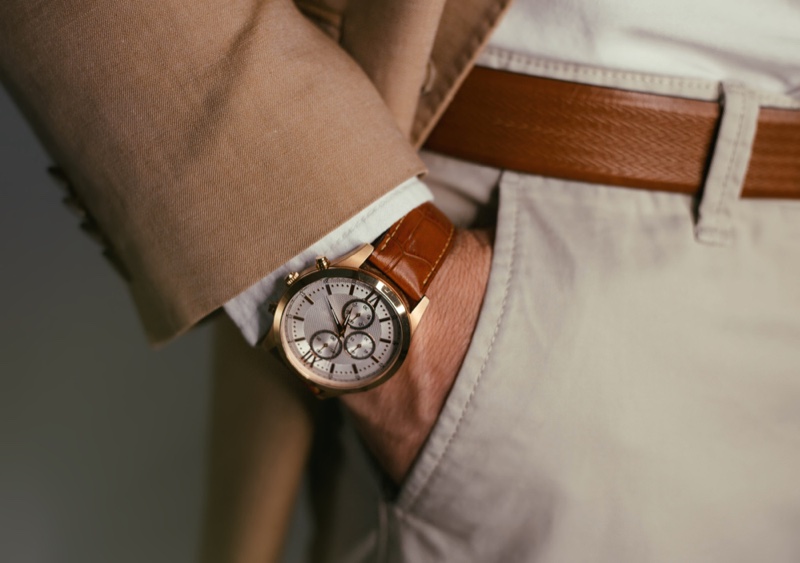 Contrast it with an accessory
Watches are accessories of the main attire. Rolex black watches can be worn with almost any outfit. They are designed to bring out what's best in an outfit and enhance its guise. So as it is an accessory, it can easily be matched with other pieces of ornaments and help compliment them well. Below are some ways to style the watch according to accessory:
Belt: When it comes to belts, these hold a significant place in providing appeal to the look. So if a watch is gold in color, it can match the belt buckle with the same shades and shape of the watch's frame; likewise, a ring can also be gold to go along. As for black or dark watches, going with a silver buckle can be better, and if it is silver, it can go with tones like grey, blue and black.
Shoes: Putting on severely different styles of watches and shoes is a significant downer. Just like your belt, your watch must be contrasting with your boots as well. Black goes best with black at formal events. Gold is more suitable to beige and tan tones, while a silver watch should go with blue, gray, or silver.
Ways to Style a Leather Watch
When it comes to watches, leather is a profoundly looked-at material. But not many take a chance with this material as they can't decide how to put it on. A leather band with a watch can work great for several events and outfits and make them look charming in their own way. You can style a leather strap with any of your watches for a formal event when the belt and shoes are of the same material as well. However, they should complement each other well in color.
Always wear a light color of a leather watch with a dark color suit and vice versa. If the event and the outfit are casual, not following sleek guidelines will not put you in trouble, you can style a rusty leather watch with them.