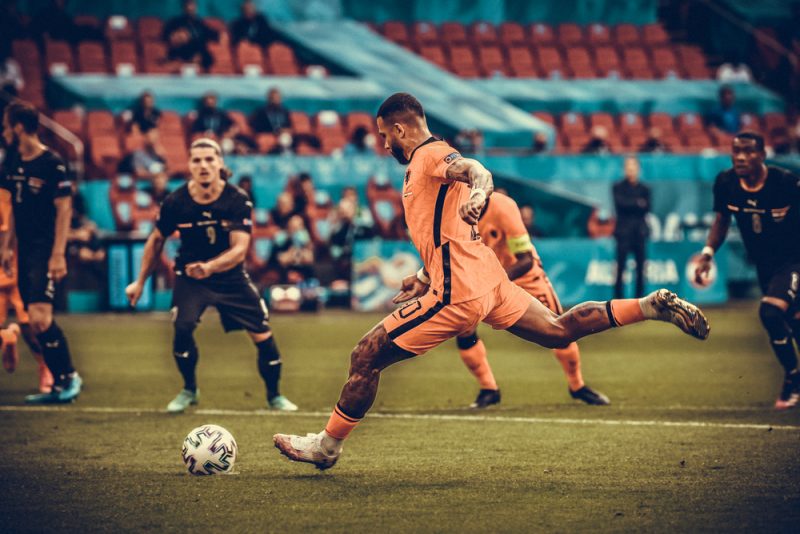 From social media to promotional appearances to summer breaks, we now live in an era where soccer players' lives are more documented and followed than ever before. For those who embrace the sport, the spotlight is always there. And for those with interests in fashion, streetwear, and culture, it's an opportunity to ditch the match-day tracksuit and reveal their true style.
With success comes wealth, and with football comes time off. Just a daily scroll after training each morning is enough to see these footballers showcasing their personalities through their wardrobes. Here, we have selected ten of the most stylish footballers on Instagram so far in 2021. Some of which you'll be following already and some you should be:
1. Sergio Ramos
First on our list is the former Spanish captain, who gets more stylish each year as he embraces his thirties with a more sophisticated and subtle wardrobe. The smartest man at parents evening these days. Start the new football season with a bang using odds to BetOn complete comprehensive guide to football and all sports betting that includes detailed explanations of the most popular markets and how to find the best value within them.
2. Serge Gnabry
Casual streetwear to smart and suited. Serge Gnabry is leading a next-generation of style-conscious footballers onto the scene. Players born and raised into a social media world – Gnabry is the sort of players those ex-professionals think are distracted because they dress well.
3. Hector Bellerin  
Without any doubt, the Arsenal full back remains the most recognized footballer for the English Premier League fashion. Bellerin crafted his style of fashion meets streetwear, and for every negative comment that appears on his feed comes another shrug and laugh from Bellerin.
4. Memphis Depay
You might not be into his off-field rapping, but there's no denying that Memphis Depay is one of the most style-conscious footballers in the game right now. His looks are out there, but it's a vibe he owns with unrivaled confidence.
5. Ilkay Gündogan
Another sophisticated dresser from the same class as Sergio Ramos. Ilkay Gündogan stands out by blending in. Nothing too statement, just smart style, and fluid outfits. The UEFA Champions League (UCL) returns for another season. Gundogan's team, Manchester City, are the early favorites, followed by Bayern Munich.
This year marks the 67th season of Europe's premier club football tournament, and we're tracking the movement of every single team, including some very intriguing longshots. The graphs below are generated by calculating the average odds to BetOn from several of the most trusted sportsbooks.
6. David Alaba
The former Bayern Munich and now Real Madrid man never gets it wrong. Whereas other players can force it and fall into the tacky trap Alaba, on the other hand, always executes his look with thoughtful sharpness. He's that one mate you ask for style tips.
7. Michy Batshuayi
If you follow Batshuayi on his Instagram page, you should expect the latest drops, designer's limited editions, and customized clothing and footwear. If you're unsure what your favorite clothing brand is about to drop next month, check out Michy Batshuayi's Instagram. He's already wearing it!
8. Rurik Gislason
Here comes the guy that your girlfriend, wife, mother, and brother fell in love with during the 2018 World Cup in Russia. According to reports, after Iceland's game against Argentina in Russia, Rurik's Instagram profile went viral, and his followers increased by 250,000 after the game. He's now one step into a million followers, more than triple the size of Iceland's current population. Christ, is he handsome? Dresses well too. Course he does. You should be following him.
9. Presnel Kimpembe
Had a more fashionable squad ever won the World Cup? The answer is NO! Every training session at France's Clairfontaine HQ is a catwalk of the latest trends from Paul Pogba, Kylian Mbappé, Olivier Giroud, Karim Benzema, and our standout dresser here is Paris Saint-Germain defender Presnel Kimpembe who is always right up there with his diverse wardrobe.
10. Alex Iwobi
When you're mates with Hector Bellerin, you're bound to pick and learn one or two things about fashion, but Alex Iwobi has his style. Another youngster with a keen eye for modern streetwear, enhanced by thinking about that 2018 Nike Naija collection every time we see him.