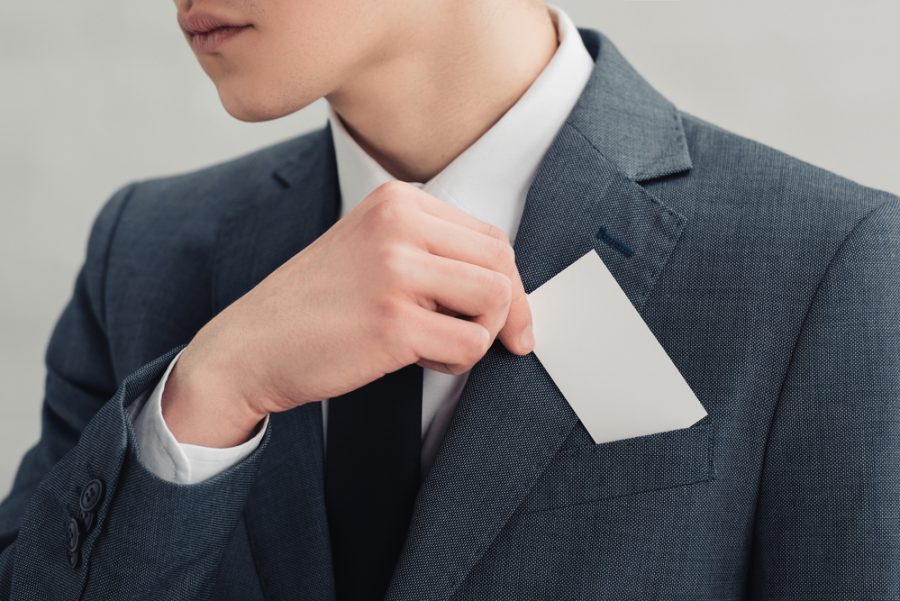 In a sense, fashion designers are marketers. However, they are not necessarily equipped to market their own brand well. One of the biggest mistakes they make is coming up with the wrong business card designs.
We have carefully inspected many business cards from fashion designers all over the world. Here are some lessons we came up with from our case studies.
Black, white, pink and purple seem to be the most suitable colors for business cards in the fashion design industry 
The aesthetics of your business cards are very important. In particular, it is essential to make sure that you choose the right colors. 
We used to believe that business cards for fashion designers should be made with bright colors, such as pink, purple, and light orange. We thought black would be a terrible color to include. However, a close inspection of business cards from leading fashion designers shows this is not the case. 
We were surprised to find out that black and white seem to be the most prevalent colors in this industry. However, it does make a lot of sense. One of the goals of fashion designers is to create contrast. One of the best ways to do that on a business card is to mix shades of black and white. 
Pink and purple are also popular colors for business cards in this profession. This is not especially surprising, but it is still essential to keep in mind. 
Have a great tagline 
The best business cards in any profession will have great taglines. Not all fashion designers use them, but they can say a lot about your brand. One of the best business cards we came across had the tagline "vintage is in." We recommend having a strong phrase that is not made up of more than six or eight words. If you can condense it into only four words like this fashion designer did, then you will be even better off.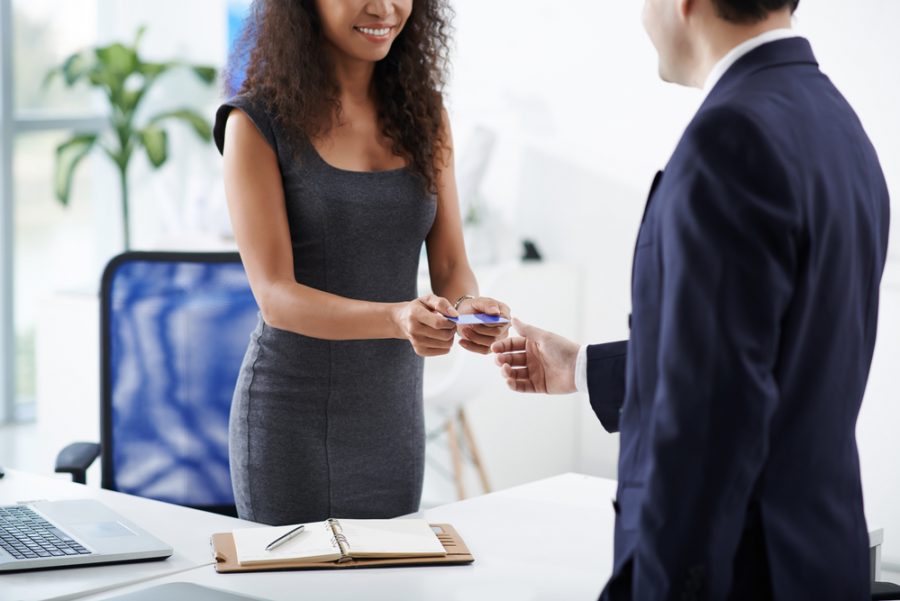 Make sure your name stands out well 
Your company name needs to be highlighted well if you plan to be memorable as a fashion designer. Use large, bold font to write it on your business cards. You might even want to consider using your company name in an unusual color that contrasts with their background of your business card.
Use images of models or dresses 
This suggestion is not as important as others. Some fashion designers followed it, while others did not. However, we did notice that business cards of fashion designers often had a picture of a model or a dress. These pictures could be placed on either the left or right side of the business card. 
If you are going to include a picture, it is vital to make sure that it is aesthetically pleasing to look at. We don't recommend using photos of a real-life model. Beauty is subjective, so even a beautiful model might not appeal to people looking at your business card. It is best to use animated images instead, which is what all of the business cards we looked at did.
Use fashion designer business card templates as a start
There are a lot of business card templates that you can use. However, some of them are not appropriate for fashion designers. You need to make sure that your business cards reflect well on your brand, so it is essential to see what other people in your industry do. Try looking at Google Images or business card websites to get a sense of the types of business cards that work best for your brand as a fashion designer.