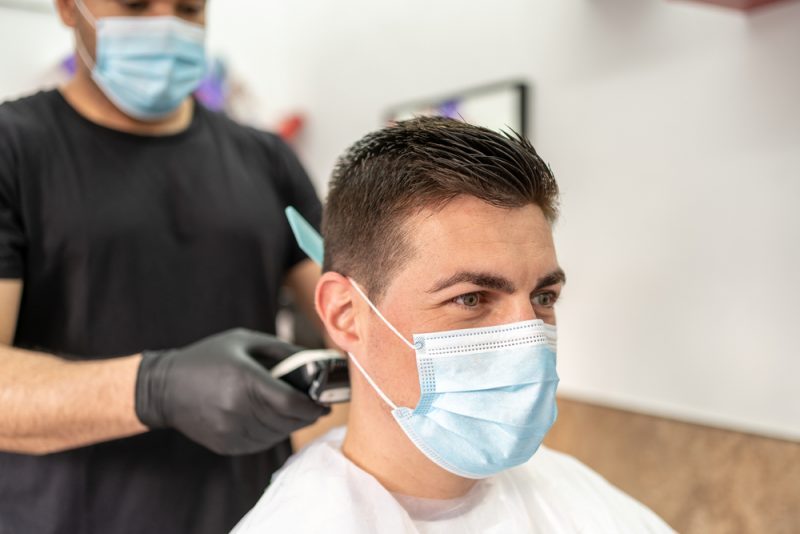 When we were ushering in 2020, we never expected that we could have a global pandemic that could force us to adapt to the 'new normal.' Shopping, traveling, and going to the salon are not the same as they used to be in the past few years. Some countries have closed down their borders and come up with travel protocols to keep their citizens safe.
The beauty industry is one of those areas that has been hit hard and still learning how to adapt. Going for that haircut or styling your hair is not the same again. However, this does not mean that you should not look good or take care of yourself because we have a global pandemic. Let us discuss what to expect in hair salons during the pandemic.
Price is a Big Determinant
Many people have lost their jobs. Others have taken a pay cut as companies continue to struggle. Potential customers want an estimate of the costs they are likely to incur. Supercuts prices are a good illustration of what to expect whenever you enter any other of their outlets. Every coin counts, and budgeting has become an essential part of everyone's life in these challenging times.
The pandemic has been a wakeup call, and we expect that people will learn crucial lessons that they will apply even after the pandemic is long gone. For instance, it is time you learn how to shop for a suit on a budget and still look classy.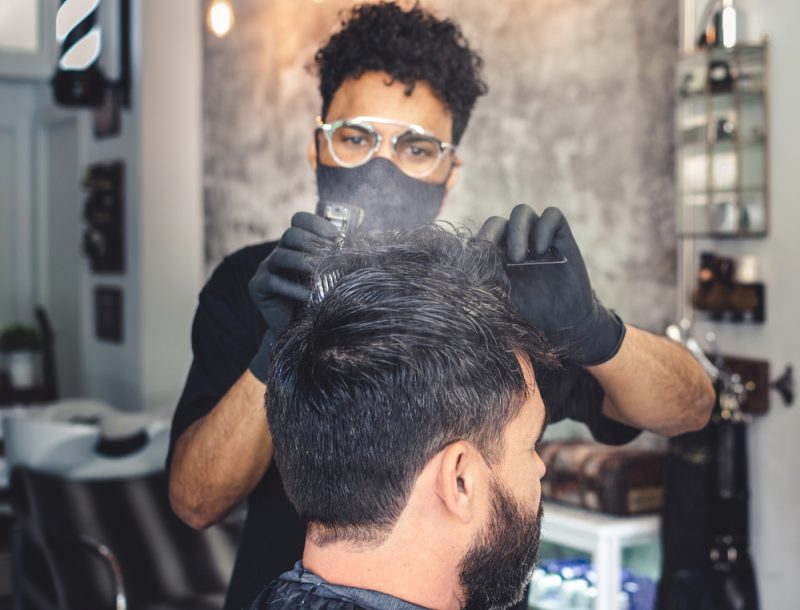 Expect Policy Changes
Salons and other businesses have a social responsibility to keep their clients safe from infections. Such establishments are using various mediums, such as social media platforms, to pass crucial information.
Salons that have a database with contact details are sending messages on the change of protocols and what to expect in the facility. We have seen some of these businesses change their operating protocols by adding some or even doing away with some procedures. Some of the changes will be permanent, while others will be temporal to help curb the spread of the disease.
Expect Screening at the Entrance
You may have heard people say that protection is better than cure. Business establishments can come up with measures to help detect those carrying the virus before entering the premises. Hair salons now have measures such as taking temperatures of the potential clients before they get attended.
We also have sanitation booths which help clients get rid of any virus before they enter the premise. The management has the right of admission based on the data they collect on the entrance. If a salon fails to have precautionary measures at the entrance, then that is a red flag.
Social Distancing
If the salon you attend used to house 20 clients at a go before the pandemic, then expect that number to be slashed by almost half—the WHO suggests that people should maintain a social distance of about 1.5 meters.
Hair salons have restructured their sitting arrangement and work stations to adjust to the new health guidelines. Some of these businesses have been forced to eliminate areas such as the waiting bay and deal with appointments. There are also restrictions on the number of people in the service room at a go.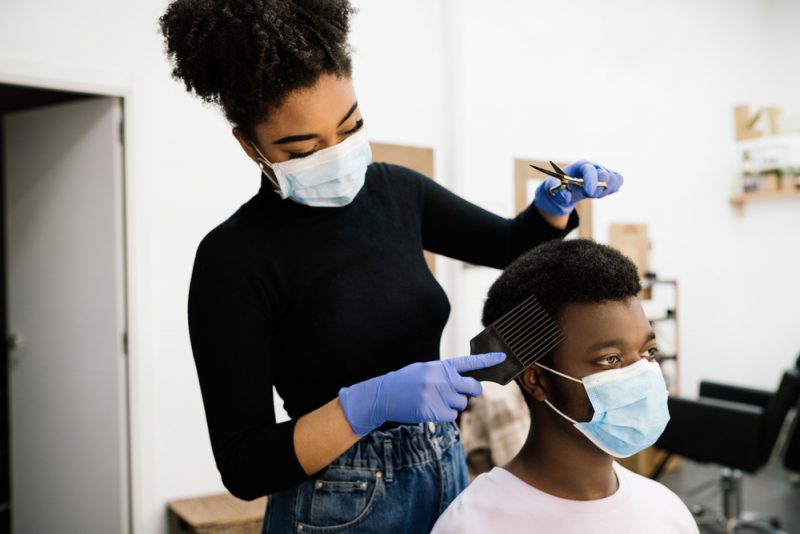 Protective Gear Will Dominate
Most countries have made it mandatory for people to wear face masks when in public. Do not get shocked when a hair salon fails to admit you for failing to wear one. Some of these businesses also provide their customers with protective gear to help curb the spread of this virus.
Potential customers are also avoiding hair salons that are not taking protective measures with the seriousness that they deserve. Expect to see hair salon attendants with face shields on top of the hair salon gear that they wear when tending to customers.
Advanced Cleaning Procedures
The hygiene measures that you are used to in your salon are no longer enough. Expect to find hand-cleaning booths and sanitizers in such places. Expect an assortment of cleaning materials that reduce the chances of spreading the virus. Washing hands and observing other hygiene measures should be voluntary and not a sort of punishment as most people think.
Do not worry if your attendant keeps on sanitizing after attending to various customers. Some salons sanitize and disinfect the booth after every client. You can as well carry a sanitizer like this, if you are not okay with what public places provide.
Appointments & Online Booking Will Dominate This Space
We no longer enjoy the luxury of waiting for the specialist to tend to you. People want to enjoy their social space and get out only when duty calls or when in need. Salons are now taking appointments seriously as they want to reduce congestion in their place of work.
You can now call your attendant and book an appointment. Salons are also utilizing the internet space to slot online bookings and appointments. We expect this trend to continue after the global pandemic is long gone as people want to enjoy convenience.
Hair Salons Will Expect You to Be Conscious of the Risks
Safety starts with you. Businesses are trying their best to contain the spread of this virus, but you also have a role to play. Salons do not expect to attend to crowds of people at a go. You may want the salon to attend to you and your friends at a go, but that is no longer possible.
You also have the right to highlight when the attendant disregards the laid down safety procedures. Double-tipping (attending to two clients at a go) is very common in a salon, but it is risky during this season.
It does not matter if you are looking for a 1920s hairstyle or a modern look. Abiding by the regulations and knowing what to expect in a hair salon will make it easy to get that haircut or that hairstyle that complements your looks. Adjust your life accordingly if you want to survive this pandemic.