There isn't a single job on the planet that isn't fraught with difficulties. Worrying and being anxious is a natural element of human nature. Anxiety is a part of modern life. Working nine-to-five hours might add to the stress and make you want to shout. Luckily, there are a variety of methods to relax after a long day at work. Check out these suggestions if you're looking for a little additional assistance unwinding.
Have A Great Time
It's as easy as it appears. All you need is a get-together with pals when you're feeling concerned and distracted. Dressing up and applying cosmetics is incredibly relaxing for most women. Although it may not be the same for men, looking beautiful helps everyone feel better. Dress up and go to that new pub you've been admiring for a long. Another fantastic suggestion is to go outside and appreciate nature when the weather is fine. After a long day at work, fresh air may help you clear your thoughts and rest entirely. In any case, forget about staying at home all day and get out and live your best life.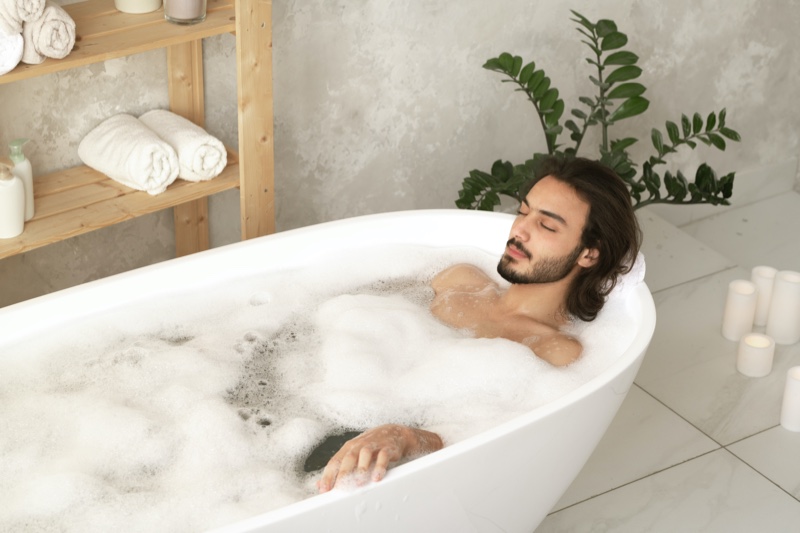 Bathe For a Long Time
When you're stressed, the best thing you can do is take a long bath. After a long day at work, quickly fill the bathtub with warm water to unwind. It just takes 5 minutes, but the results are enormous. As long as your bathroom has a bathtub, add a bathtub pillow such as those found on amazon.com, essential oils, and salts to the mix to give yourself a treat. Light some scented candles all around you for the ultimate stress-free experience. Warm water will relax your muscles entirely, while the pleasant smells will appeal to all of your senses. This one is suitable for both ladies and gentlemen.
Make a List of Your Ideas
Do you recall keeping a diary when you were a kid? Perhaps you had a talent for poetry when you were a teenager? Why not get back in touch with your creative side? You can do this by writing down your ideas at the end of the day. It doesn't have to be structured (you can do it even while relaxing in your bathtub with the help of bath pillows), and it doesn't have to be seen by anybody. Journaling has a lot of advantages, so it's an excellent practice to start when you come home.
Meditate With Awareness
Mindfulness meditation, either when taking a bath with the help of a pillow from sites such as amazon.com or in any other place, may benefit you if you discover that lying down relaxes your body but not your mind. Mindful meditation entails a nonjudgmental observation of yourself and your environment, which helps you return your concentration to the present moment. If you're lying down, this will include noises such as your breathing, external sounds, and the sensation of your bed or couch beneath your body. Meditation not only helps to relax your body and mind, but it also tends to minimize negative feelings and stress levels.
Start by concentrating on your breathing to see whether it works for you. This keeps your attention on a simple activity and functions as grounding when your thoughts begin to stray. Many people find it challenging to stay focused at first. However, you'll quickly notice that you're calmer and have better control over your thoughts with practice. After a long day at work, there are various ways to relax. Meditation, reading a good book, or taking a long bath with the help of bath pillows for tub are all fantastic ways to improve your health. Put another way, these activities can help you feel less stressed and anxious. The most crucial aim is to discover something that you like doing. It doesn't have to be intricate or complex.