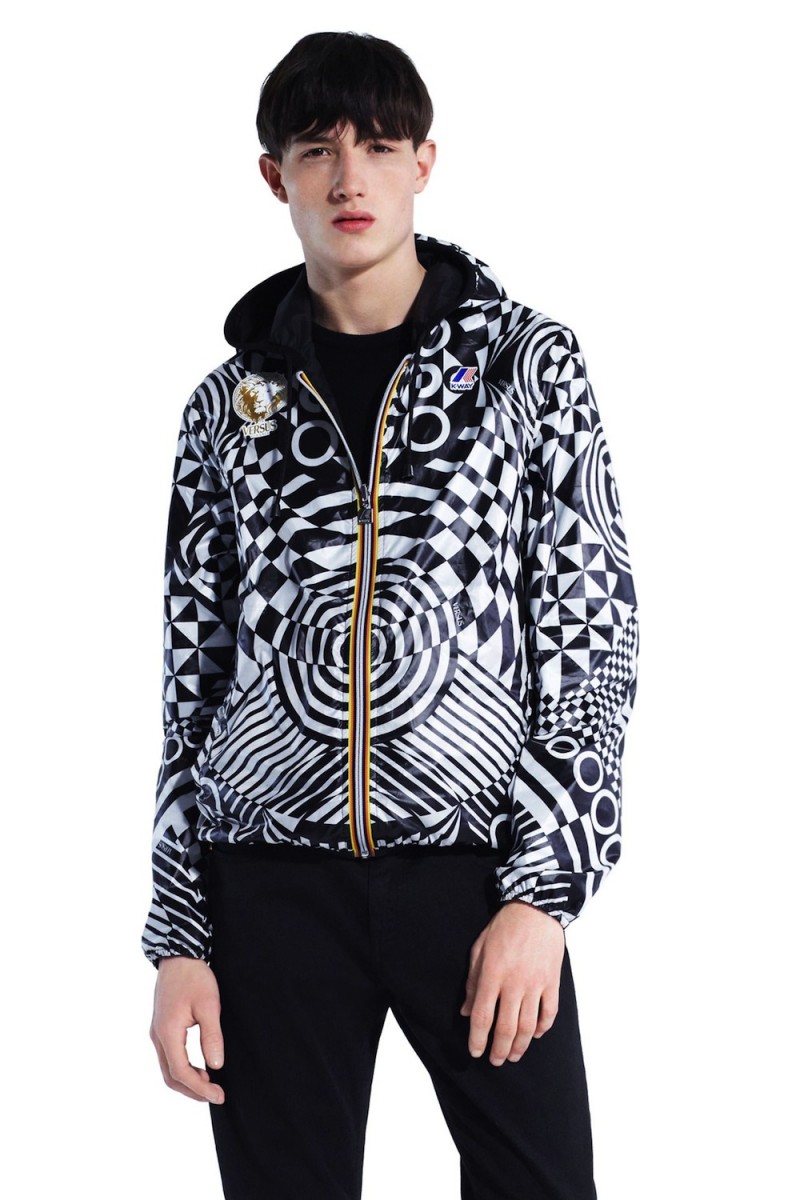 Versus' New Collection–Faithful to its new way to interpret modern fashion through a series of exclusive capsule collections with emerging fashion designers such as J.W. Anderson, or with other labels, Versus Versace unveils its latest collaboration with Italian activewear brand K-Way. The new partnership brings to life to an exclusive new collection, that includes two seasonless pieces: an iPad case and a reversible jacket.
K-Way's signature jacket has been reinvented for the occasion with innovative and lightweight fabrics, embellished with Versus Versace's black & white optical print from the brand's latest collection and with both brands' logos. In addition to an exclusive style, this new jacket is waterproof and protects from wind and water, and has been designed for customers that live their life in the city, hitting the streets and moving in an evolving modern world. The streets and modern cities are once again the main inspiration for Donatella Versace, and for the new revamped Versus Versace brand, which has a strong urban attitude, both in terms of sense of style and in the way the brand approaches to new ways to communicate with its customers.
The other piece in the new collection designed by Versus Versace and K-Way is the black iPad case, designed in lightweight, waterproof and strong materials, and internally embellished with the same black & white optical motif used for the waterproof jacket. Both pieces are currently available to purchase at Versus Versace's online flagship store.