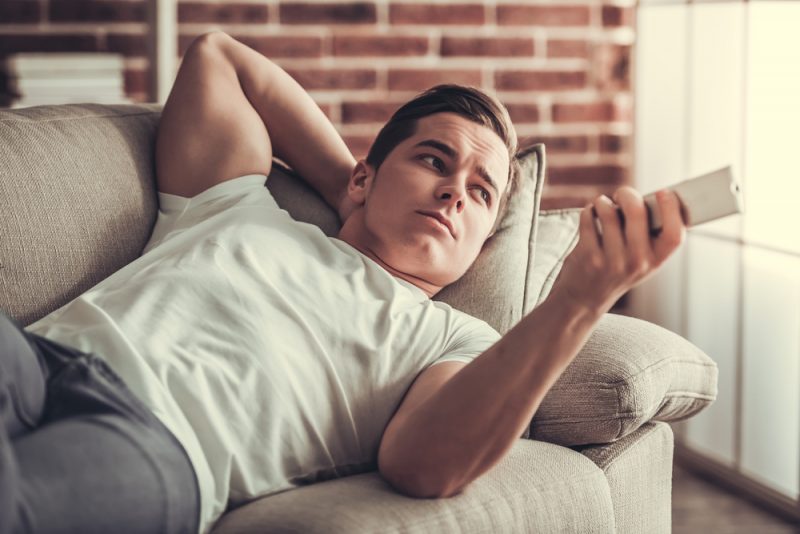 If you want new outfit ideas or can't figure out what to wear for the autumn/winter season, why not turn to the TV for some help? Over the past few years, audiences have seen the rise of binge-worthy TV shows with Stranger Things, The Umbrella Academy, and You being some of the most-watched shows on Netflix at the end of 2019. As well as entertaining dramas and comedies, there are many shows and films out there, both old and new, that are truly inspirational for anyone who adores fashion. 
Maybe you want to enjoy fashion because you already know a lot about it. Or perhaps you want to find out what to wear for every occasion. Here are some of the best shows and films to check out right now:
The Last Dance
Not only will you get a lot of fashion inspiration from The Last Dance, but you'll also get to learn a lot about basketball legend Michael Jordan. Since the fashion of the 90s is back in style, you'll love Jordan's old school pinstripe suits and bright geometric prints. You might even find some new inspiration for something new to wear to work.
Queer Eye
Whether straight or not, you can learn a lot about men's fashion from the wonderfully intelligent and hilarious group of men on Queer Eye. Otherwise known as the Fab Five, the group teaches you how to look and feel good at the same time. For men, you'll learn how to complement and showcase your personality with your clothes, and there are plenty of fashion tips and men's style inspiration for everyday use to glean from each episode. There's also skincare and life advice if those are other topics that interest you too.
Maddman: The Steve Madden Story
No one knows men's fashion, quite like Steve Madden. In this Netflix documentary, you'll watch as Madden goes from selling shoes from his car to heading up a billion-dollar shoe business. Despite doing time in prison for getting mixed up in a stock market scandal, Madden still rules the shoe world and sells some of the most popular men's shoes anywhere.
Styling Hollywood
Jason Bolden and Adair Curtis, a power couple and fashion experts, rule Styling Hollywood, a television series about the big-name celebs are wearing. From red carpet-worthy outfits to Hollywood drama, this show has a little bit of everything. Any man will love seeing what great ensembles rule the show and might even get a bit of fashion inspiration of their own. You don't have to be gliding down a red carpet to want to look good.
The Great Gatsby
If you'd rather watch a film instead of a TV show that is packed with the best men's fashion, then The Great Gatsby should top your list. This movie showcases some of the best styles the world has ever seen. Set in the Roaring twenties, this film celebrates an iconic decade of fashion. According to Harper's Bazaar, outfits in the movie were styled by Academy Award-winning costume designer Catherine Martin, and the film even features forty dresses designed by Prada. Though it takes place in a bygone era, you can still find inspiration for a perfectly fitting suit for just about any occasion.
Next in Fashion
There have been many binge-worthy shows to watch during lockdown this year to help pass the time. If you're looking for a thrilling new competition show to watch right now, then Next In Fashion is one of the best fashion shows to watch on Netflix right now. This competition-style show, hosted by Alexa Chung and Tan France, premiers up and coming designers, awarding the winner $25,000 and a chance to get their style out there for the world to see. You can see what designers are making for both men and women, and each episode will get you more and more excited about the styles and pieces that you can expect to see in upcoming seasons.