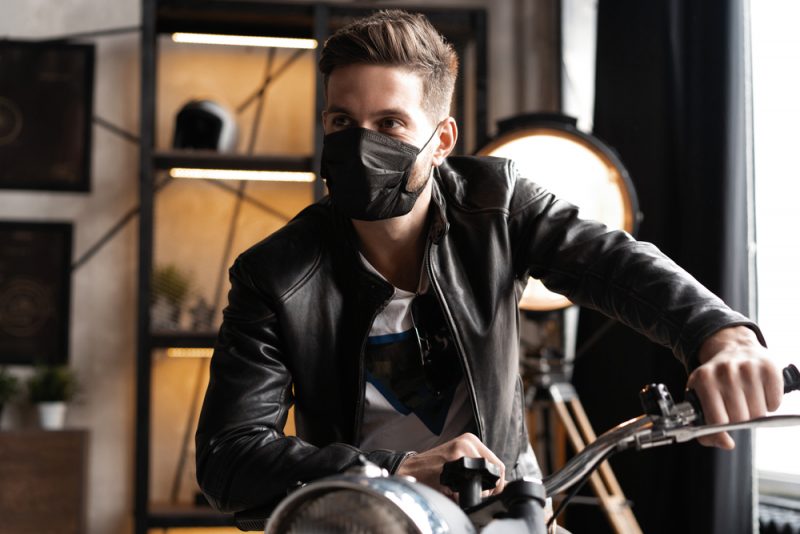 You'll agree that the COVID-19 pandemic has been a hassle and a scare. You're likely worried about contracting the virus because it is deadly. In addition to this, you know that you always have to worry about it. Whether you're visiting a friend, going to the grocery store, or traveling for work, you have to wear a mask so you can reduce your risk of being exposed to the coronavirus.
The pandemic has put a damper on everything, and this includes fashion. But fashion has always been a form of self-expression. And in this terrible period, it's the perfect time to flaunt your style to boost your mood and at least temporarily forget that there's a pandemic to worry about.
Even if you're not going to work, you shouldn't forget about the things you love. It is wise to continue focusing on fashion because COVID-19 is going to pass. When that happens, you'll want to be at the top of your game. Below, you're going to find tips for staying fashionable during the COVID-19 pandemic.
Online Shopping
Ultimately, it requires money to stay fashionable. If you want to dress to impress, you need to spend money and purchase the latest fashion accessories. It is difficult to shop in person due to the pandemic. You're likely worried about visiting your local store to look at shirts and bottoms.
Simultaneously, you should know that many stores have closed their dressing rooms. If you buy something in person, you'll have to take a gamble. You won't be able to try the item on first. Alternatively, you can try shopping online. It offers numerous benefits and will prove to be much safer than the alternative.
When you shop online, you don't need to worry about being exposed to the coronavirus. It is a good idea to wear gloves when opening the package. If you're buying a used shirt or skirt, you'll want to think about washing it before wearing it. Either way, online shopping is the best.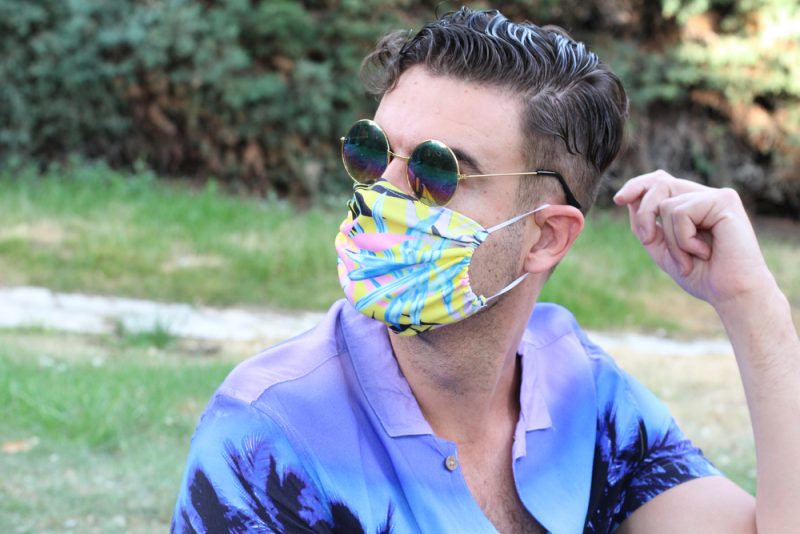 The convenience and safety of shopping online have made so many businesses soar. But people sometimes forget that the pandemic doesn't end there. You have a responsibility to yourself and others. When you receive your parcel, practice protective measures like sanitizing and wearing a mask when you receive the items.  
Keep Up with Trends
A lot has changed due to the COVID-19 pandemic. You have seen these changes and likely suspect that more are coming. The fashion industry is constantly changing. If you want to dress to impress and stay fashionable, you'll need to keep up with these changes.
Otherwise, you're going to be wearing clothes that were in style last week and not this week. Thankfully, it is easy to keep up with trends. There are numerous ways to achieve this goal. First and foremost, you'll want to follow your favorite models and celebrities on social media.
Only the lower half of your face is partially covered, so you can still show off your style on the rest of your body. The good thing is that many brands and designers pushed the envelope and created out-of-the-box fashion ideas, such as the emergence of athleisure clothing pieces.
Athleisure combines athletic and leisure wear to give people a range of stylish but comfortable and stretchy clothes they can wear while exercising, lounging around the house, and meeting people over video conferences. You'll also want to watch interviews with people from the fashion industry. By doing this, you'll know what is hot and what isn't. Keeping up with trends is essential for staying in fashion.
Don't Forget the Mask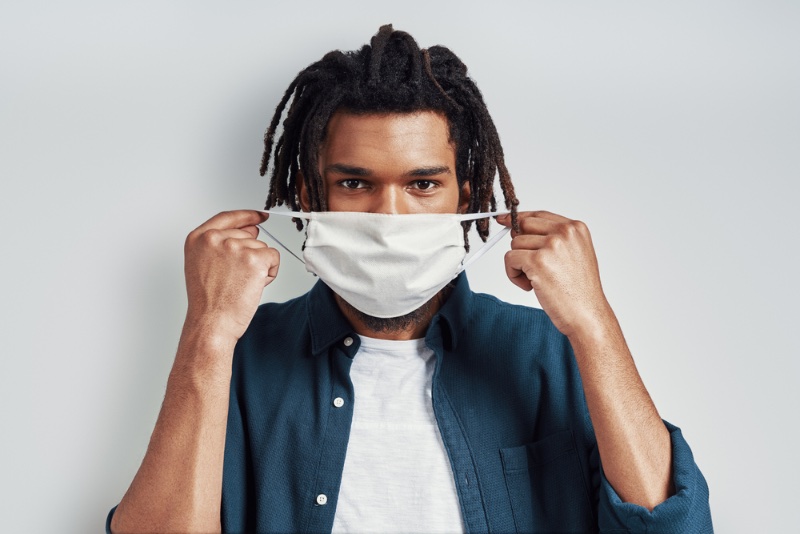 When it comes down to it, you have to go above and beyond to protect yourself. You'll want to be fashionable but cannot risk your life. The good news is that you don't need to. All you have to do is combine personal protective equipment with your wardrobe.
MIRA Safety has some great PPE to choose from. One of the best ways to do this is by purchasing a mask. Masks have become mandatory in many places. Wearing a mask is very helpful since it'll decrease your risk of getting the coronavirus.
In addition to this, a mask is going to protect others and give you peace of mind. If you're creative and willing to think outside of the box, you can turn your mask into a beautiful fashion accessory. Make sure that your mask matches the rest of your fashion accessories, and you'll look amazing everywhere you go.
Experiment at Home
At the end of the day, you need to realize that you're going to be stuck at home for many months. You likely won't get to go out and mingle with friends for a long time. Nevertheless, you can still have fun. Simultaneously, you'll want to use this time to your benefit.
One of the best ways to do that is by experimenting with your wardrobe. When you stay at home, you can wear whatever you want. You try on a variety of items until you find out what works well together. Instead of going outside and getting laughed at, you can look at yourself in the mirror.
If you love your appearance, you'll know what you can wear outside. Use this time to experiment and find new fashion ideas. Today, fashion has become flexible. The rules have changed. That is, if there's still a rule to follow. With so much going on in the world, doing what makes you happy should be the top priority, and if that means staying fashionable amid the pandemic, who are they to complain?