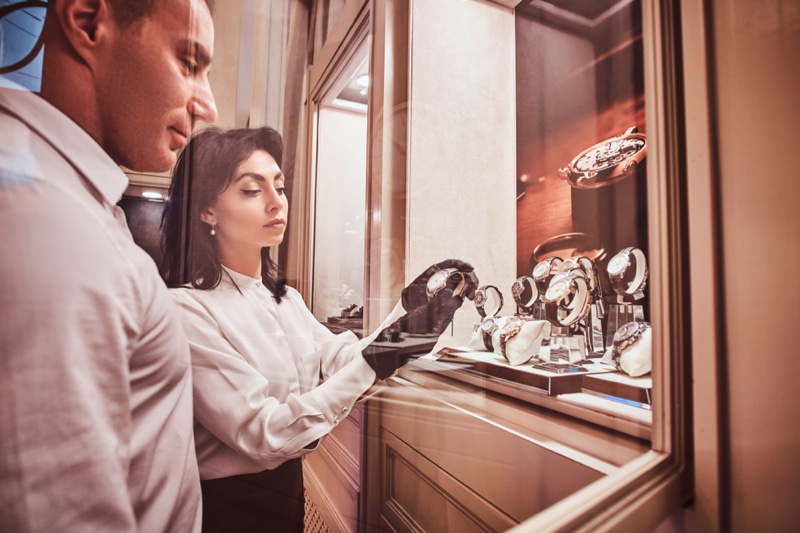 Like a classic strand of pearls or a pair of diamond stud earrings, a designer watch adds a luxurious touch to any outfit. Among the pieces in one's wardrobe, it is probably the most popular.  After all, it is not only a necessary timekeeping device but also an indispensable fashion accessory.  As they say, the kind of watch a man wears reveals a lot about him.
Have you been considering buying a high-end timepiece but unsure if the item is worth its price?  You don't have to overspend to obtain a designer watch.  With the increasing demand for pre-owned products and the growing number of merchants who supply them, your budget will go a long way in a second-hand market. But while purchasing pre-owned watches is a terrific way to save money, there are numerous risks involved.  Sketchy retailers, shady origins, and shocking counterfeits are a few of the pitfalls you might encounter.  
Still, you don't want to miss the opportunity to own a vintage piece for way less than its original price. With that said, we have rounded up four essential points you need to ponder on when buying used designer watches.  Before you splurge on that pre-loved Rolex, think thrice and read on.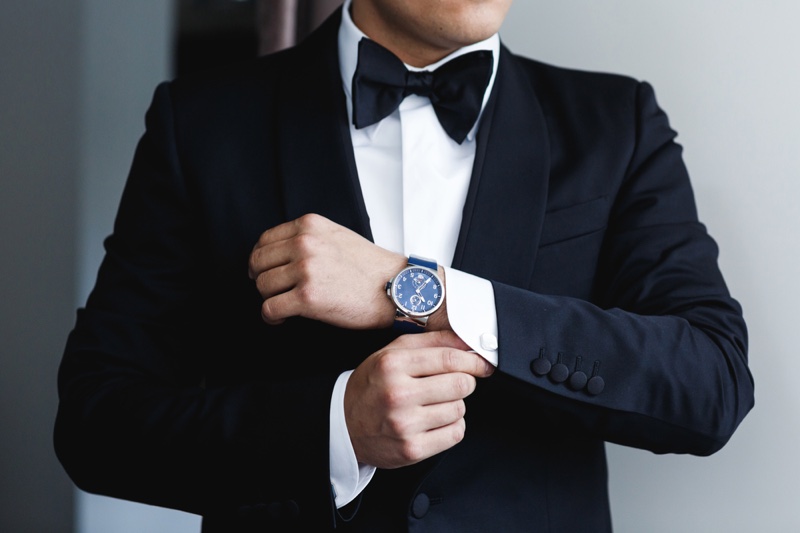 Where Are You Buying Designer Watch From?
Whether you intend to purchase from an online vendor, a brick-and-mortar shop, or an auction house, always research the seller. Read customers' feedback, as well as check the merchant's social media channels and third-party review sites to get a picture of how the business operates. The seller should be able to show you the product in person or, if you're buying online, present it to you through high-quality pictures. Blurred images and ambiguous descriptions on a confusing website are undoubtedly red flags. 
A reputable retailer would understand that some items look fantastic online but are not so desirable in reality. Never purchase unless the seller has a transparent and clear return policy that allows you to send back the watch for a full refund or an exchange. It is also worth asking if the merchant offers a warranty.   
Ever wonder how the seller got hold of the designer watch? Ask the vendor about the origin of the item. A credible retailer should be able to tell you the history of the piece you want to buy, and happily so. It is enjoyable discovering the story behind your purchase and also reassuring to know that the seller runs background checks on their stock to ensure it is free of counterfeits or stolen watches.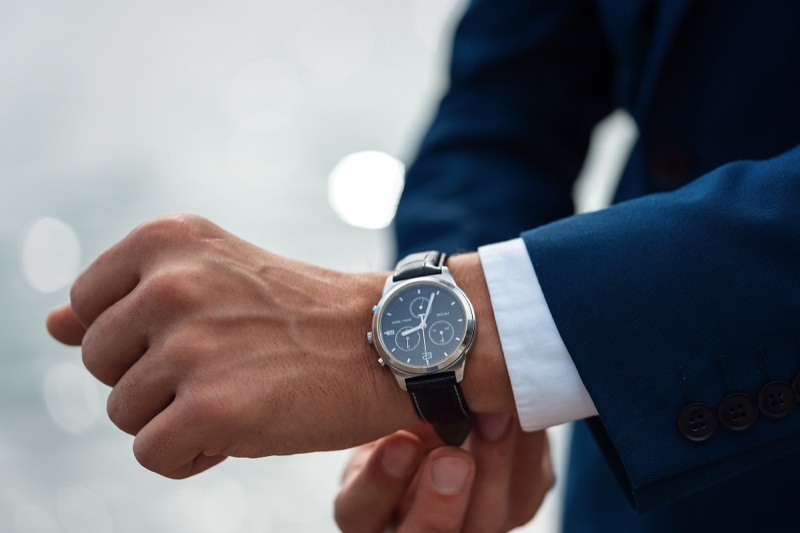 Has the Designer Watch Been Authenticated?
You want to ascertain that your potential purchase is the real deal and not an imitation piece.  Yet, can you tell the difference between an authentic Patek Philippe and a super-fake?  Not so long ago, all you have to do is look for glaring misspellings like Batek Bhilippe to spot a counterfeit.  But fakers are getting better at their trade, and many replicas look so genuine that highly trained watchmakers cannot determine if an item is real without looking inside it.  And yes, in some instances, experts have to dissect the product to confirm its authenticity because the case is genuine, but the parts are not.  In the trade, this is called a Frankenstein watch.  
So how would you know if a pre-owned designer item is genuine?  Always ask for paperwork as most high-end watches come with piles of documents, such as a certificate of authenticity, a certificate of history, a user manual, and for some brands, archive papers stating both dates of production and original sale.  Boxes do not prove the legitimacy of an item as anyone can purchase a replacement from authorized dealers. 
If you are buying a vintage watch that is 30 to 40 years old, chances are the paperwork is long gone.  In this case, ask for the service history of the product or record of any restoration work, including invoices.  Watches that don't come with paperwork cost less than those that do. More importantly, trust your gut feeling.  If you sense something is not right, your best option is to walk away.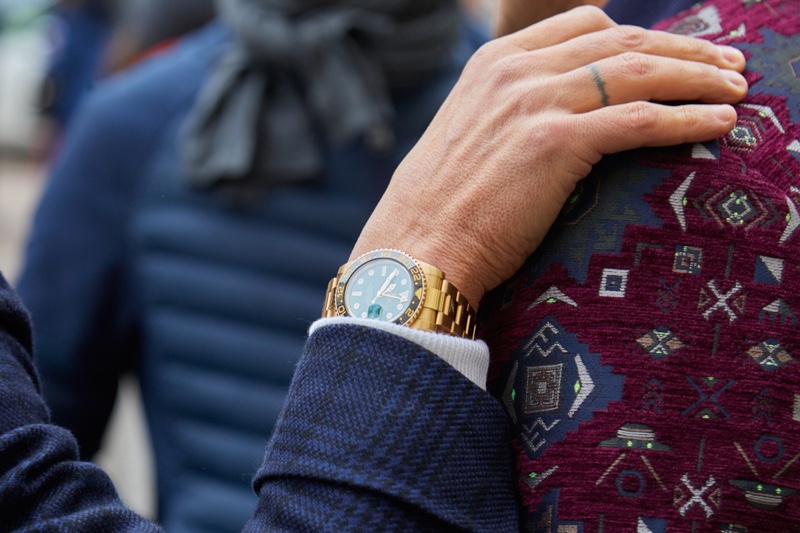 Does the Designer Watch Have Sell-On Value?
For some people, watches are emotional purchases that go against any form of logic. They are paying for the intrinsic value of quality craftsmanship and the prestige of having a designer timepiece around their wrists. Whether you are buying a luxury designer watch to reward yourself, invest for the future, or establish a family heirloom, it is wise to know if your pre-owned find will bring about the best returns.  
Determining if a pre-owned designer watch will hold its value is quite tricky as there are various factors to consider including regularly fluctuating global economies. Among the reasons an item retains its value and even appreciates over time are rarity and aesthetics. The brand name (Rolex, Jaeger-Le Coultre, Patek Philippe, Breitling, TAG Heuer) also plays a role, as well as the genre (aviation, diver, military) and history (Paul Newman's Rolex Daytona sold for $17.5 million in 2017 at Phillips auction).
Even if you don't intend to resell the second hand item, always keep all paperwork as the value of a designer watch is greatly affected by the documents that come with it. 
Does it Work and How Much Will Watch Maintenance Cost?
Can you imagine what a tragedy it would be if the vintage watch you bought suddenly stopped working the first time you strapped it on?  Most retailers accept returns while some carry a warranty but still, what a letdown. As with any secondhand item, it is vital that you carefully examine the condition of the product you are buying. 
Ask the seller if the watch retained all its correct and genuine manufacturer parts, as well as its original finish.  Vintage watches can be complicated and are typically more fragile and less reliable than contemporary models.  It's understandable for pre-owned pieces to have scratches, dents, and loose parts. 
Restoring scratched glass doesn't affect the item's value, but replacing worn bits like the crown, the portion that you turn to wind the watch, could affect the movement and workings of the timepiece.   
Lastly, think if the upkeep of the product is worth it.  A high-end designer watch, especially an older one, needs maintenance work every two to five years, which costs between £400 to £580 through a reputable dealer. Add the service expense to the watch's purchase price before you finalize the transaction.