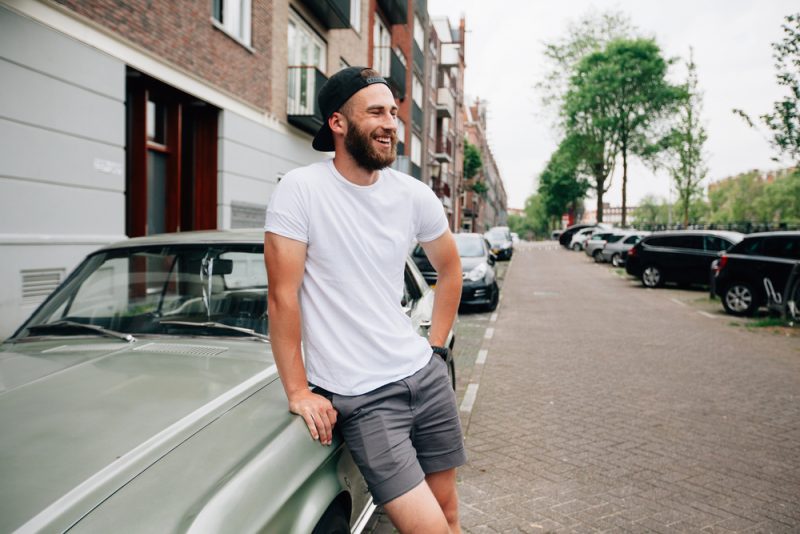 T-shirts are simple pieces of apparel and are easy to slip on for everyday wear. However, while comfortable, they are often regarded as casual and are not suitable for occasion wear. This is a fashion dilemma that many men face potentially every day.
However, fret not, here are some tips on how to make a Tee look good. The Jasper Holland t-shirt brand, amongst others, offers some useful T-shirt tips and smarter T-shirt items. Picking the right fit, design, and color are all crucial factors men should consider when choosing a T-shirt.
Color
Choosing the right color to wear is essential. For example, wearing black next to very pale skin can make you look tired and washed out. Knowing what suits you and your skin tone could make the difference between you looking scruffy and looking well dressed.
The color you choose also needs to match the occasion. Wearing black to a casual summer party will make you hot and won't match those summery vibes. Instead, choose a white or brightly colored T-shirt. Always remember that when trying to keep your T-shirts smart, color is essential.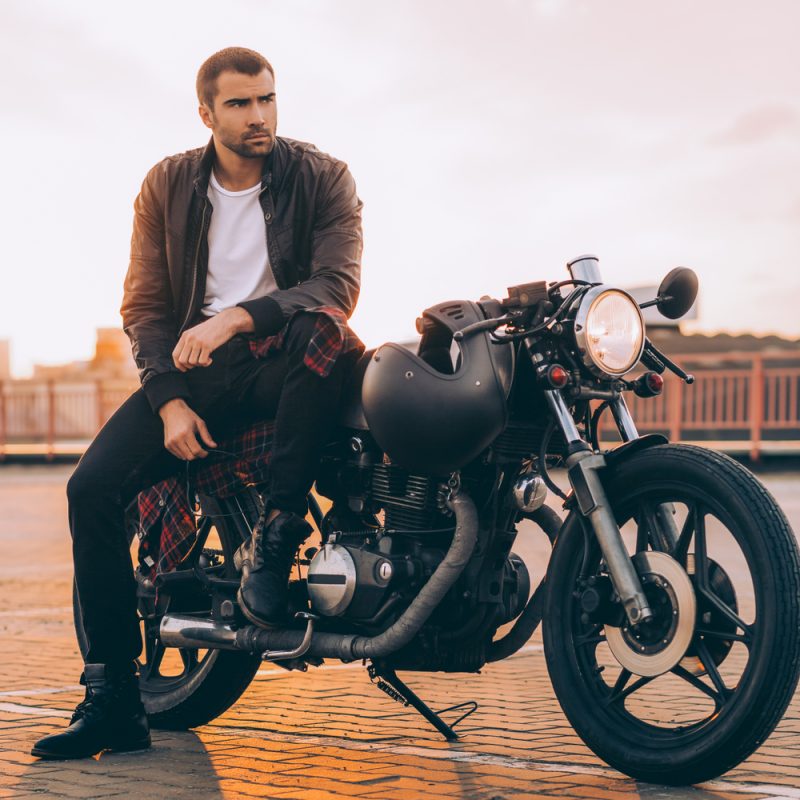 Fabric
Wearing the right material is also an essential factor. The type of material could define whether you look casual or slightly smarter.
A polyester T-shirt, for example, will look more sporty and casual than an item made from cotton or a similar fabric. A stiffer cotton item can be well ironed to make it look a little smarter. Bamboo, merino, and cool linen blends are all great T-shirt fabrics for looking smart and for keeping cool in hot weather.
While human-made fibers are also functional, they are better suited to activewear or more casual occasions. Many people don't pay much attention to fabrics, but they are just as important as size and design.
Fit
If you wear a baggy shirt that hangs off your body, you will end up looking untidy or poorly dressed. However, a shirt that seems too tight and stretched will also look ill-fitting. Having tight clothing can also make you too warm in the summer months, and something too loose could leave you feeling cold.
Choosing the right fit for you is, therefore, always important when trying to pull off a T-shirt. You want to make sure that it is neither too tight nor too loose and sits comfortably about your figure. Choosing the right size will make your outfit look less casual.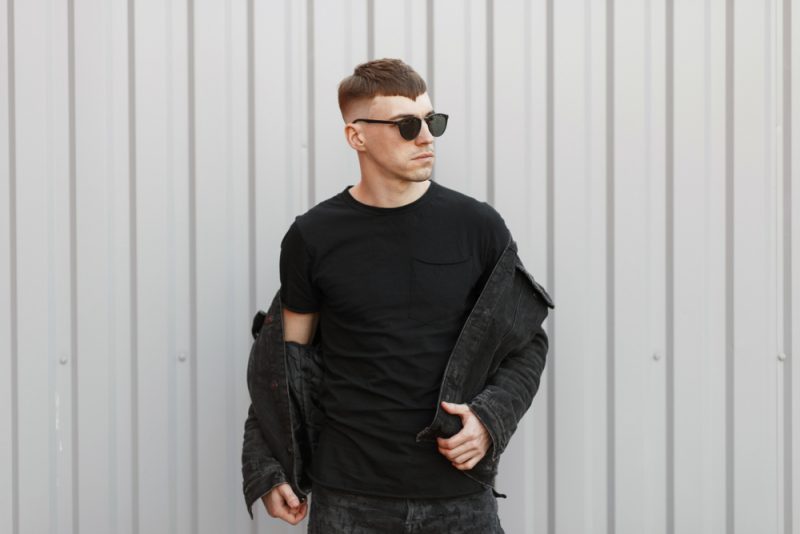 Design
T-shirts come in many different designs. You can choose longer or shorter, V-neck, or round neck. Tucking in a long shirt is one great way to look a little smarter. V-necks are often more casual than round necks, especially if they show too much chest. Picking out a T-shirt with slightly more fabric around the collar will shift it away from the 'too casual' zone. Patterns and logos are also factors to consider.
Detailed patterns can often look messy and distract from the T-shirt itself. Similarly, oversized logos can look casual and a little childish. A plain t-shirt, or an item with limited detail, often works best.
Outfit
Pairing your T-shirt with the right outfit is also important. Shorts, ripped or stained jeans, and sportswear will make your outfit look casual and untidy. Pairing a top with smart new jeans, chin, and possibly smart shorts would work well. On the top half, wearing a jacket or some chic cardigan will lift the T-shirt look. Always remember that although the outfit can make a shirt, having a good shirt in the first place is also essential.