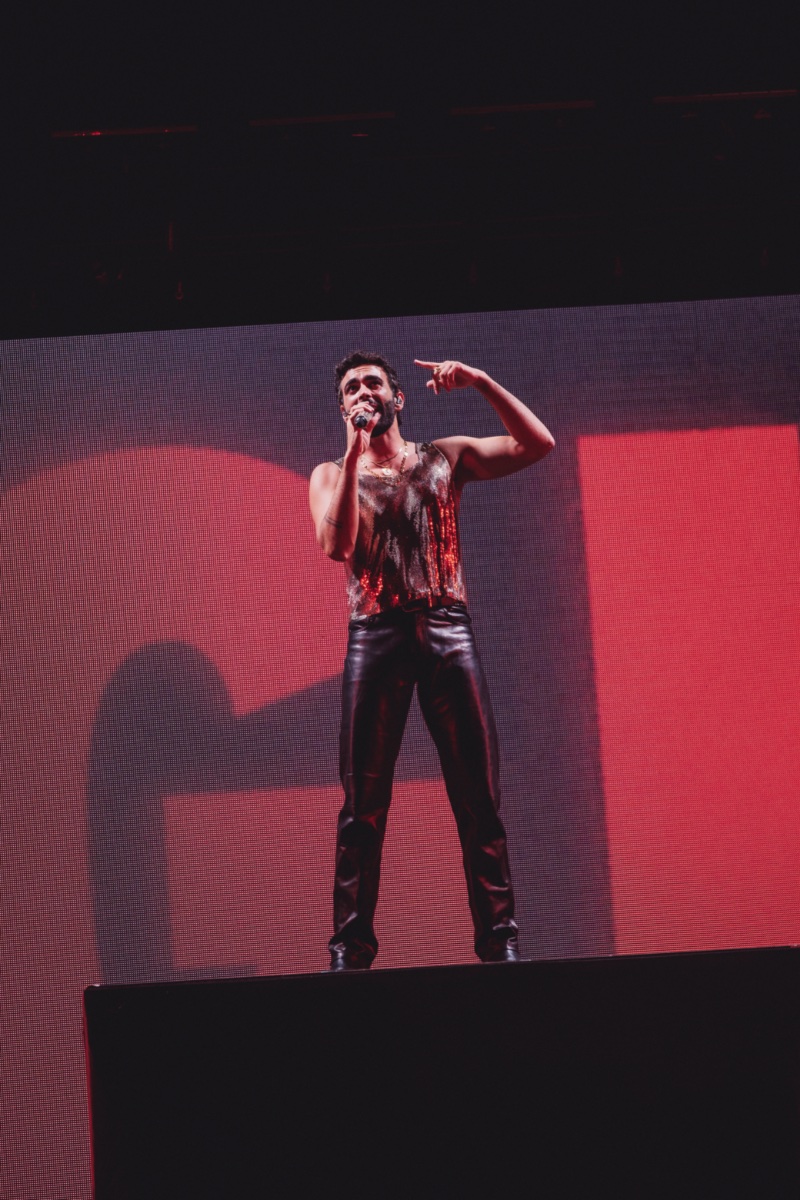 Marco Mengoni, who is now on tour, made a trendy fashion statement in Versace. The Italian singer performed in Milan, Italy, while wearing three ensembles from an Italian fashion house. Mengoni's custom-tailored leather pants by Versace added a timeless histrionic element to his style.
Marco Mengoni in Versace
Mengoni donned a custom-made gold metal mesh shirt from Atelier Versace to keep the spotlight on his bold choice of pants. A sleeveless stretch fabric undershirt was also worn. Meanwhile,  Mengoni dazzled in a regal royal blue suit from Versace's spring-summer 2023 collection for men, making a sartorial statement with his formal attire.