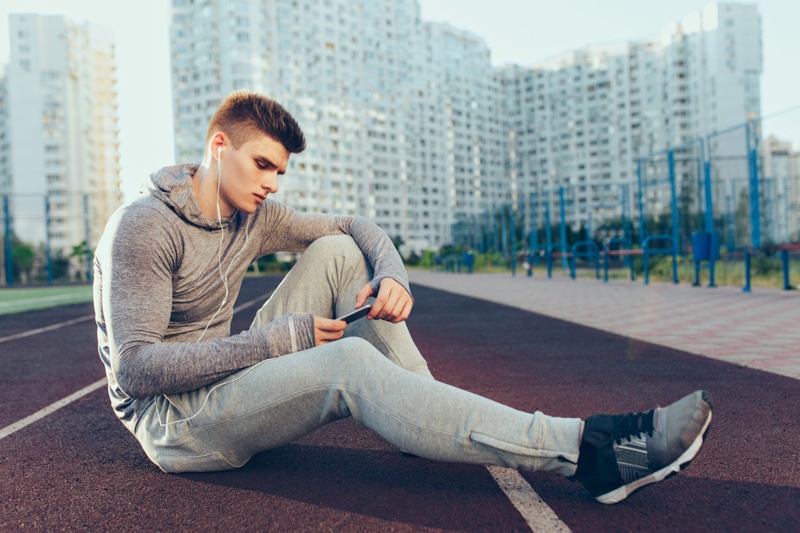 A brand called Fourlaps has been making huge waves in the sportswear industry. That's thanks to their innovative new approach to design that expertly blends modern fashion with the sort of smart engineering that can help them exceed on the track or in the gym. But users aren't continuing to wear Fourlaps close simply because they look good and perform functionally. Much of their clothing finds that perfect balance between stretching to your body and feeling like there's nothing there at all. The results are extravagant track clothes that can adapt to your needs. And there are two main textiles responsible for this delightful duality.
A Polyester Sports Mesh That Works For You
Fourlaps uses a proprietary form of recycled polyester that they call "Air Mesh". And it's pretty effective at adapting to any environment you find yourself in. Like most polyesters, this Air Mesh is great at sluicing off moisture, unlike cotton that will simply absorb sweat and other liquids. It's not the only fabric that Fourlaps uses in their pants – they also make use of a blend that's much heavier on the cotton for people who like something more traditional – but this sports mesh offers the most pliable, reflective, and dynamic surface that you'll find in a pair of track pants. 
This type of polyester can have use beyond a pair of shorts or pants too. It's also used throughout the product line to help waterproof or fill out the lining for a variety of different products. By using polyester as much as possible, Fourlaps can maintain a lightweight frame that can be sold comparatively cheaply. Polyester is the way to go if you want stretchy and comfortable, and the Air Mesh technology Fourlaps devised is some of the best polyester in production.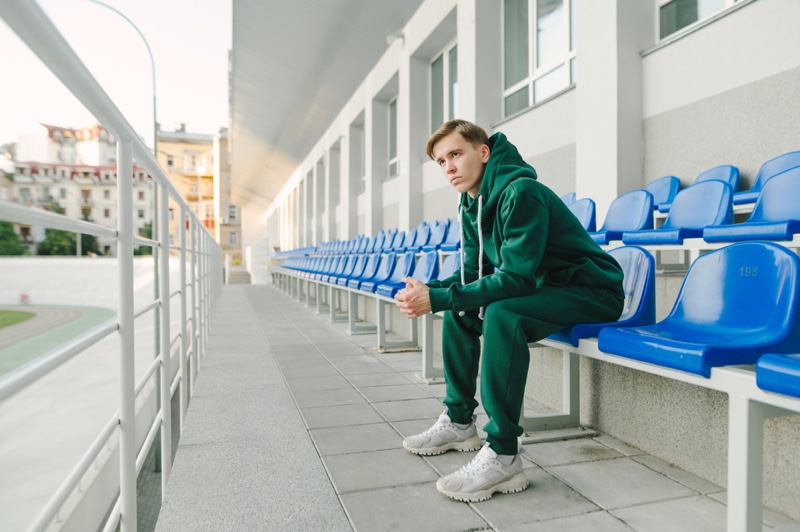 The French Terry
Polyester is a soft and lightweight fiber, but it has nothing on French terry in terms of comfort. In terms of its basic design, French Terry is similar to the type of terry cloth that's used in both towels, but you wouldn't know it by simply looking at it. French Terry is much more tightly knit, leaving a surface that appears to be smoother but feels incredibly soft to the touch. French Terry isn't a fabric that you want to drape yourself in completely, but it's a great way to pad out clothing or add extra layers of softness. It features prominently in Fourlaps' jackets, pants, and shirts, and it adds that extra feeling of comfort that really sets Fourlaps apart from the other guys.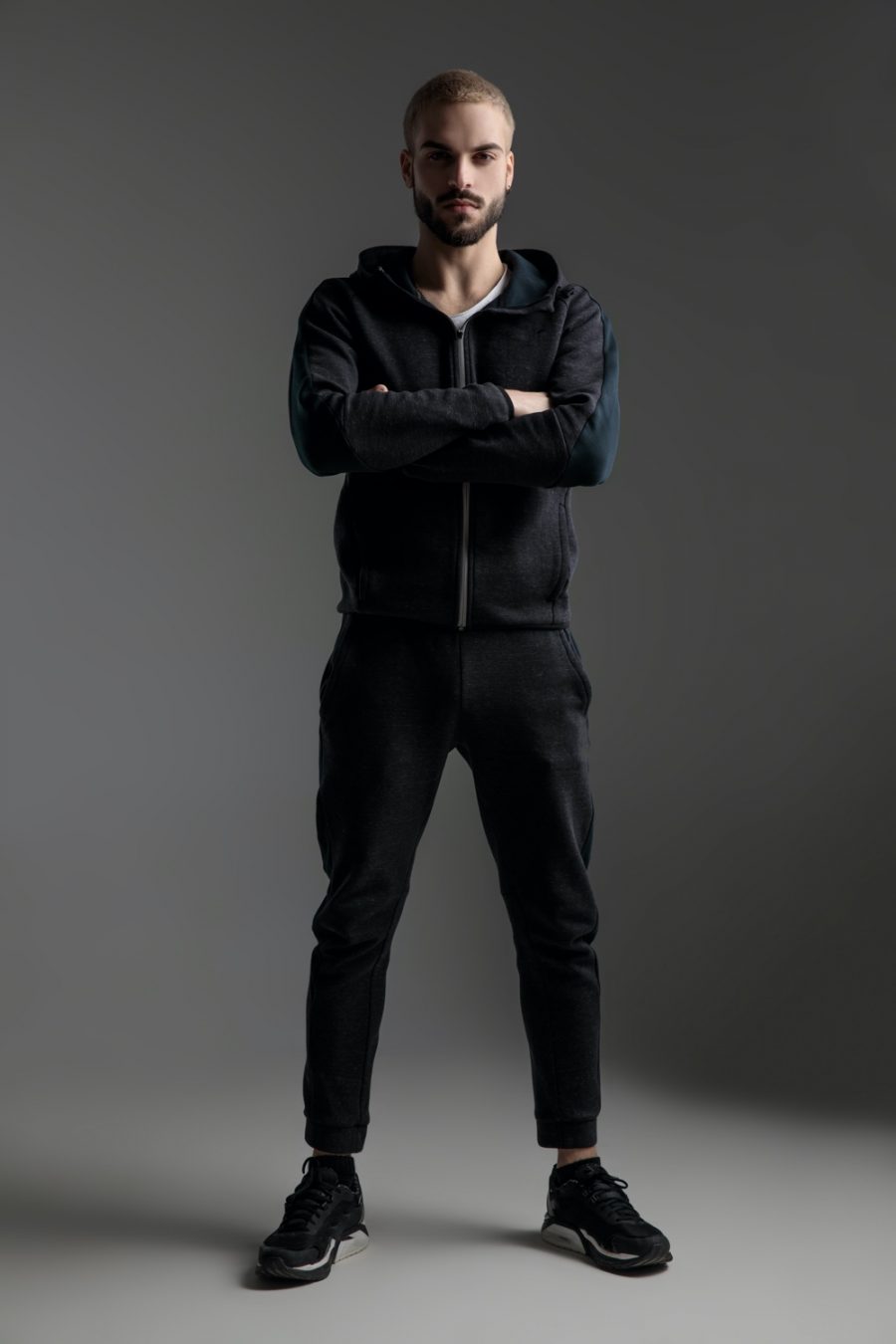 You Need Quality Craftsmanship in Your Track Clothes
Fine fabrics can go a long way towards making you feel like royalty, but that doesn't mean that the right textiles can get the job done by themselves. Fourlaps' comfort is as much due to their manufacturing process as it is to do with the fact that they smartly choose the right textiles for each product. Each of the gym clothes that Fourlaps produces is meticulously designed and produced through quality craftsmanship to ensure that you'll get clothes that feel great and will continue to feel great through the rest of your life. And they're focused on their long-term future as well. Fourlaps is committed to sustainable policies, and that's reflected in everything from the textiles they decide to use to the supply chains they use to deliver their products.
Flexibility and comfort are two of the most important factors you should pursue in gym clothes, and Fourlaps has both of these factors covered admirably. Try on their stretchy and comfortable gym clothes and see for yourself.