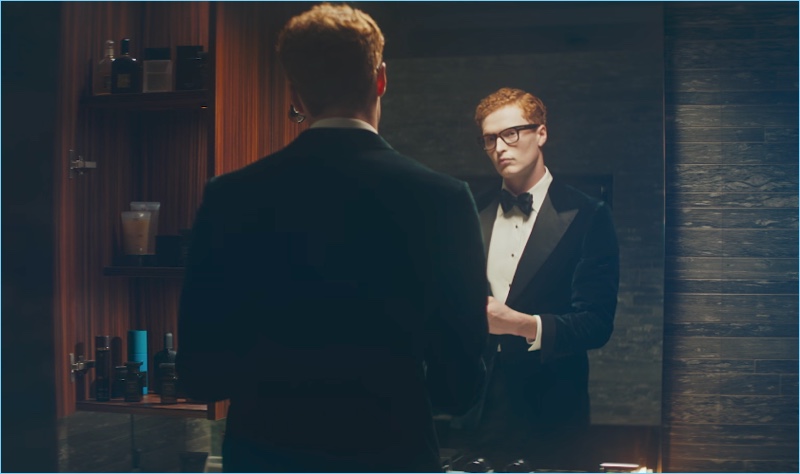 Tom Ford x Mr Porter Icons Capsule Collection
Mr Porter achieves an impressive feat with its latest collaboration. The luxury retailer collaborates with Tom Ford on an exclusive range of menswear icons. Unsurprisingly, a significant portion of the outing revolves around formalwear. After all, Ford himself loves elegant attire. The American designer shares, "Surprisingly, most of my closet is filled with evening clothes. While I have a very set uniform for the day in the city, my nighttime uniform is a bit more adventurous and I often wear deep colored velvet evening jackets."
Related: Jegor Venned is the Tom Ford Man for Fall '17 Campaign
Ford continues, "Night is the one and only place that I think that men can really dress in an extravagant way and still look classic and chic. I love velvet for the way that it takes color. Nothing takes color as well or looks so rich. I wear velvet even in the summer." When it comes to dressing up, Ford says, "I like when an invitation spells out clearly what the dress code is. If it is black tie, I want to know."
The designer notes, "If it is just suits and ties, I want to know that, too. I hate this trend (which is especially prevalent in LA) of saying things on an invitation like 'creative black tie' or the worst is 'festive dress'. What the hell does that mean? Often people turn up looking like a Christmas tree and it is just a complete mess. Wear a proper tuxedo. I think being overdressed is better than being underdressed." Shop Tom Ford's Mr Porter capsule collection on MrPorter.com.
Video: Tom Ford x Mr Porter Icons Collection
Shop Tom Ford x Mr Porter Icons Collection