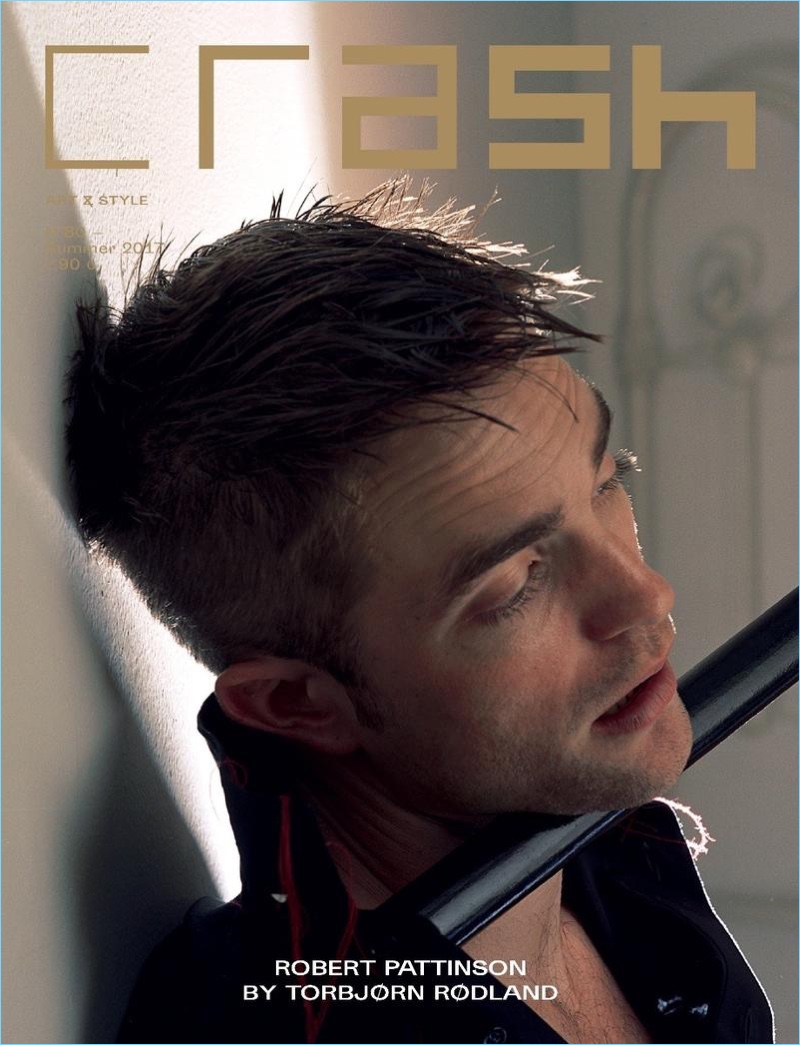 Crash magazine enlists Robert Pattinson as its latest cover star. The English actor covers the magazine's summer 2017 issue. Embracing an artistic angle, Pattinson links up with photographer Torbjorn Rodland. Here, Pattinson appears in eccentric images, which feature the styling of Andrej Skok. Paying a nod to Pattinson's role as a Dior Homme ambassador, Skok mixes pieces from the label with vintage fashions.
Related: Robert Pattinson Goes Black Carpet Formal for Dior Homme Fall '17 Campaign
Pattinson talks about doing the magazine shoot and working with Rodland. He shares, "It was fun! It was interesting and definitely not your typical magazine shoot. But, it was fun and I really like him."
Changing subjects, Pattinson discusses starring in independent productions. He confesses, "…I haven't done a big blockbuster for quite a long time now. It's very difficult to find interesting material to do. Someone might have a really good script, but they don't have what it takes to make a good final product."
Related: Robert Pattinson Makes a Black & White Statement in Dior Homme
Referring to his movie Good Time by directors Josh and Ben Safdie, Pattinson continues, "The Safdies are genuinely exciting artists. Everybody is looking to work with people like that. I just got really lucky."
Robert Pattinson Crash Photo Shoot