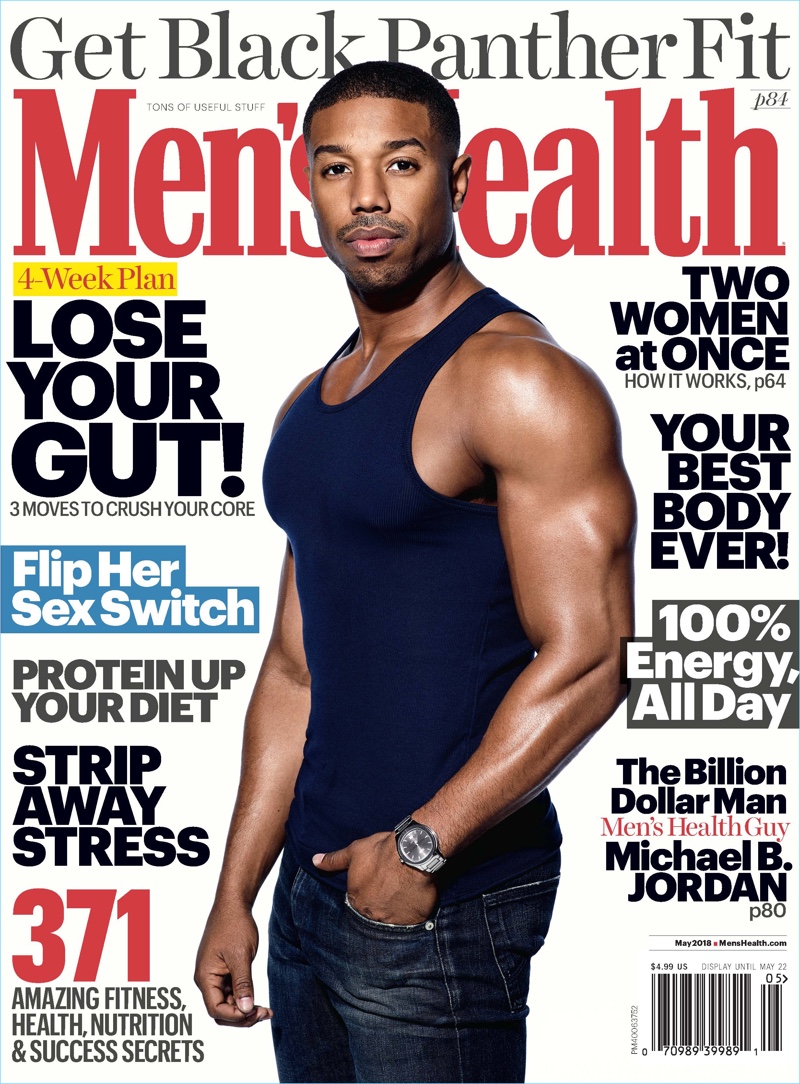 Michael B. Jordan is April's cover star for Men's Health. The Black Panther actor links up with photographer Art Streiber for the accompanying photo shoot. Meanwhile, Sandra Nygaard styles Jordan in denim basics from labels like John Varvatos Star USA and AG. Talking with the magazine, Jordan opens up about his name. I'm competitive. I want to compete in anything I do, says Jordan. That came from my name. Growing up in sports and having a name like Michael Jordan and being teased, I had to compete. I couldn't be the guy with the name and not be good at it. That carried over to everything. I'm like, I've got to be just as great if not greater than he was in his field.
Related: Michael B. Jordan Covers British GQ, Discusses Importance of Black Panther
Discussing his Fahrenheit 451 role, Jordan shares, I was cautious. I wasn't exactly sure if I wanted to play an authority figure due to the relationship between my community and the police. He continues, I wasn't sure if I wanted to play that character. But once I got into the book, heard what [director] Ramin [Bahrani] envisioned, and understood what he wanted to say, then it was like, I got it. I want to be a part of it. Read more on MensHealth.com.
Michael B. Jordan Men's Health Photo Shoot