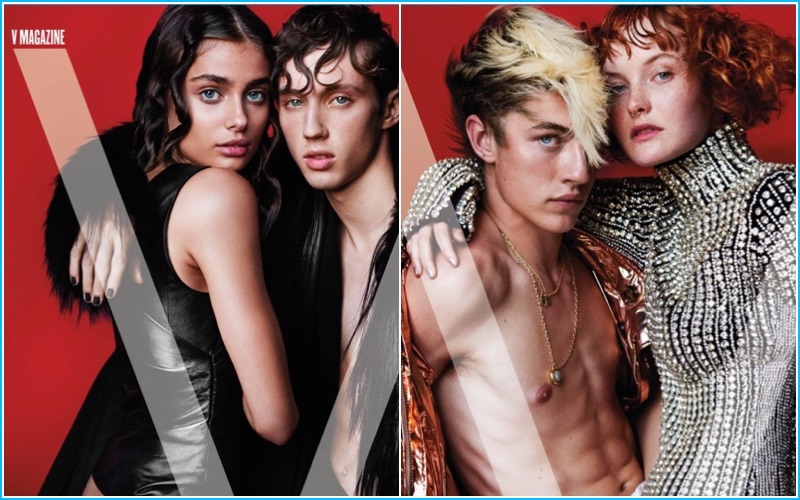 V magazine delivers a pair of provocative covers for its fall 2016 issue that boasts the tagline Face the Music. Photographed by Mario Testino, the covers feature it model Lucky Blue Smith and singer Troye Sivan. Troye is joined by model Taylor Hill, while Lucky links up with singer Kacy Hill.
V Magazine Face the Music Covers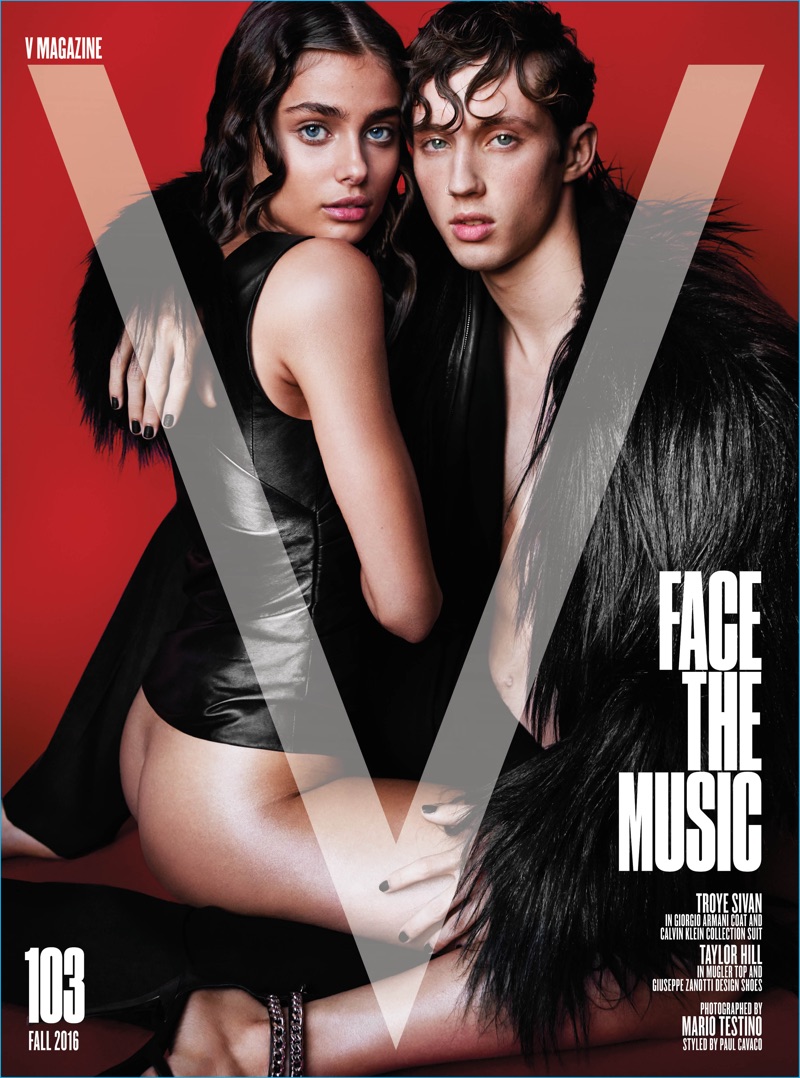 Discussing how he made the transition from Youtube to the mainstream music industry, Sivan shares, "The fact that everything is happening the way it is, it sends me into giggles. Like, the fact that I woke up last week and was like, Oh, I just need to quickly fly across the country to do a photo shoot with Mario Testino and then fly back to play a show—I don't know how else to process it but to laugh. Sometimes it feels like I'm in Zoolander. I went to the Billboard Awards, I was backstage, and Rihanna just casually walked by. I was like, What the fuck? Hilarious." Read more on VMagazine.com.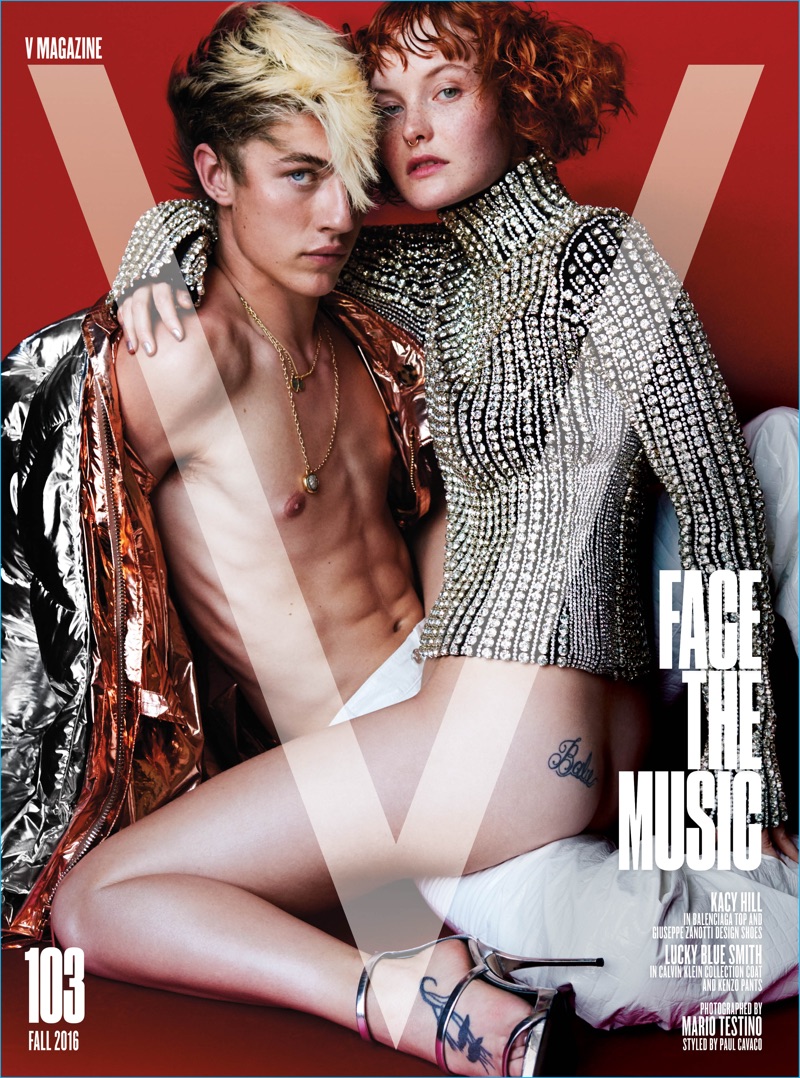 Lucky Blue Smith talks to V about focusing on making music with his sisters and their band The Atomics. Lucky explains, "Music for us was the biggest priority but modeling took off faster than we expected. So, that's taken the lead for a little bit, but we've been writing and practicing the whole time." Read more on VMagazine.com.
Related: Lucky Blue Smith & Sean O'Pry Rule the City for Penshoppe's Pre-Holiday Campaign
Troye Sivan & Lucky Blue Smith V Magazine Photo Shoot