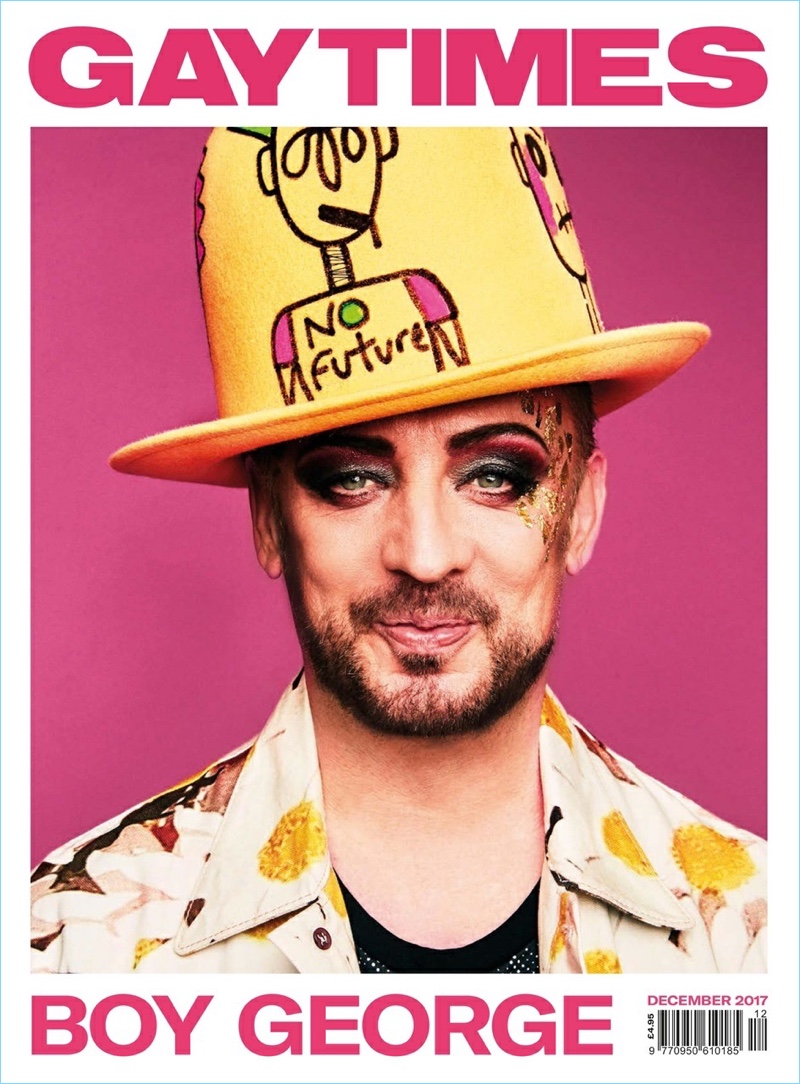 Boy George returns to the pages of Gay Times. The occasion marks the 30th anniversary of the artist's first Gay Times cover. Photographer Bartek Szmigulski has the privilege of connecting with George. Meanwhile, stylist Kamran Rajput adds eccentric pieces to the singer's already colorful wardrobe. Taking its feature to the next level, the magazine recruit Adam Lambert to interview George.
Related: Boy George + More Front Dior Homme Campaign
Lambert asks George about upcoming music. He responds, At the moment, the next thing is the Culture Club record which we sort of half did over the last two years. George continues, We are also updating the records and this week we have been writing. It's been such fun, I have to say we've laughed a lot.
The singer explains, Bands are like families; you don't really choose who is in your family and often you do not choose who is in your band. You end up with a group of people that you often have zero in common with and you kind of have to learn over the years to let people be who they are. It's the trick of life!
When it comes to new music and a label signing, George elaborates. I have done my own deal. The Culture Club album is coming out first. The next album I do [alone], I'll be covering all of my favorite songs!
Boy George Gay Times Photo Shoot