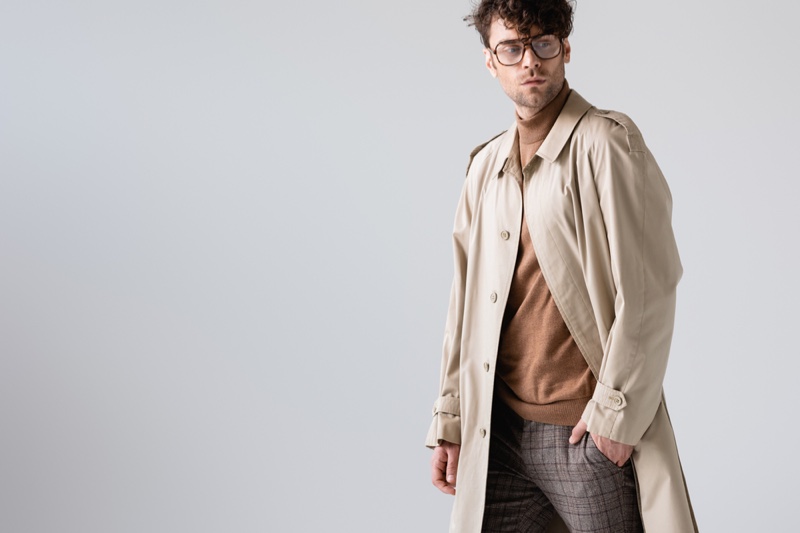 Sure, we may be in the swing of summer right now, but before you know it, these long, hot summer days will transition to cooler temperatures, and we'll be rethinking what to wear every day. Most sartorialists agree that cold weather clothing is just more fun. After all, the need to wear more layers means you get to play with your look more and add pieces you can't exactly feel comfortable in when it's nearing 100 degrees outside. So, let's get ahead of the game and go through a list of your must-haves as we head closer and into the following year. Don't worry, some of your new purchases can be worn now too…
Luxe Layers
The best part about the weather changing from warm to somewhat milder temperatures is being able to add a top layer to the lighter tops you've been donning all summer long. If you haven't yet invested in some designer shirts, now is absolutely the time to do so. When you purchase high-quality shirts, you're more likely to reach for them every day while you're getting dressed because they not only feel better on you, they're likely much more flattering than their less expensive counterparts. In addition to comfort and fit, they're typically more of an evergreen style – meaning unless the shirt is "beach themed," you're able to wear it as a year rounder. Shirts like this end up paying for themselves in the long run as you get more use out of them, not to mention you're giving the climate crisis a leg up by not throwing your money away on fast fashion.
Stylish Sneaks
Again, as the weather starts to get a little cooler, you can swap your Gucci Slides you've been wearing all summer for a closed-toe shoe. No one wants to look like they're trying to hold on to summer footwear in September, even if it is still warm outside. A perfect transitional shoe is a slip-on sneaker. While still an icon, they've come a long way from your traditional white Vans slip-on. It's important to note that the classic white canvas slip-on is iconic for a reason and looks stylish year-round. However, if you need a shoe with a little more elevation, you can purchase a pair of slip-on sneakers in a neutral shade of leather that quickly takes you from day to night. These types of shoes even look fantastic with a suit, and nothing says confidence like a guy who is comfortable enough to wear a sleek sneaker with a suit. And hey, if sneakers aren't really your thing, you can accomplish the same aesthetic with a pair of loafers. The decision to wear socks with loafers is yours to make, and both look equally fashionable.
Leathered Lads
It's official: leather continues to be in vogue. Virtually all of the design houses showcasing their 2022 looks included a men's leather jacket. Whether you want to try the route of scoring one for less at a thrift or vintage shop or want to go all out and buy your first grown-up leather jacket, there is no time like the present! Leather jackets have the ability to give you a classic look plus an edge in one fell swoop. If you don't already own a black leather jacket, it has to be on your list of transitional pieces. So, start scouting for your favorite pick and budget to save up if you need to! If your standard black leather jacket is a little too punk rock for your taste, don't sweat it. Perfectly interchangeable options would be a neutral brown colored bomber or a motorcycle cut in any color you prefer.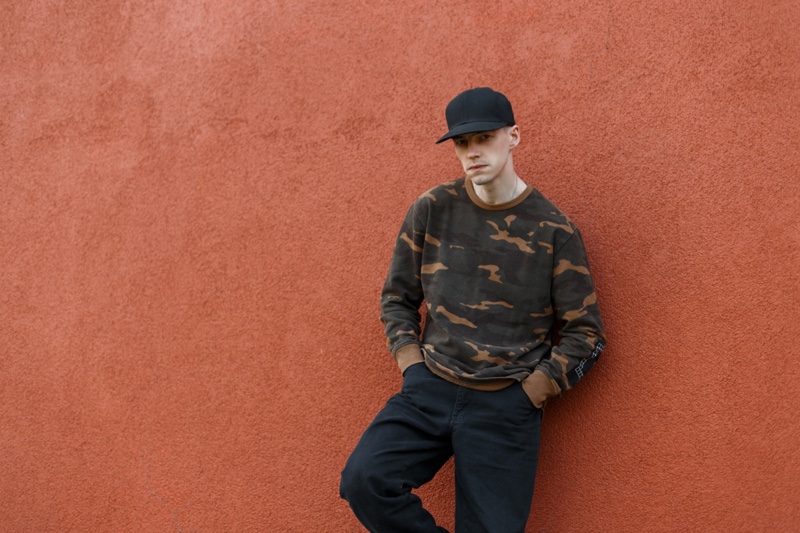 Wide Legs
So, the mom and dad jeans definitely have been having their moments in women's and menswear for a year or two now. Some of us may remember the JNCO and Kikwear ultimate wide legs of the early aughts. While we're not going quite as large as that, the wide leg trouser is something you should try if you feel comfortable. Chances are you've been wearing straights instead of skinnies for a while now, so consider going a little baggier. Understandably, going outside of your comfort zone can be a little daunting at first, but the chances are that you're already a bit of a trendsetter yourself if you're reading this article. So, wide-leg trousers and their denim counterparts are a consideration you should make as we transition out of shorts into pants with the weather changing.
So there you have it. It's not too long of a list, but definitely, some things to keep your eye on as you start perusing retailer websites looking for additions to your fall and winter wardrobe. And, as always, make sure you're investing in your wardrobe by learning how to take care of it. Happy shopping!