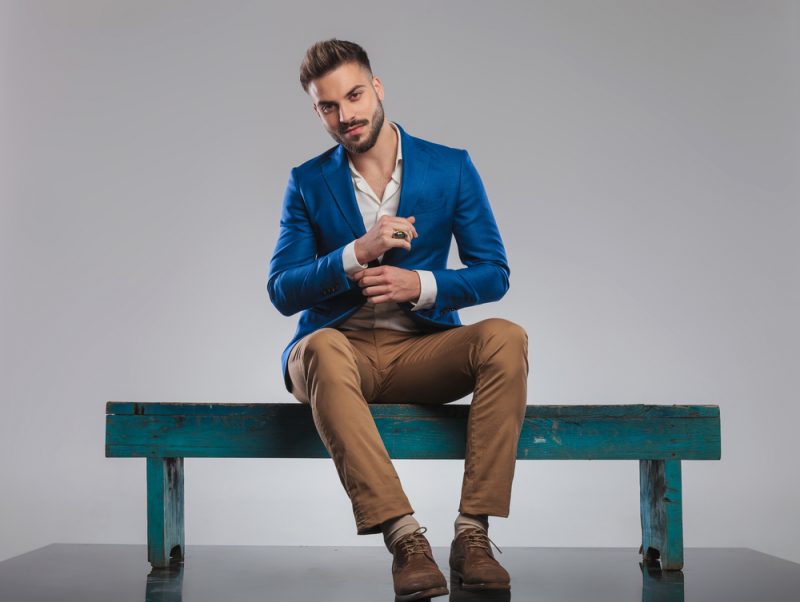 Far from every man loves spending time on shopping; the same refers to preparing a look for the day. Fortunately, there is always a solution for the one to have a stylish and cared-for look no matter if he goes on a date or at the grocery shop. The basic set of clothing items will allow a man to save a lot of time and effort looking for fashion trends and to have all the necessary things for any occasion at hand. Of course, it is essential to take into account the man's lifestyle, his age, personal preferences, and body type. However, there are still some necessary items that will fit any male and should be in his wardrobe. 
Man's Wardrobe Check-in
A modern man should always look good no matter how many clothes he has in his wardrobe and how much time he spends to mix them. Having some essential pieces of clothing will make the life of any man away easier. So let's see what items should make up a man's wardrobe.
As a rule, the wardrobe of any man is usually divided into the following categories:
Business wardrobe;

Casual wear;

Sportswear;

Home clothes;

Leisure clothing.
Taking into account these categories, it is crucial to have the following pieces of clothing. Although many land-based casinos have a strict dress code, it is still possible to wear your favorite "lucky" piece of cloth when playing casino games. How? There are absolutely no restrictions to your outfit if you play casino games online. What you need to do is to find a trusted platform for this purpose. Visit this link to access a full list of top gambling options. On the website of NativeCasinos, you will find not only ratings of best online casinos but also plenty of useful information.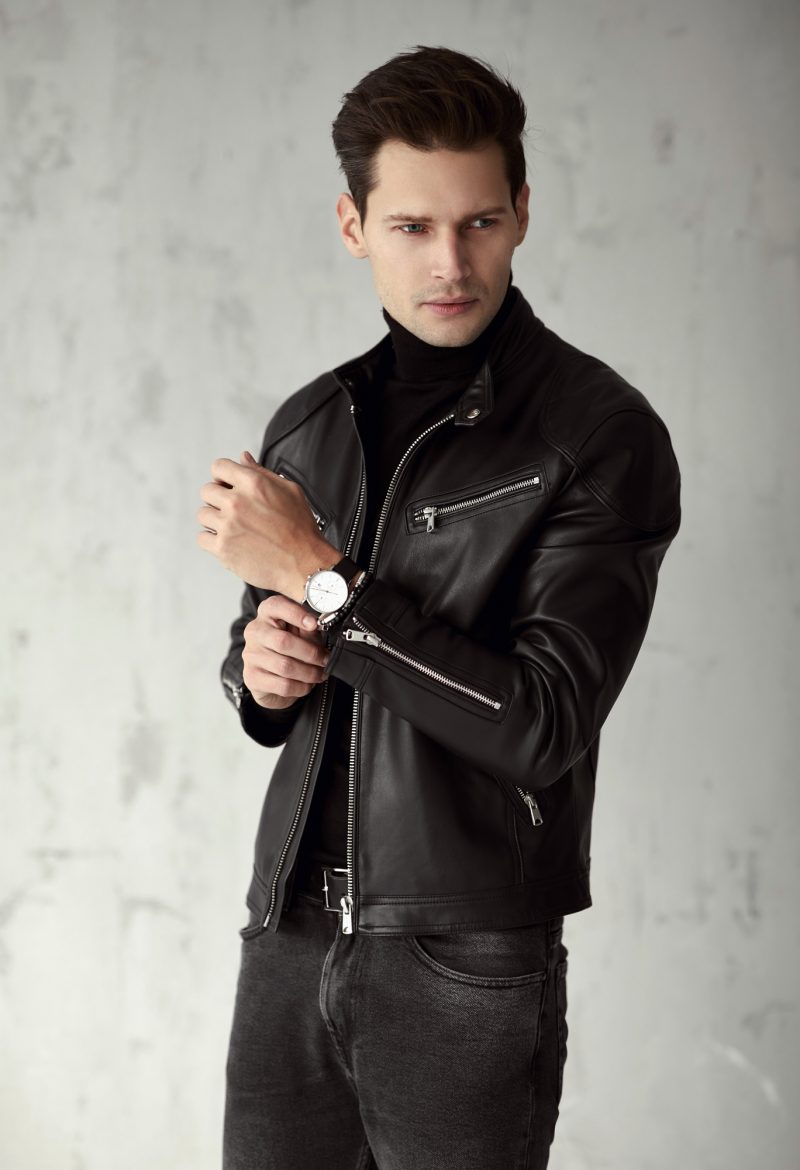 Jeans
A pair of jeans is, of course, the main item in the wardrobe of any man. It can be worn on almost all events, except for purely business meetings. There is a wide variety of jeans, but we highly recommend opting for dark blue jeans without any cuts or scuffs. They have a classic look and can be worn with both a casual T-shirt, jumper, or a formal shirt of any color. If a man wants always to be fashionable, then trendy jeans should also be in his wardrobe. Check out trends of this season to know what model to purchase.
T-shirts
There should be at least seven T-shirts in the wardrobe of any man, with at least three of them being polo. Wondering why one should have seven T-shirts, and not four, five, or less? Everything is simple here – not to count linen t-shirts deciding what to wear, it is better to have the one different for every day of the week. Thus, you will save plenty of your time when deciding what to put on today.  
Shirts
Just like in the case with T-shirts, there should be at least seven shirts in the wardrobe of any man, and they should be perfectly selected taking into account the shape of the collar and the shirt color. What is more, one also needs to have one black fitted shirt as well as a white one for different occasions.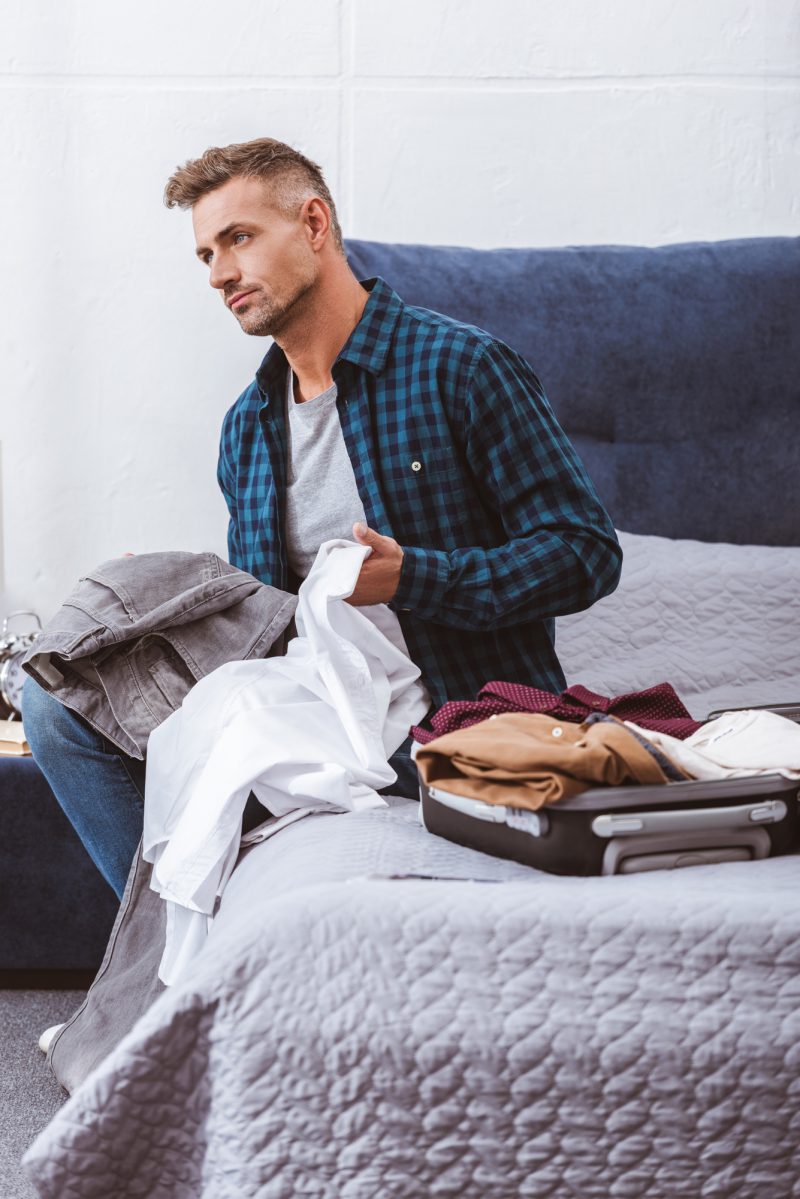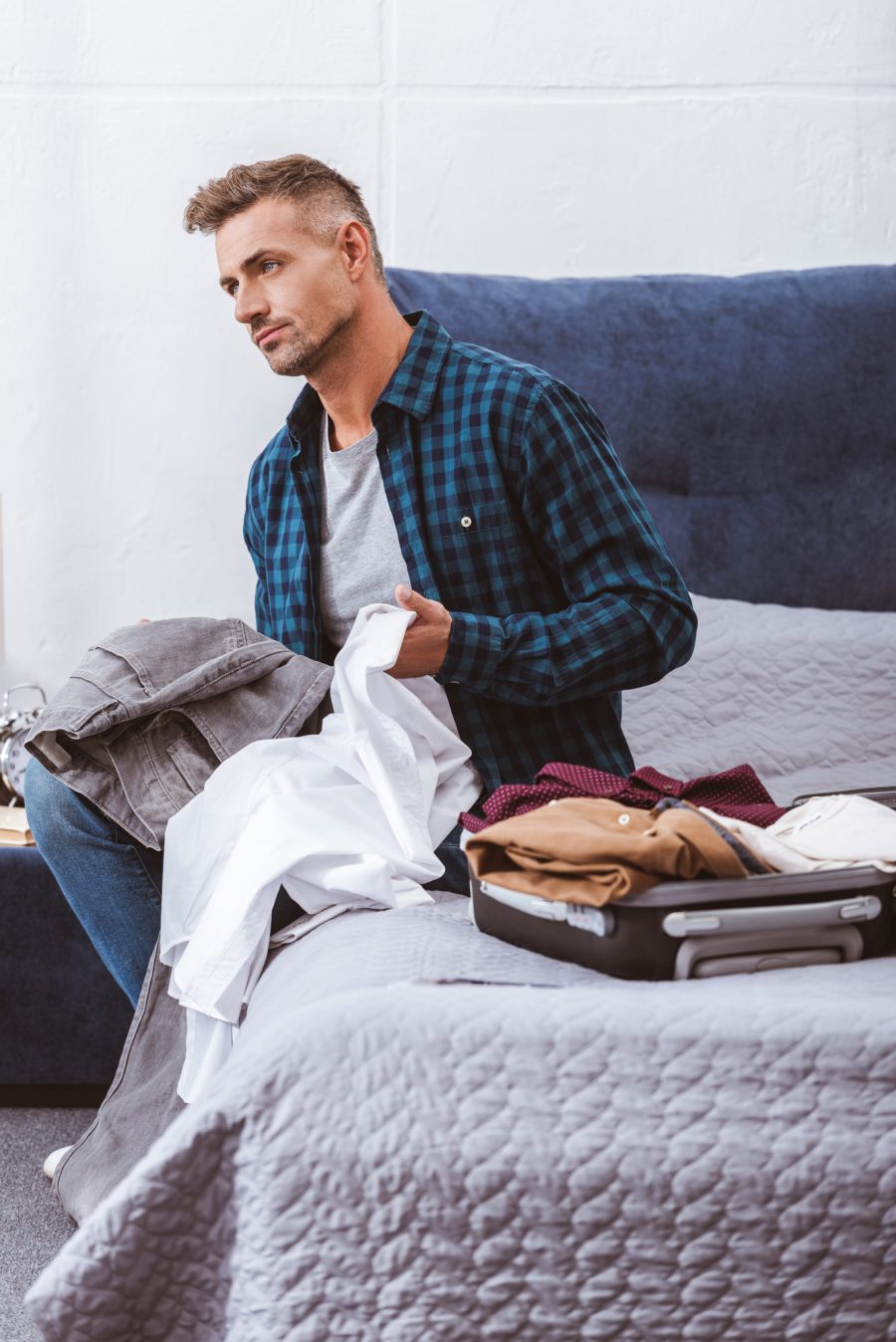 Knitwear
Knitwear is universal clothing that can be matched almost with anything. It's recommended to have one V-neck sweater, which can be worn with both shirts and a turtleneck combined with a pair of jeans. Another good thing to have is a buttoned cardigan, which one can wear with both T-shirts and shirts when going to the office and at the meeting with friends.
Business Suits and Jackets
If you are working in the office, then business suits and jackets are just must-have for you. What's important here is that a business suit should ideally fit the figure and be of either black or blue color. Make sure that you have at least two business suits that you can change any time. A knitted jacket is another nice-to-have item in a man's wardrobe. 
Footwear
It is essential to consider the seasonality of the shoes you are going to purchase. For the winter period, it is worth picking Oxford or Chelsea boots of black or brown colors with a good thickened sole. What is more, you should have classic shoes for a suit in your wardrobe. They can be any style: brogues, oxfords, and even monks.
Accessories
A quality belt is a crucial element of a male wardrobe; this small accessory will make your look accomplished and super stylish. Make sure to have two different belts to choose from – one black made from smooth leather for formal occasions and an everyday model made from the textile of any shade. What's important when wearing a belt is that its color should match the color of the shoes. That is, if you have black shoes on, then the belt should be black as well. 
Do not forget about a tie. We recommend having two of them. The same suit worn with different ties and shirts will look different every time. For winter colds, there should be a pair of suitable gloves, a scarf, and a hat (cap, knitted hat, earflaps). By summer, get sunglasses, a baseball cap, and a light hat. Also, a man must have a high-quality leather wallet and a watch. Buy high quality and well-made items. There is nothing more important for a man than feeling confident, and cheap clothes will hardly make you feel confident.