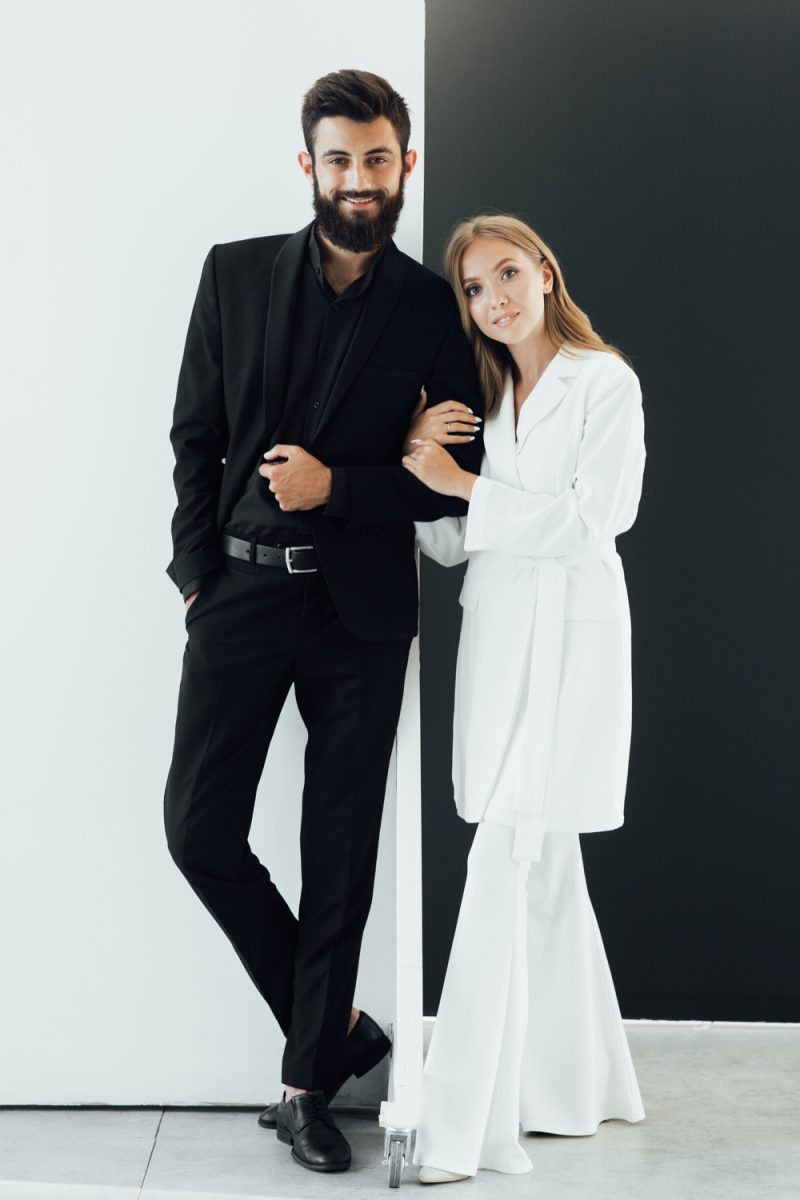 The big event is well underway, and the planning committee is in full swing. The invitations have been sent, the menu has been chosen, and the vows have been penned. Now it's time to discuss wedding fashion.
Wedding planning is already stressful enough. On the wedding day, it's the bride and her bridesmaids that usually turn heads and spend months mulling over their potential choices. However, it is vital to keep in mind the bride is just as interested in seeing a well-dressed groom and groomsmen party on her special day.
Men's wedding clothes might be overwhelming, but it's possible to navigate through this maze. No matter what the dress code is, choose your aesthetic and create your look accordingly. As long as you look stylish, your bride is happy, and the wedding vibe is in sync, you are ready to go. With that in mind, here are a few men's fashion tips for weddings:
Coordinate Colors with the Bridal Party
Groomsmen are expected to wear a suit that complements the bride party's outfits. Coordinating the design allows the entire wedding party to appear cohesive and organized, especially in pictures. If your wife has decided on formal dresses in a lavender shade, you can start thinking about complementary colors.
With limited selections at stores, matching bridesmaid gowns and groomsmen outfits may be tricky. Ties are a great way to match subtly without looking too heavily coordinated. It's simple to personalize your groomsmen's ties to achieve a consistent appearance for your event, no matter what color your girls are wearing. If your bridesmaid gowns are a delicate seafoam color, your gentlemen may wear deeper teal ties.
Coordinating colors with the bridal party serves a dual purpose. First, it gives a unified and coherent look that creates the general vibe of the event. Secondly, it allows the bride and groom to stand out.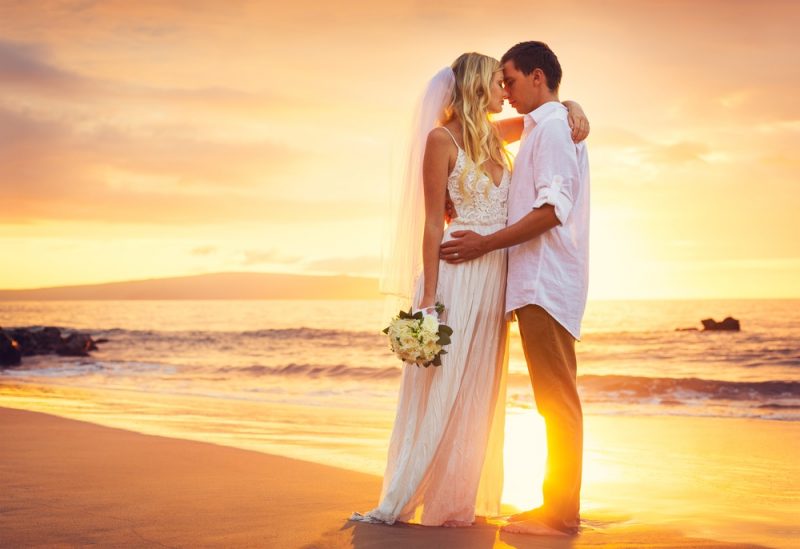 Dress for the Theme
Your attire has to be in sync with whatever vibe you decide to choose for your big day. The general vibe is mainly determined by where you choose to have the event and how formal it will be. Just remember to stay honest with yourself and your style. Here is how you can dress for some of the typical themes that people choose for their weddings:
1. Black Tie Wedding
Choose a basic black tux with a silk peak collar or deep hues of burgundy and midnight blue. Coordination is the key here. Consider your groomsmen's attire as well as your partner's.
2. Beach Wedding
Bring back comfort, which implies loose-fitting slacks and light-weave suits. Think light blue, white, or pink for beach colors, and grey and light charcoal. Choose the no-sock appearance, which will also help with the sand.
3. Vineyard Wedding
Go for a trendy men's suit jacket or blazer–with or without a tie. Add slim chinos to soften the look.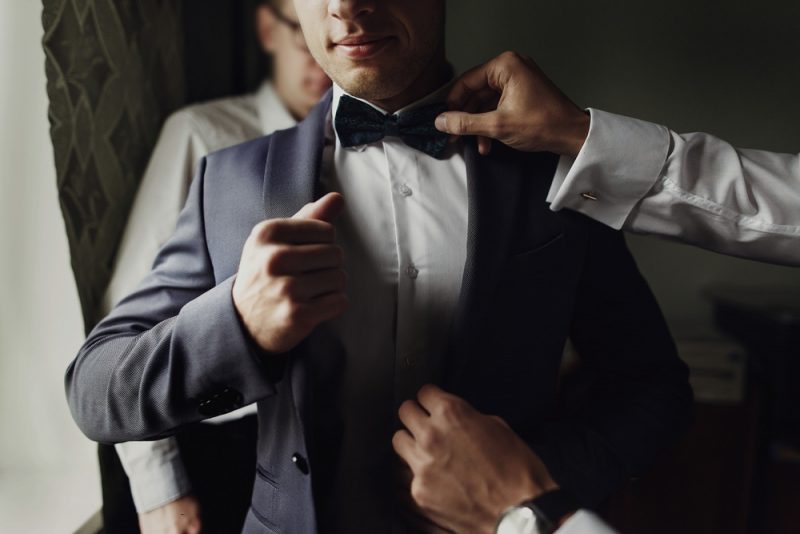 Don't Outshine the Bride
Don't forget—the bridge is the true jewel of the wedding. The golden rule for every wedding is not to outshine the bride. You can look stunning without detracting attention from the bride on her big day.
Accessorize for the Occasion
There are many ways to customize your outfit with accessories. But the ideal approach is to choose smart groom accessories. Groom accessories like the ones below can make or break the style of your wedding outfit, and they shouldn't be neglected. Here are a few accessories to consider:
Ties
Bow ties
Cufflinks
Pocket Squares
Personalized socks
Belts and suspenders
Remember to choose the accessories, pattern, color, and other customizations carefully to align with your theme and bridal party outfits.
Do Not Procrastinate
Even though much attention in a wedding lies on a bride's dress, a groom's outfit should not be ignored. Far too often, groomsmen wait until the last minute to start searching for an outfit that meets their standards. To achieve a style that reflects you, put in time and effort early on.
Get the clothes earlier to save you both money and stress. You can also try it around the home to get used to it. Just make sure you don't ruin the clothing in any way. If you buy new shoes for your wedding, make sure you break them in first.
Pros & Cons of Renting or Owning Your Suit
To rent or buy? Here are a few pros and cons of both options to help you decide better. The pros of renting a suit on your wedding day are:
It's cheaper that allows you to wear a more high-end tux than you would be able to afford otherwise
Easier to coordinate with the groomsmen if you all rent it from the same shop
It often comes inclusive with accessories.
The cons of renting a suit are:
It had already been worn
Will not give the fit as a custom made suit will
You will have to return an essential element of your big day.
Whatever you decide, make sure both you and your bride are on the same page. It's always good to plan everything so your day can go as you want it to. With that said, it's always great to enter a new chapter of your life with some style and comfort. So, make sure that isn't compromised.