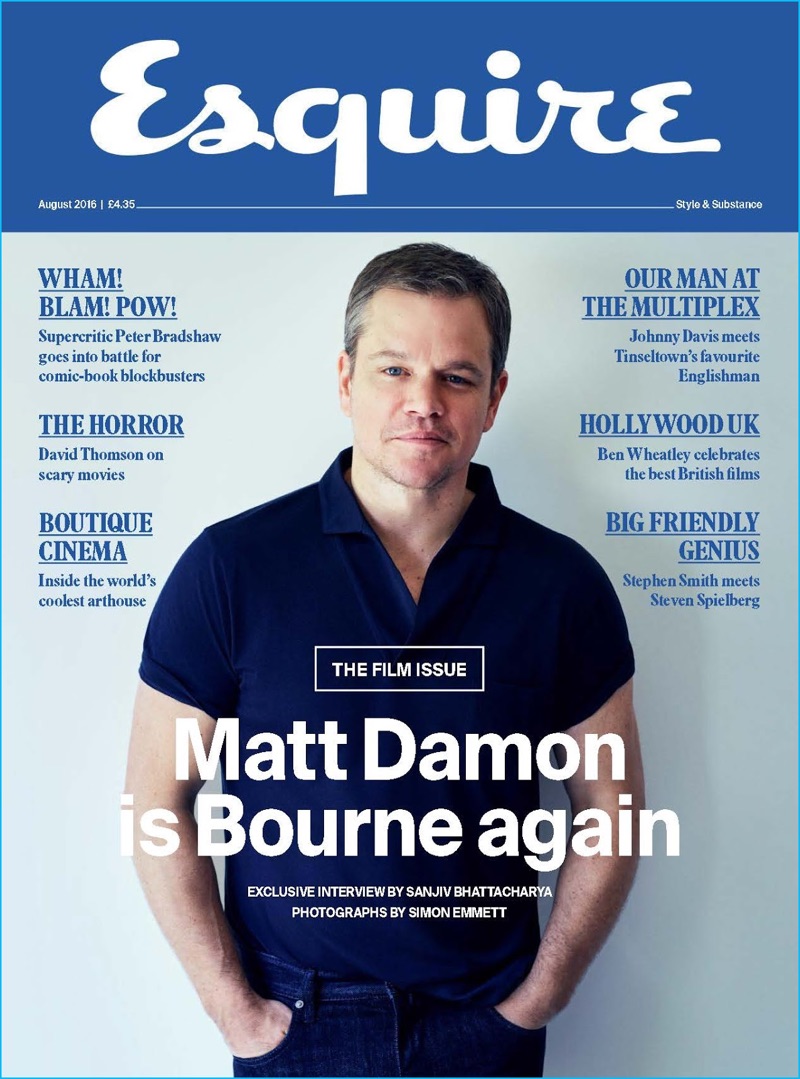 Matt Damon reprises his role as Jason Bourne, returning to the franchise to star in a movie by the name of the title character. Connecting with Esquire UK, Damon covers the magazine's August 2016 issue. The 45-year-old poses for a relaxed series of images, photographed by Simon Emmett with styling by Illaria Urbinati.
Framing Jason Bourne as an American alternative to the British spy, James Bond, Damon explains, "He [Bourne] is much more relatable. Think about it. Bond is from the Sixties so has the values of that time. He's a misogynist, he swills martinis and kills people and cracks jokes about it."
Related: Matt Damon Covers Town & Country, Discusses Philanthropy
Matt Damon Esquire UK Photo Shoot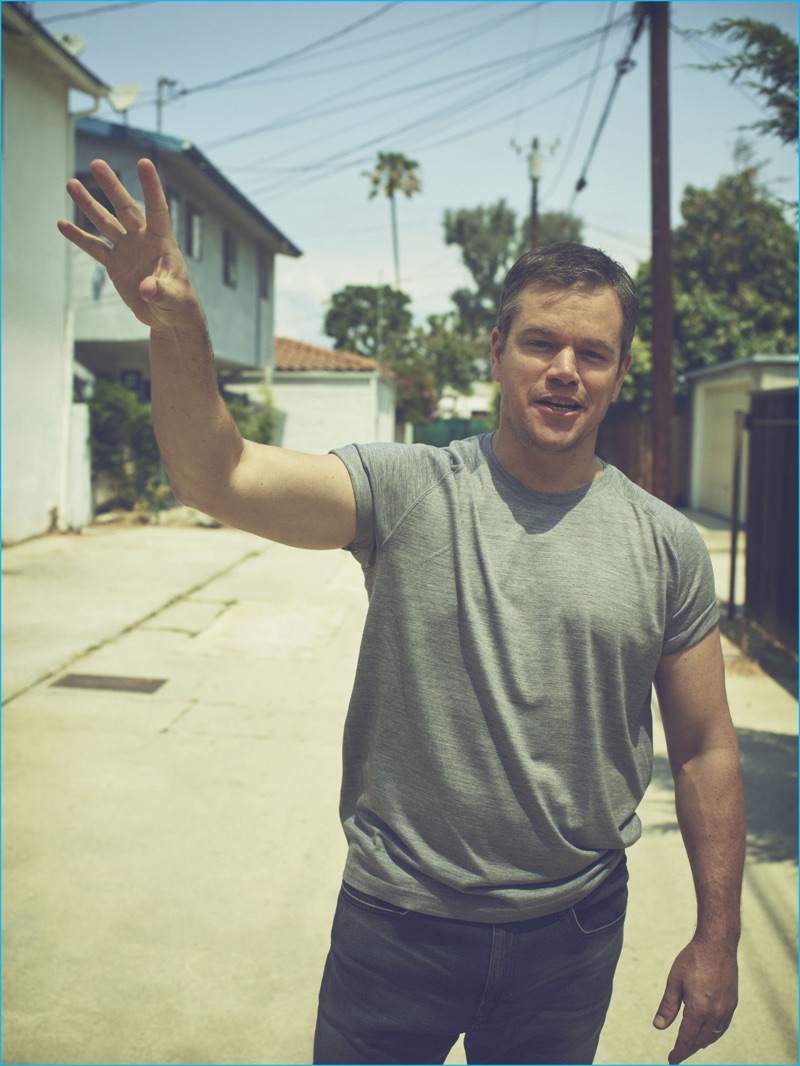 Bringing Bond into a modern context, Damon continues, "It's so anachronistic that a whole comedy franchise, Austin Powers, grew up around the concept, that if we wake up a guy with those values, how ridiculous he looks in our world." Damon counters, "But Jason Bourne is modern. He's an anti-establishment figure, he doesn't trust institutions, he's going up against the system. He has one woman that he loved and when she's gone he doesn't pursue anything else." Read more on Esquire.co.uk.