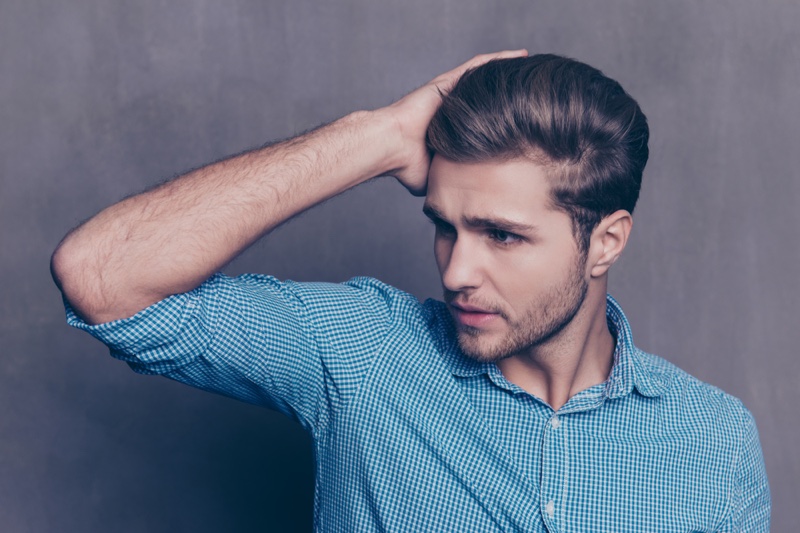 By now, just about everyone is unaware of the benefits laser caps provide for hair health. As time and technology evolve, we have seen even better and more advanced variations. Today, you can choose from a variety of stylish laser caps that not only reactivate your natural hair growth but also look good on you. 
Laser hair caps stand much in contrast with their LED counterparts. They possess higher energy density due to which they can stimulate hair follicles more effectively and intensely. Why laser caps are currently the best hair growth devices is because of the laser-emitting diodes in them. 
With strategic and even placing, the diodes cover your scalp and promote collagen production and blood circulation. With enhanced thickness and growth, you can't help but love the tremendous benefits your hair will reap. 
You can find a variety of models and intensities of laser caps and what could be better than the innovative and convenient at-home treatment?
With that said, here are the best and most stylish laser caps you can choose from: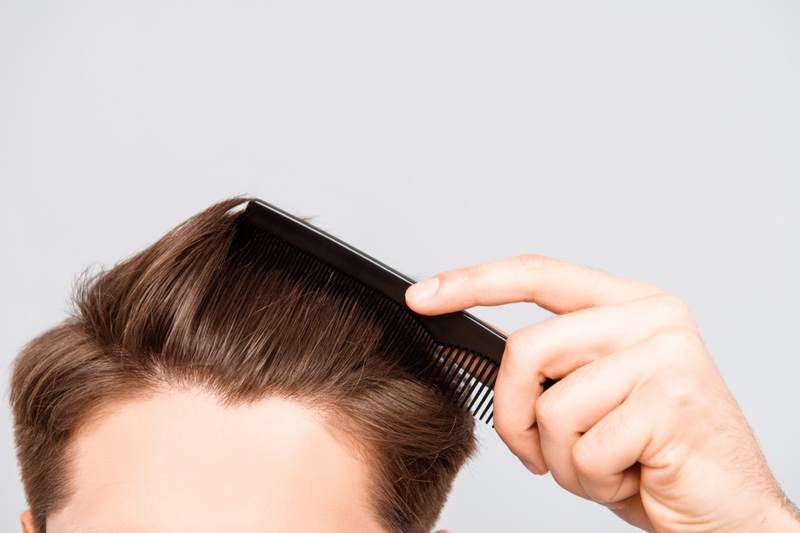 Kiierr's laser hair caps use the Low-Level light therapy to stimulate hair follicles through improved cellular respiration. Governing certification and studies give testimony to the efficacy of this treatment option.
The technology in this product guarantees healthier and thicker hair but you need to be consistent in use. Besides, the unparalleled convenience and safety level of Kiierr laser caps are hard to beat. Where once you could avail this technology only though expensive procedures by physicians, now you can use it right from the comfort of your home.
Kiierr laser caps are time-efficient, budget-friendly and one of the best in the stores.
2. CapillusPro Laser Therapy Cap
From FDA approval to clinically evidence, CapillusPro Laser therapy cap goes a long way to rest your fears and give you remarkable regrowth. The LLLT addresses hereditary hair loss problems in both women and men.
A single treatment takes only as long as six minutes emitting a total energy output of 1,360 megawatts. But in those six minutes. Your scalp gets full coverage and even results without the fear of discomfort of irritation.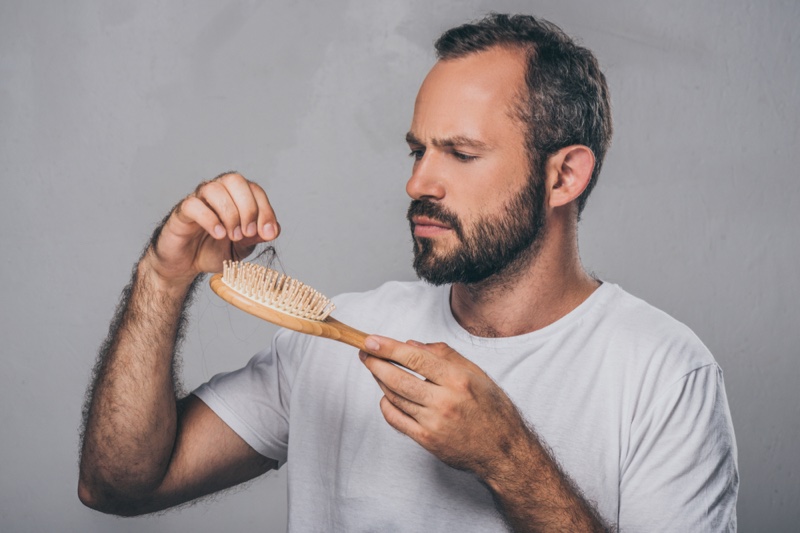 3. HairMax Laser Hair Growth Cap RegrowMD 272
The RegrowMD 272 has a robust structure on the outside but features 272 diodes inside the hat. You can trust maximum scalp coverage with this product, with a powerful output of 1360 megawatts. This energy level is sufficient for triggering your hair follicles just sufficiently, without causing any discomfort, irritation or other side effects. 
You need to use this laser cap thrice a week to experience the best results, for thirty minutes each session. At the end of the four of five months, you will surely note pleasing results. The best part? This laser caps looks like a normal one and could blend smartly with your outfits as you step out of home for leisure. 
4. Theradome PRO Laser Hair Growth Helmet
The design of this product is a cool phototherapy one. You can expect the best results possible with the Theradome PRO Laser Hair growth helmet because of how deeply it penetrates your hair follicles. The enhanced stimulation reactivates your normal hair growth, reduce fallout and stops hair thinning. 
Within six months of consistent use your hair follicles will undoubtedly thicken and strengthen. Hence, whether you're a man or a woman suffering from hereditary hair loss symptoms, a receding hair line or hair thinning, this tremendous hair growth device will surely help you. 
The ergonomic design, soft cushioning and enhanced comfort and the automatic shut-off features make this one of the best products to use at home.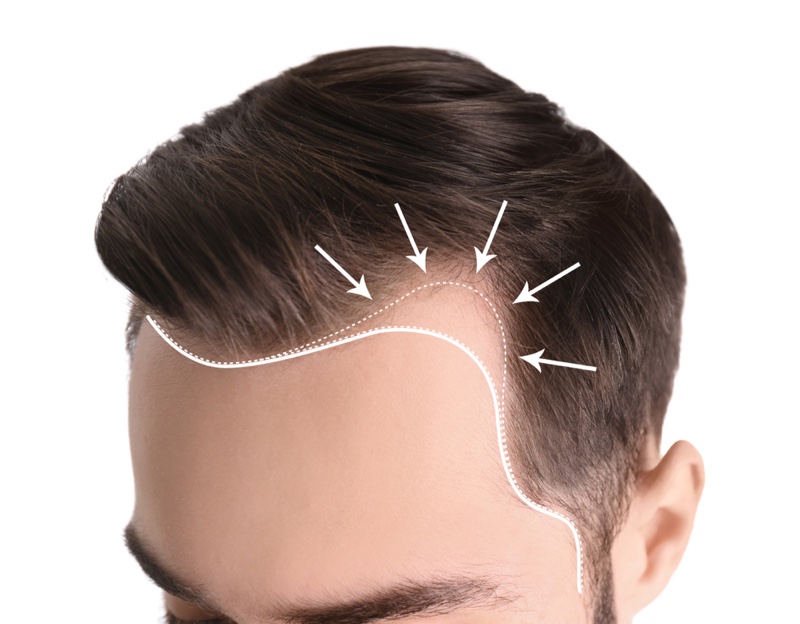 5. iHelmet
The iHelmet laser cap contains 88 diodes inside. The massive coverage means you get maximum scalp coverage and optimum stimulation for your hair follicles. With FDA approval, you can use this laser cap without any fear, conveniently at home. 
This stylish laser cap is the first of its kind because you can connect it to an app on your smartphone too. With this feature, you get to control the functions of the laser cap using your phone. In fact, regardless of whether you have an iOS or an android, you can track your progress and record your treatment on it. 
You can use this battery-operated iHelmet for treating alopecia-related hair thinning along with other treatments too. 
6. iRestore Laser Hair Growth System
This device features a design that specifically aims to improve the thickness and fullness of your hair. Within three to six months of using this product, you will note a significant decrease in hair shedding and thinning. 
This product is extremely comfortable and ideal to use as a home-treatment device. An expert calibration allows it to emit nanometers of red light that targets your scalp directly. The incredible stimulation reactivates your follicles into renewed growth. 
If you've been looking for a successful treatment for your pattern baldness, you can trust this laser helmet with its impressive ergonomic design to do the job.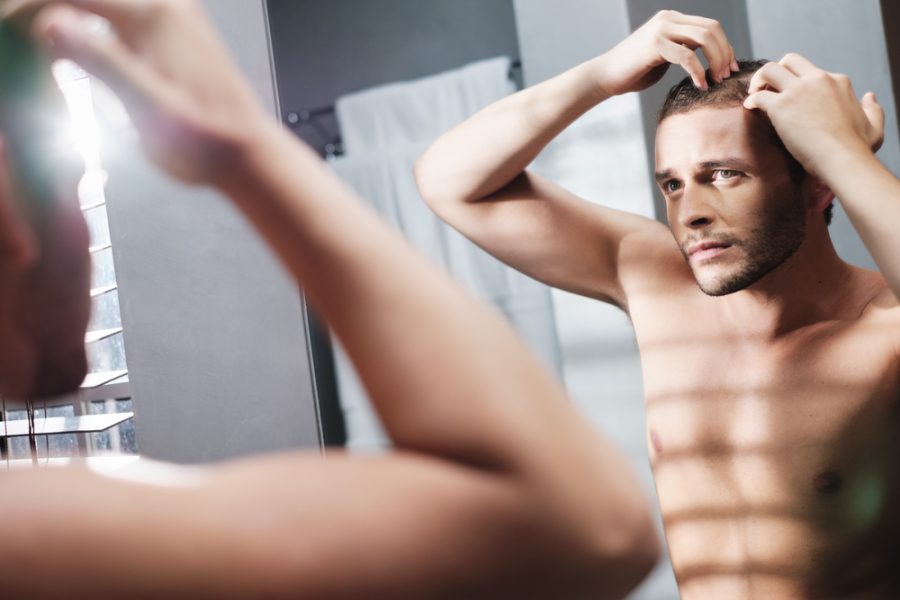 7. Kiierr 148 Laser Cap
You will find 148 diodes inside this cap, with strategic placing to cover your entire scalp efficiently. By using this cap for just thirty minutes thrice a week, you will note pleasing results within five months.
The best features of this cap include a privacy cap and an elastic band to wear over your cap when you have to step out of home with it. Even better is the cooling mechanism built inside the cap so that when you do step out of home with the cap on, it will not get too hot or uncomfortable on your head. 
Final Thoughts
Hair fall is a widespread problem and many men and women start balding even before they turn fifty. No matter how tries to cope, baldness is a stress-causing and confidence-damaging situation. While other treatment options can help too, the most powerful however, are laser caps. 
Laser caps use low level light therapy to stimulate your hair follicles and boost blood circulation. With consistent and proper use, you can say goodbye to your hair loss problems in just a couple of months.