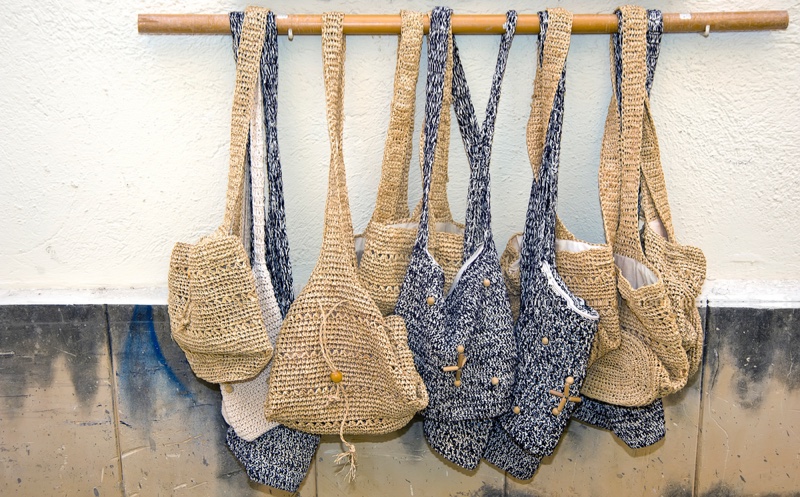 Are you someone who doesn't need an occasion to give a thoughtful gift to somebody that you care about? Maybe you love to entertain and just can't throw a get-together without having some sort of party favor to share with your guests. As spring settles in, so does a feeling of friendship and companionship that many of us were missing as we spent our winters huddled indoors and avoiding the cold.
It's easier than ever to find patterns online and you can even buy your favourite specialty yarn from online stores, too. Intrigued? Then just follow this link and start browsing the absolutely huge collection of yarn to choose from on one of the most reliable and educational online yarn shops on the web.
It's time to visit friends and family and enjoy the nice spring weather together. For those who don't like to arrive to the family function or girl's night empty-handed, here's are just two knittable springtime projects that you can easily make and give as gifts to friends and family.
Reusable Knit Shopping Bag
Earth Day may have already passed but that doesn't mean that we have to stop focusing on taking care of the environment by reducing our waste. These days, living waste free is a goal that many of us aspire to achieve, though it takes a good amount of work and a brief adjustment period before we can truly make the most of shopping with only reusable items.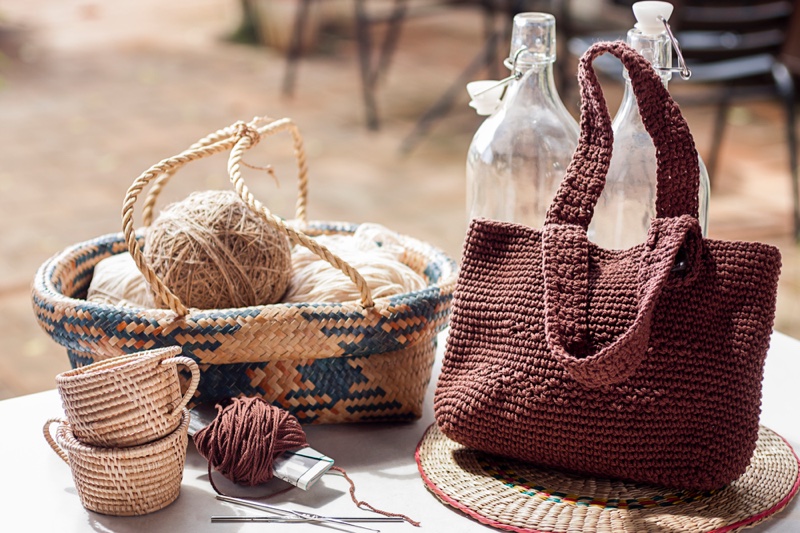 One lovely springtime gift to give to someone at this time of year is a knitted, reusable shopping bag. You can really make any form of knitted tote, though if you want the gift receiver to be able to use the knitted bag for groceries, you should use a cotton yarn from Mary Maxim or a cotton blend.
When making a reusable grocery bag, avoid the temptation to add embellishments like beads or adornments. The purpose of the bag is to be as durable as possible, stylish, and reusable. Keep it simple and elegant to ensure that this is a gift made to last. For the young adults in your life who might be going off to college, you can be extra thoughtful and create a few of these and gift them all at once as a going away/dorm-warming present.
Petite Purse
If you know a jetsetter in your life and you want to make them a thoughtful yet stylish gift? It seems like every visit to the airport comes with the same confusion about where you put your passport, which pocket has your phone in it, and eternal frustration about your wallet always being out of reach when you need it.
For the traveler in your life, you can knit a small handbag that's designed to carry just the essentials. This purse is the perfect size for holding a passport, phone, wallet, and itinerary. You can make it in one solid color, mix and match, or use an ombre yarn option for an extra funky look. With a thin and simple cable to take this craft from pouch to purse, you can be sure that you're making something that looks good and will be useful, too.