My name is Julia Nikitina, and I have been working as a personal and fashion stylist since 2015 in Warsaw, Poland.  I have completed training in Russia, Poland, and England, and I also have a blog about style and fashion, where I share my thoughts, some useful tips, and tricks and overview the latest trends. Today I'd like to discuss four fears that stop women from turning to a stylist for help or that they experience before a meeting with a stylist. I want to dispel those fears and show you that there is nothing to be afraid of. 
Imagine that there is a meeting that you volunteered to go to, but the closer it got, the more afraid and anxious you grew. The anticipation and excitement gradually turn into nervousness and terror. On the day before or just a few hours before the meeting, there is a ping-pong match happening in your mind: "It's a terrible idea!" –  "No, I need to go!" – "What if this is a mistake?" – " It's going to change my life," and so on. We've all been there. 
What I had never expected is the same emotional stress to be awoken in one of my clients before our meeting. She texted me: 
"I am very happy, but to be honest,  I am a bit afraid of tomorrow's meeting." 
It took me by surprise. Afraid? Of What? Was she afraid of me? Her anxiety abashed and confused me. It was the first time when a client confessed to me that she was worried, and I didn't know what to make out of it.  I have heard about clients being anxious before meetings from a colleague of mine, but I hadn't come face to face with it until this message. What my colleague also revealed to me was that the fears stopped many women from turning to a stylist for help. 
Upon this discovery, I asked my colleague: "What are all of these women afraid of?" The answer was rather simple.  People are afraid of letting a stranger into their personal space. They are so scared of being judged and criticized. On top of that, they are fearful of changes – changes that they are not ready for any changes that they are not willing to make. Yes, even if a person decided to hire a stylist, it doesn't always mean that you are psychologically ready for a change. Last but not least, people have all sorts of expectations and ideas. They don't know whether they are going to like the stylist they are meeting with for the first time. What if they don't?
Are these fears justified? Yes and no.
Yes, because every time we decide to change something in our lives, we always take a little risk.  We never know what the result is going to be. Something might go wrong along the way. Our hopes and expectation may not pan out. We might get an entirely different outcome than we had expected. However, despite the obscurity and uncertainty, we must try and change whatever we want to change. We must take risks and move forward; otherwise, we will never develop. We must face our fears and do things in spite of them. 
No, because every expert, with whom you decide to work with, should be – first and foremost – an adviser and a helper. The main goal of any expert you hire is to solve your problems with their knowledge and experience. The expert should neither judge, nor criticize you, but only explain and argue. Otherwise, he or she is unprofessional and unethical.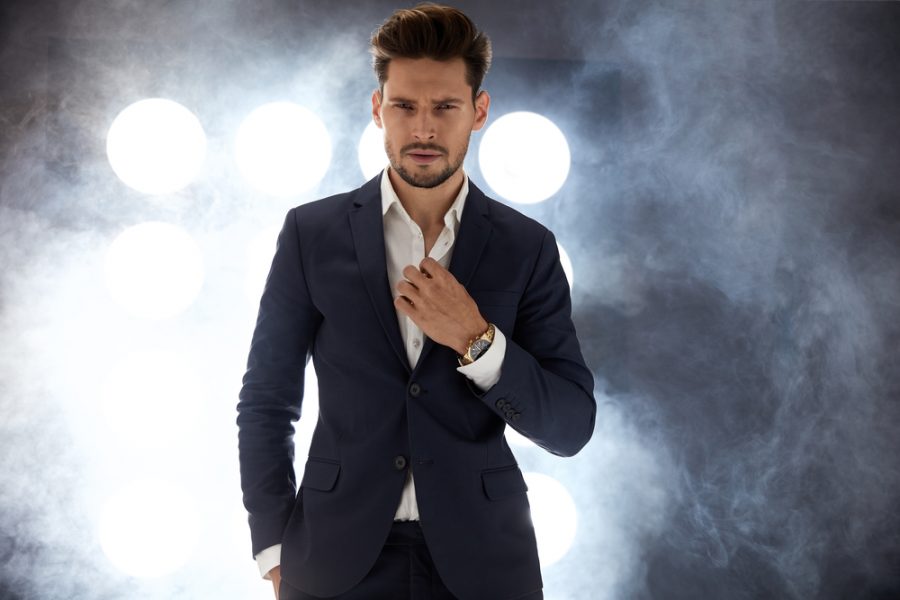 So, what exactly are you afraid of before a meeting with a stylist? 
1. I'm afraid that the stylist will tell me everything is wrong.
The concept of a "wrong look" does not exist. First of all, nowadays people can look whatever they want and dress however they like. They have a right to do so. Secondly,  there are only two things – two questions – that matter: "who you are as a person?" and "how you want to be perceived?" Answer these two questions honestly and think about whether your clothes match your personality. Can you make the desired impression on people while wearing the clothes that you currently own? Do people who you meet for the first time see you the way you want to be seen? If your current style is mismatched with your personality and doesn't allow you to make the desired impression, then you need the help of a stylist.  
 My goal is to show you the right path, help you find the right clothes, and build the right wardrobe so that you could achieve the effect you dream about. My goal is to make you acquainted with nuances of your image and with the basics of creating a picture, because as I always tell my clients – the devil is in the details.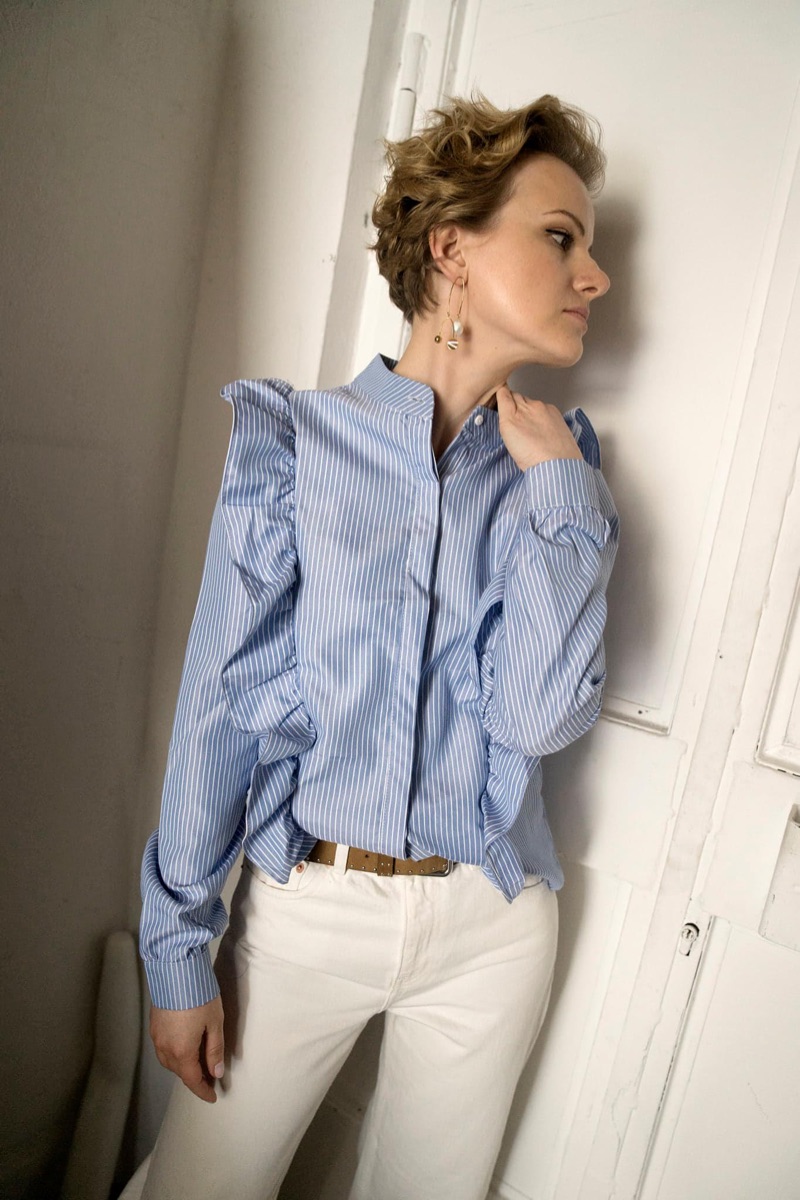 2. I'm afraid that the stylist will throw away all my clothes.
I throw away clothes neither mine nor my clients'. I understand that creating a style takes time and in the meantime, you have to wear something. You have to gradually introduce changes into your wardrobe because the ultimate wardrobe of your dream includes clothes for different seasons. The base of it mustn't be trend-based. On the contrary, a great wardrobe is created with clothes that you can wear for years, which is why it is a gradual process. Besides, it is physically impossible to throw ALL your clothes away at once. 
On the other hand, I can honestly say that when I work with my clients, we start from scratch. We buy new sets of clothes and create a new base for your wardrobe, replacing old, unattractive garments with it. Once you have your new outfits, you can throw away what you don't want to wear anymore, or you can give those piece of clothes away to those who need it more than you do. After all, what does not suit you anymore might be a life-saver for someone else.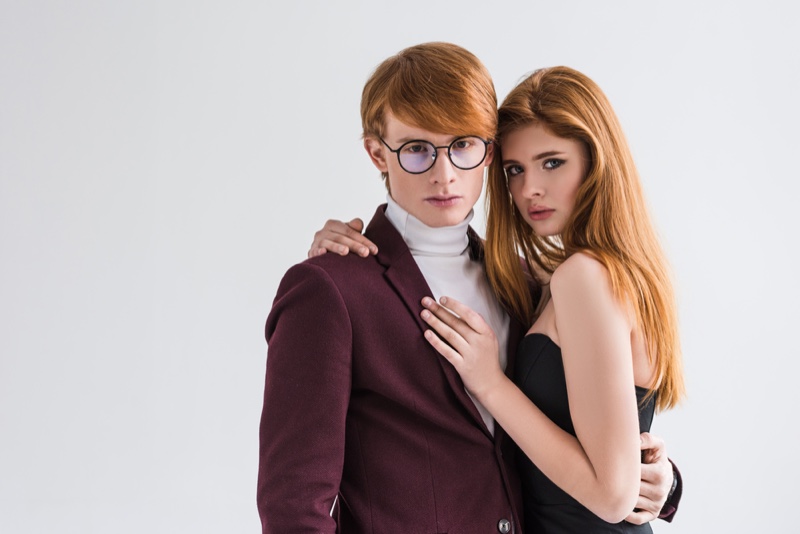 3. I'm afraid that the stylist will change me. I want to be myself.
In reality, working with a stylist is very different from what you see on TV. Their main goal is to entertain the audience, while the primary purpose of a personal stylist is not an extreme metamorphosis. A personal stylist will help you to create an image that will be consistent with your personality, your character, and at the same time, it will be suitable for your lifestyle. A personal stylist should always take into account your job and your social circles. 
There are going to change. However, you will remain yourself.  A great, professional stylist will never force you to alter your personality. It's quite the opposite. Any personal stylist strives to hear from their clients: "That's what I always wanted to look like!" It is an indicator of fruitful cooperation. 
I always discuss the speed of changes with all of my clients and allow them to set the limits. There is no size fits all. Some clients are more open to experiments, while others need some time to adjust and accept the changes. It is a client who decides whether he or she feels comfortable in a new style, or he or she is not ready for it yet.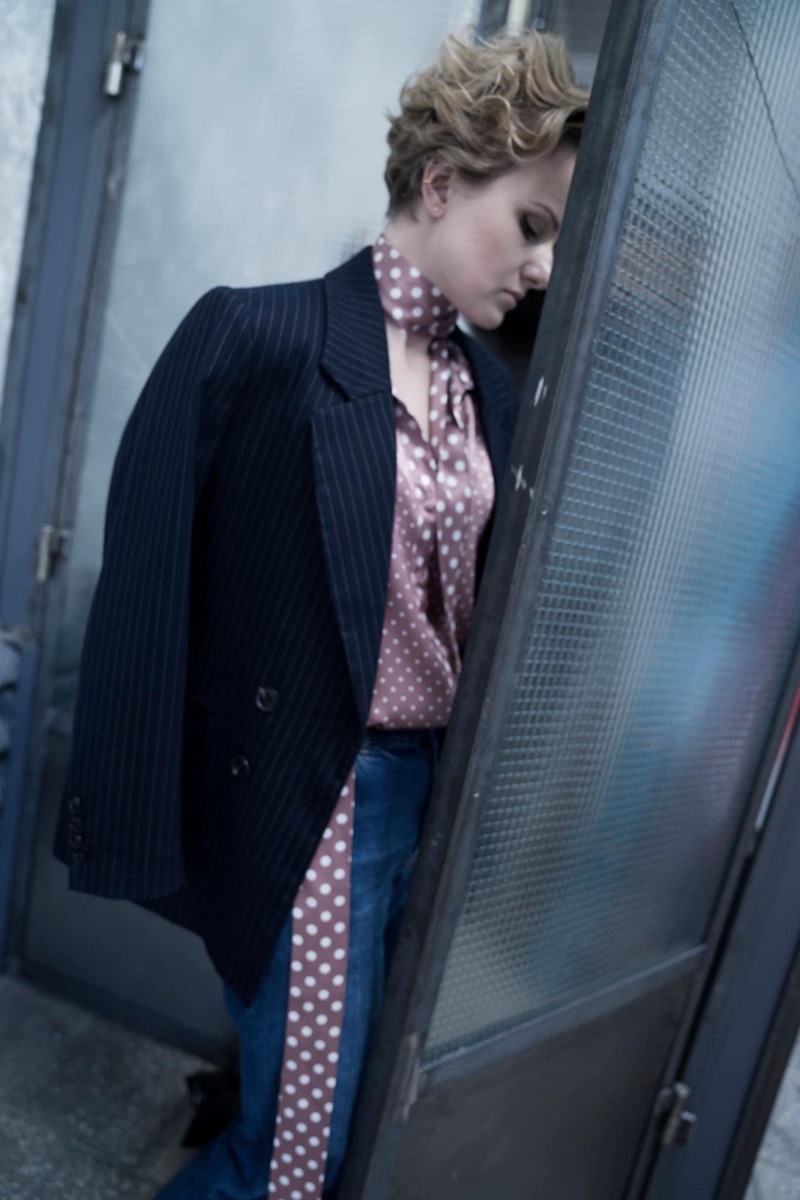 4. I'm afraid I won't like the stylist.
A stylist is an expert much like a hairdresser, a beautician, a dietician, or a psychologist. Every person has a vision and an individual approach to work. You can and should look for someone who is right for you and who is going to understand you correctly. For instance, if you don't like your hairdresser, you will try another one next time you need a haircut, won't you? It is the same here. 
I think you have to be on the same page with your stylist because 100% trust is essential. You should be ready to share your thoughts and experiences honestly. The better a stylist understands you and your goals; the more successful the result of their work will be. Before you meet up with a stylist, you should check their website and social media: go to their Facebook page, check their Instagram. These days many platforms allow you to get to know a person on a fundamental level before you meet them face to face. You can check the stylist's portfolio and blog to see what they think and what they value. All of the above will help you to determine whether the stylist is a good match.  If in your little investigation, you realize that this person is not right for you, then cancel the meeting and look for someone else. It is entirely reasonable and understandable. 
I hope that this post helped to dispel your fears and concerns to at least some degree. It is human to be afraid. But remember that fear is never going to disappear. It is only going to stop you from taking risks and making the necessary changes. You don't have to let it drive your car along the road of life. If you've always wanted to hire a stylist, now is the time to do it.