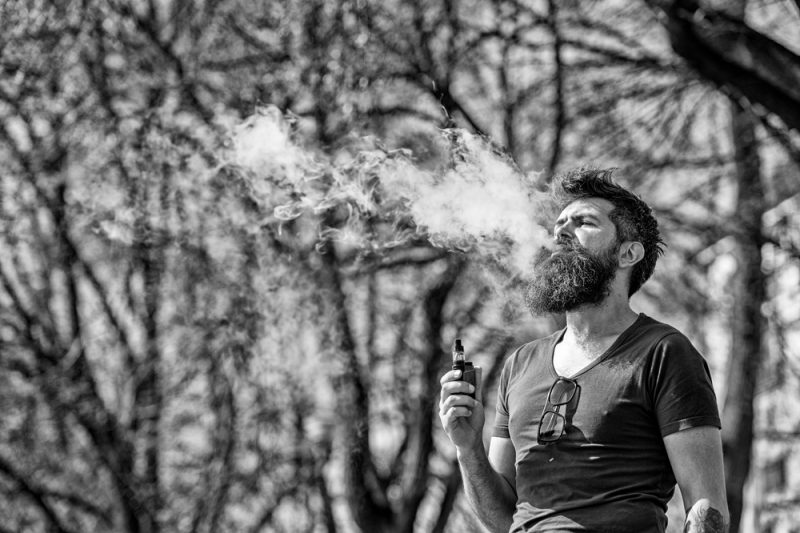 While other nicotine replacement products are just that, vaping has started its own life and has evolved into a sort of hobby and even lifestyle. The devices are available in a bewildering number of designs and sizes. There are entire shops that sell vaping equipment, liquids, and accessories. There are even special cafes, so-called "vaporiums" that cater to those who don't like the ban for vaping in public places.
In the last few years, the vape maintains the status of a style accessory. What does it have to do with fashion? Let's explore this issue.
1. Modern is always in fashion.
Electronic cigarettes flooded the global market in 2006. But the peak of popularity was attained in 2016 when the variety of devices allowed attracting millions of customers. Cig-a-likes (or minis), pen-style vaporizers, and stylish small vape mods became so widespread that the levels of smoking started going down.
Most of the consumers are millennials. And we know that millennials are into electronic devices. The more interested in the new technologies a person is, the more high-tech and fashionable gadgets they choose. The vape is one of those modern and desirable gadgets.
Even more mature people find vaping enjoyable. We can see many 40-somethings using vaporizers instead of the traditional cigarettes they are sick and tired of.
2. Making a statement with a luxury-looking item.
Understandably, that the main aim of an e-cig is to provide a quality vapor and ensure a satisfying overall vaping experience, that's why developers stuff devices with various features, like the most advanced OLED display or a long-lasting battery.
But the focus is also made on the exterior. Stylish designs ensure that devices not only have a great performance but a refined look, too.
Some vaping devices look truly posh. They can be used to underline your individuality. Someone who values elegance will rather choose a rose-gold diamond-shape vape pen. And someone with a thirst for art will buy a small vape mod with a catchy illustration on its body.
A noble material, such as manu-marble or stabilized wood, will add points to your status. And it's a huge bonus that the cost of those vapes can be surprisingly low.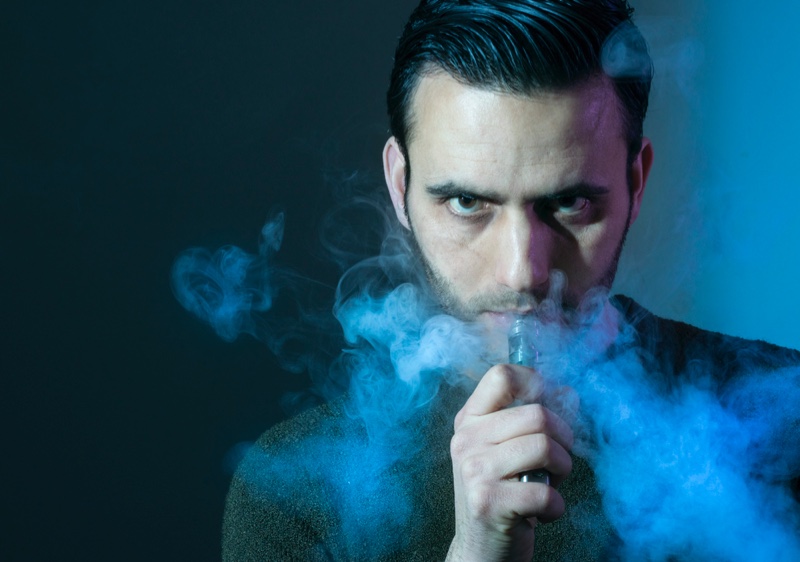 3. A matching vape as a final touch to your outfit.
Fashionistas know that though clothing makes up the biggest part of an outfit, accessories are of no less importance. Indeed, clothing and accessories have equal roles. They work together to create an ensemble that expresses an individual's style and personality.
You can incorporate vaporizers in your outfits depending on your personal preferences. Some vapers have multiple devices, each one for a certain type of outfit.
Do you like monochrome looks? Many vape models are available in two, three, and more colors. They can be painted in any possible color – starting from black or white and silver or gold, and ending with purple or neon green that are in trend now.
Some vapes are far more compact than a pack of cigarettes. A small vape easily fits into a lady's clutch or a pocket of a man's jacket.
4. A vaper or a cloud-chaser?
There's such a thing as competitive vaping. It's called cloud-chasing. Participants use their vape mods to blow out large clouds of vapor in an artistic way. Those who compete are known as professional vapers or cloud-chasers.
Check it out. This is not an ordinary circle blown by tobacco smokers. To master the tricks, cloud-chasers need sub-ohm devices made specifically for blowing large plumes of vapor.
Sometimes, cloud-chasers use nicotine-free e-liquids. This shows that vaping is not simply a substitute for traditional smoking. Instead of using electronic smoking devices for the delivery of nicotine, people use them to go in for an activity that is often called a vaping sport.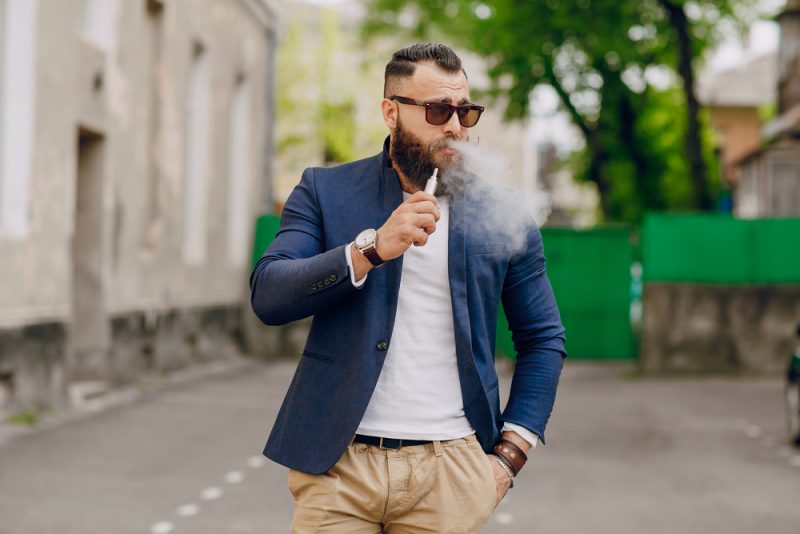 5. A vape culture was born.
How can we identify vapers aside from the fact of using a vape device? As members of any other community, they have their own slang words. What do you think the following terms mean – Ghost Draw, French Drag, Bowtie Split, and Shark Bends? These are the names of the vape tricks.
Wearing vape clothing is also a distinctive feature. Some vapers like to demonstrate their lifestyle or hobbies through the way they dress.
The vape look can be characterized as a streetwear style, which has been trendy for several seasons lately. T-shirts, hoodies and baseball caps are common items. Usually, they have some statement like "All I do is vape" or "Vapor King," a funny picture accompanied by some comment, or a vape brand logo.
Aside from clothing, e-cig users can have mugs, key chains, and stickers that can tell us about their pro-vaping attitude.
6. Healthy habits are in trend.
I remember the time when celebrities often became anorexic and were caught driving drunk or under the high. Nowadays, photos in the media show us how they work out or eat healthy food or use CBD. If you are interested in exploring CBD be sure to check out these cbdMD coupon codes. And you'd rather see someone with a mini vape mod rather than with a tobacco cigarette.
The world is caught up by the healthy habits and those who lead a healthy lifestyle. Fitness and healthy eating have brought some people millions of subscribers on Instagram. We are probably more health-conscious than ever.  
Since numerous studies shown that vapor is much cleaner than smoke, it's no wonder that so many smokers have switched to this new phenomenon.
7. Celebrities also vape.
A good number of celebs have switched to vaping. Leonardo DiCaprio, Katherine Heigl, Katy Perry, and Sienna Miller don't hesitate to use their e-cigs during different award ceremonies.
You may think that it's just marketing and they are paid for using them publicly. But they are caught vaping in daily life by paparazzi. Their list is quite long.  Johnny Depp, Tom Hardy, Drake, Lady Gaga, just to name a few. It seems that famous actors and artists use trendy electronic devices as a smoking cessation tool.
Whatever the reason is, people are prone to copy the habits of influencers. If stars do something, it is considered a thing of fashion.