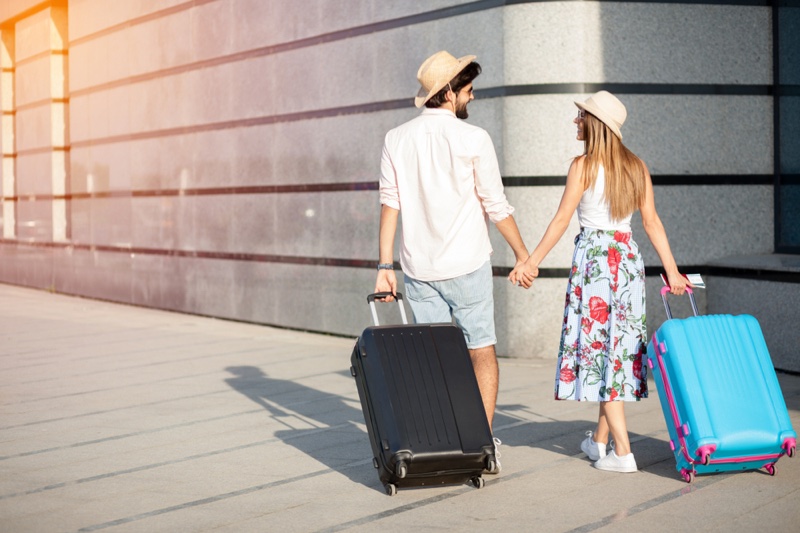 Here's a modern conundrum: how do you pack light on your next trip and still ensure that you have a full, functioning, and fabulous wardrobe?
Not every trip is a "suitcase trip," and you won't have the luxury of throwing every single item in your closet into a bag. Some trips—weekend getaways, weddings, road trips, and festival trips—are a one-bag affair, so it pays to know how to pack light while remaining fashionable. And with checked baggage fees getting ever more exorbitant ($40 for a single suitcase, really?), learning to pack light has become doubly important.
Thankfully, there is a way to keep your wardrobe tight without sacrificing style. In this post, let's look at how you can travel light on your next trip while remaining every bit as stylish as the woman lugging three suitcases behind her.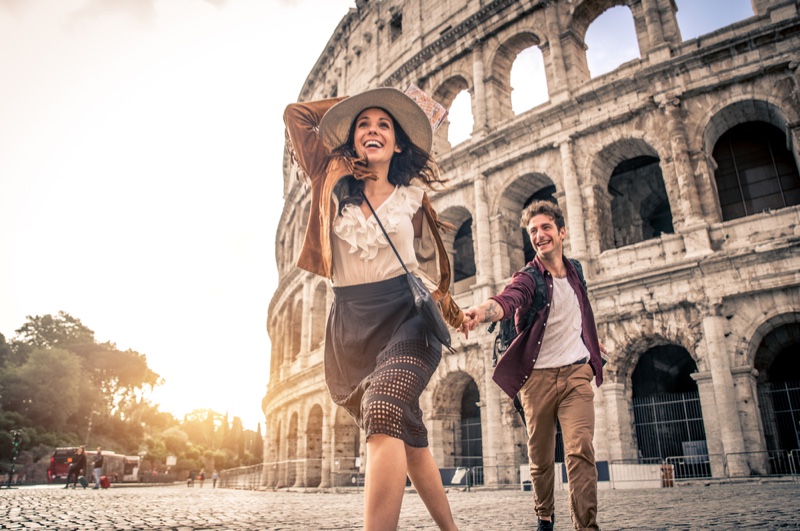 If you're aiming to look your best without the dreaded arm ache while traveling light, don't worry! With all the places and activities you'll likely be visiting on your next trip, whether for work or pleasure, there are ways to avoid lugging around everything in tow.
If a day trip—or perhaps even the Vatican—is on the agenda, utilities such as lockers Vatican can make dropping off bags quick and painless so that exploring continues with comfort instead.
Choose a Simple Color Palette
Simplifying your color combos goes a long way toward cutting down your packing. Choose a tri-color palette that works for you, and stick to those colors. Don't pack an item if it doesn't at least go with two other items you're packing.
Think of it like a mobile capsule wardrobe. You're choosing garments that can be swapped and replaced with one another to create different, complimentary looks. Unfortunately, you'll be leaving that statement scarf or those purple paisley leggings at home—but you'll survive!
Find Merino Wool Clothing
Merino wool has long been a hack for travelers in the know. Because merino wool fabric is breathable and anti-microbial, garments made from the wonder-material stay fresh much longer. That means you can pack two merino wool shirts, and they will last you—gasp—an entire week, maybe more.
Whereas before, it was only possible to find the fabric in hiking and exercise wear, nowadays you can find sophisticated, simple travel clothes for women made from merino wool. As a cherry on top, merino wool (unlike other types of wool) is incredibly soft, so you'll never feel itchy or uncomfortable.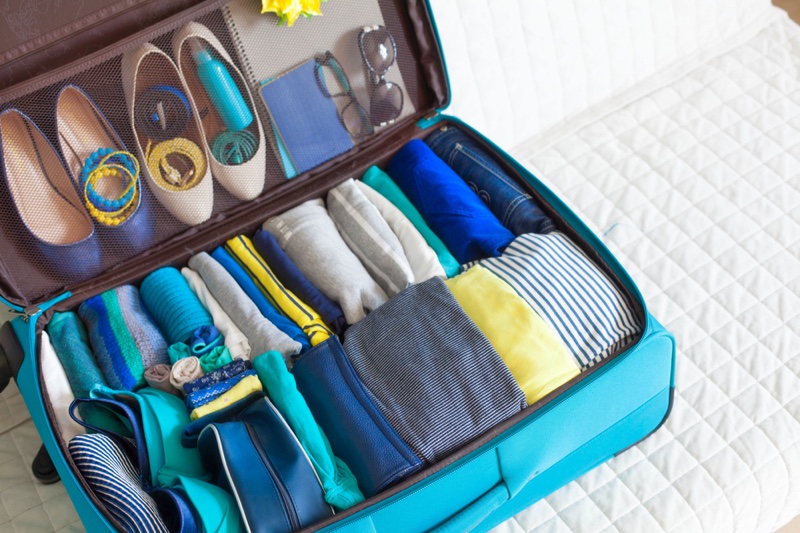 Narrow Your Shoes Down
Where many people get into trouble is "packing for options". This is pretty much code for "throw every pair of shoes you own in a suitcase just in case". You know you're not going to wear every single pair, so why bother packing them?
Narrow your shoes down to one or two pairs, ideally ones that balance functionality and aesthetics. Narrow your shoes down to a simple, elegant pair of black flats or boots – you'll thank yourself later for showing restraint.
Roll Your Clothing
This is a classic tip for packing light. Instead of folding and stacking your clothes, decrease the surface area by giving them a tight roll. For shirts, fold them in thirds lengthwise and then roll them tightly from the bottom. For pants, simply fold them in half and do the same. You'll find that you can pack a lot more if you simply take the time to make every garment as compact as possible.
You don't need to drag a gigantic suitcase around just to look good on your trip. With a simple carry-on or backpack, and the above tips, you can enjoy a lightweight trip that doesn't skimp on style.