Usually, back pain can happen due to many reasons, but the wrong kind of shoes can make the situation critical for you. You would want to have a pair of shoes that make you feel comfortable and provide support to not only your feet but also your whole body. You have to buy the shoes for you, which naturally give support to the arch of your feet. Moreover, shoes with shock absorbers are also well in protecting your feet. 
The following mentioned are the best shoes for back pain control:
Shoes that are good in providing motion control to your feet and your body are well in offering protection from back pain. Such shoes can aid the pain in bringing regulation and normality to your feet movements. Running shoes are perfect for providing motion control to your body. 

Shoes that allow the middle part of your feet to hit the ground and provide rest to the heels are useful in relieving your backache. Minimal shoes are the perfect shoes to give comfort to heels

Shoes that prevent abnormal back movements are also helpful in preventing back pains of all kinds. 

Graphite and plastic shoes also provide excellent support to the feet and prevent back unusual back motions.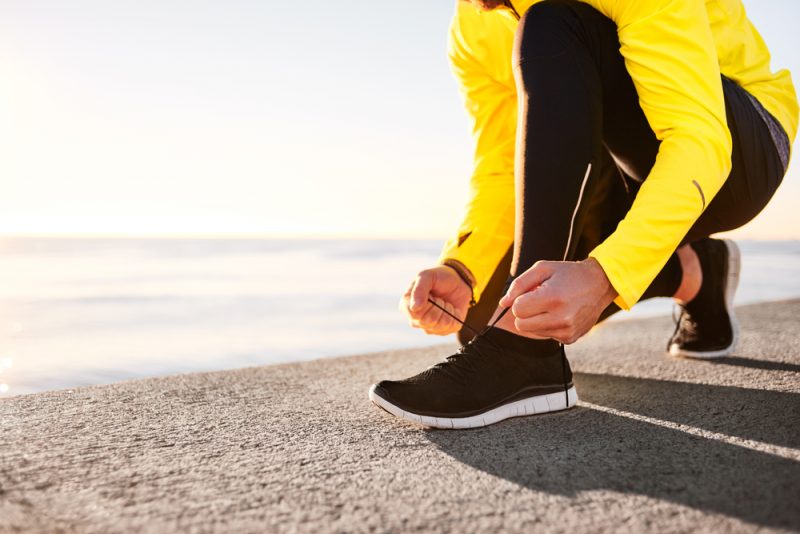 How to select the right shoes?
The following mentioned are the tips for selecting the right shoes for preventing back pain:
Know the shape of your foot arch
The first thing for you to do is to find the shape of your foot arch. There are three shapes, normal, high, and flat. The wet test is the best way to find out the shape of your arch. Step in the pan of water and then step on a piece of paper. Observe the arch shape and then decide your feet shape. 
Running shoes
Walking or running shoes are the best for people who suffer from backaches. Running shoes have cushioning features in them, which provide comfort to the whole foot. Walking shoes in a similar way are more flexible in generating right motion movements while keeping the feet protected. Snug heeled walking shoes are better because they provide support to the heels, and this support prevents back pains. They have soft insole, which offers comfortable contour for the feet. Finally, walking shoes keep your feet movements free. 
Moreover, running shoes have better motion control, and they are recommended for people with overpronates feet shape. Cushioning running shoes are better for people who feel supinate in feet movements. 
All these tips help regulate your feet movement and improve the feet articulation. Moreover, people suffering from back pains are sure to get rid of the pain if they get shoes based on the tips as mentioned earlier. Frequently orthotics prescribe specific types of shoes for back pains, and they prove to be helpful, but in the case where such shoes are not beneficial, the best way is to buy a pair of shoes for your feet shape.