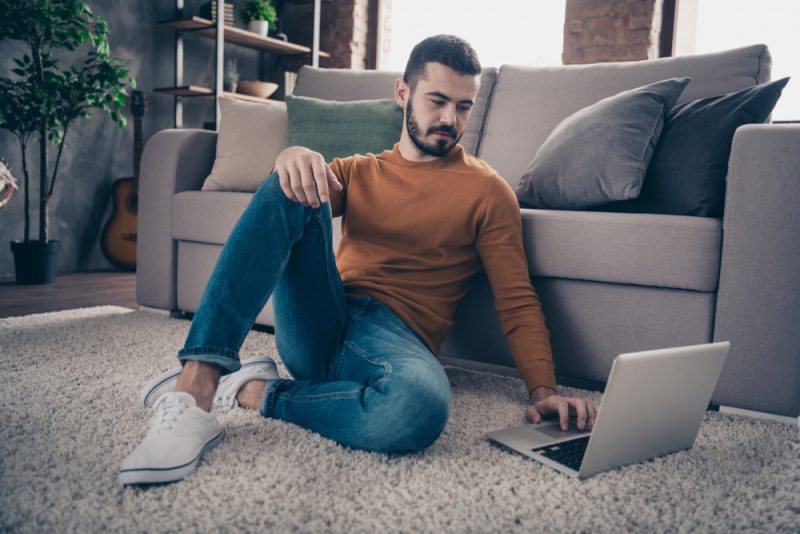 If you are one of the millions of people working from home right now during this unprecedented COVID-19 crisis, then it's fair to assume that you have experienced a few video calls so far! As everyone's routines are different than usual, many office employees have been adapting to working from the comfort of their own homes. 
While it might be tempting to sit in your pajamas all day, it's not a great look to have when you are having work calls with colleagues, clients, and your boss. With apps like Zoom and Skype suddenly becoming the focal point of all business meetings, you need to put your best foot still forward and keep up appearances, even if there are multiple blankets and biscuits just out of shot! Whether you're on the first call of the week or the last one, here are just some quick tips for having a great impression on your video calls. 
Dress for a Smart Casual Office Day
The work from home while still being a professional combination can be an awkward one to navigate. You want to look your best, but you also don't want to look too formal at home too. It's therefore recommended to avoid dressing too formally, and your outfit might seem over the top. Instead, why not opt for a more smart-casual look? A good old-fashioned smart casual look of a sensible shirt is the best bet, perhaps with a cardigan to replace a suit jacket. From jumpers to shirts, some of the most popular luxury brands with millennials include Calvin Klein, Ted Baker, Rolex, and Ralph Lauren.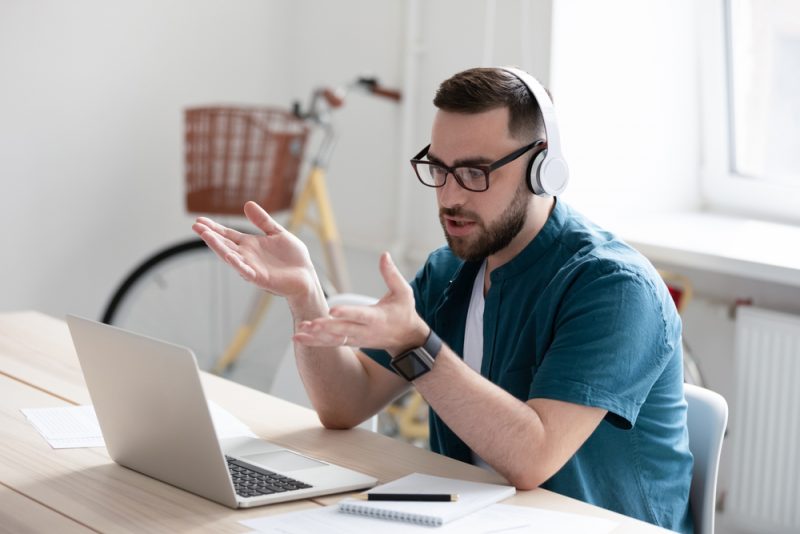 Style Up Any Look with Some Stylish Accessories
As well as your clothing, it might also be worth considering accessories to go with your outfit too. Think about the kinds of accessories that you are going to be wearing because, in reality, a lot of you might be seen in a video call, especially if you are conducting a presentation. Having a stylish luxury wristwatch, rings, or a smart tie and cufflinks, are just some stylish accessories that can help add the finishing touches to your look.
It's Still Worth Considering Your Bottom Half
Remember, for sit down meetings that nobody watching you is going to be able to see your bottom half on a video call. So, there's no point in pulling out your best formal trousers for the occasion! At the same time, though, you don't want to risk getting caught in a shot with PJ bottoms on, so try to strike a pleasant medium with some chinos or casual trousers. There is some truth to the psychology of 'dressing the part', and you will feel more ready to involve yourself in work if you have the proper attire on. Just keep in mind that simplicity is one of the key style tips for every man, so there's no need for too many patterns and colors on a video call.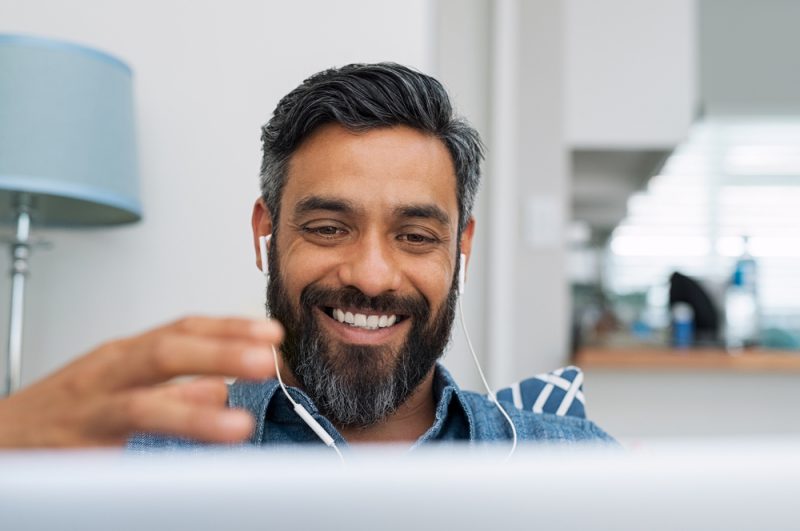 Don't Forget About Your Hair
Think about the part of your look that people are going to be paying the most attention to. That's right, you guessed it, your hair. If you can't find the motivation to dress as smart as you do at work, then the one thing that you absolutely should do is style your hair in a professional work manner. Dry shampoo can work wonders when your shower schedule isn't necessarily regular and try to avoid turning up on the screen with bed hair that hasn't been brushed in a while!
Always Pick a Sensible Background
And finally, what seems to be the talking point for many business meetings of late, your choice of the screen background. While some have chosen to show their quirky side with funny Zoom backgrounds, it might be the best option to go for a sensible and restrained choice instead. Some of the key essentials for looking your best in video conference calls include using a neutral background and good lighting. Whether you're on an important sales call with a client or a casual one with your team, a neutral background works best as there will be no personal items, unmade beds, or messy rooms caught on camera!