For far too long, skincare has been seen as a feminine pursuit. Luckily, things are changing, and more men are interested in getting the perfect skin. Find out what you can do to improve the look and feel of your skin and fight the signs of aging.
Develop a Morning Routine
Start by washing your face in the morning. A clean face is the foundation of a good skincare routine. Use warm water and a gentle cleanser. This will come in handy if you're planning to shave. The warm water will open your pores and soften your facial hair, making for a smoother, easier shave.
Make sure to replace your razor blades often — ideally, after every five shaves or so. Old razors aren't as sharp and will carry bacteria, which will lead to razor burn, ingrown hairs and skin breakouts.
Use an alcohol-free shave cream to avoid any razor nicks and snags while you're shaving, and then follow it up with an alcohol-free aftershave balm to soothe your skin and stop any ingrown hairs from forming. Then, apply a light moisturizer to the rest of your face.
Wear Sunscreen
Sunscreen will do more than protect your skin from immediate sun damage (sunburns). It will also protect you from the long-term effects, like sunspots, fine lines, wrinkles and sagging. Choose a dermatologist-approved sunscreen with a high SPF for your face.
Sunscreen is your first line of defence against skin cancer. Men are more likely to develop and die from melanoma than women, so it's important to cover up and stay safe.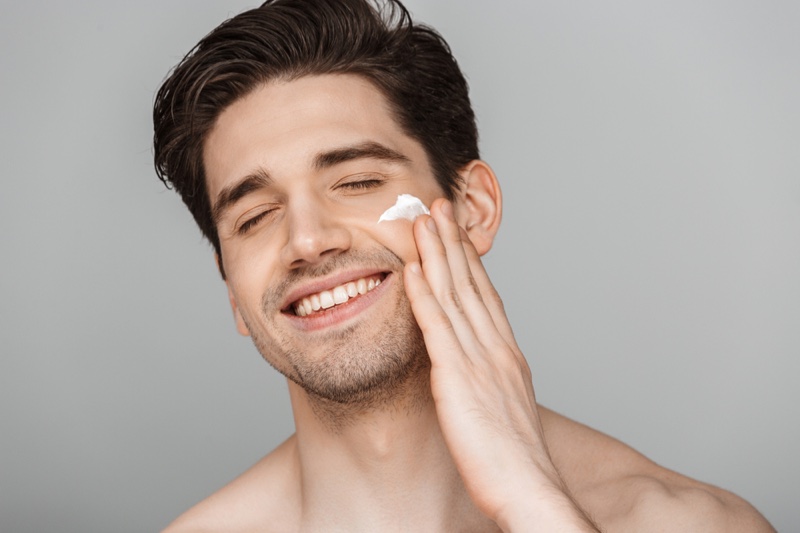 Have a Nighttime Routine
Your night routine should be fairly similar to your morning routine. Wash your face with a gentle cleanser to remove the sweat, dirt and grime you've collected over the course of the day. Pat it dry with a towel. Apply a thick moisturizer before going to bed. If you're annoyed at dark circles and crow's feet forming around your eyes, then apply an eye cream after the moisturizer.
Get Laser Therapy
Do you already have fine lines and wrinkles? Do you have acne scars? Do you have hyperpigmentation that lotions and creams aren't fixing? Then, you should consider profractional laser treatment.
During this treatment, a specialist will target and stimulate areas of the skin with a micro-beam. This will increase the production of collagen and elastin, healing these areas and making them look smoother and healthier than ever.
You should go to a world-class medical spa like GraceMed for your laser therapy. This medical spa is the best place to get professional skincare treatment in Toronto. They offer profractional laser treatment, as well as photofacials, hydrafacials, microlaser peels, chemical peels and microneedling. So, book an appointment at one of their locations in the GTA to get the results that you're looking for.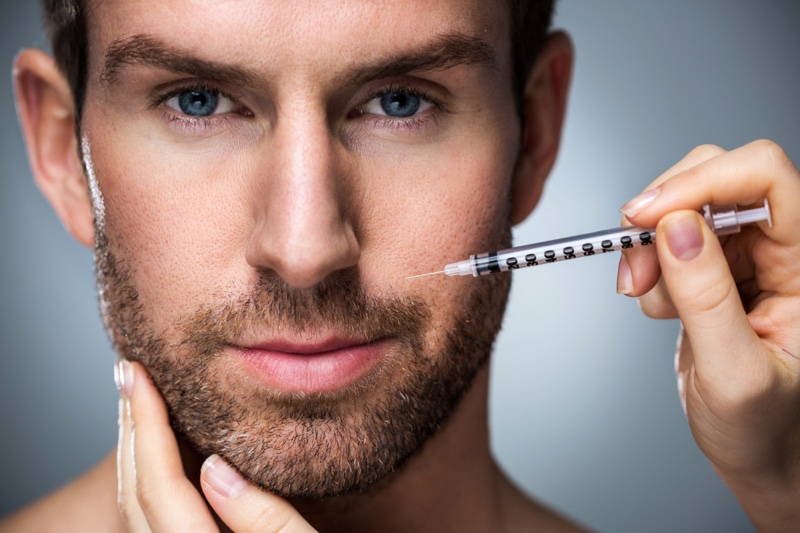 Try Botox
It can take a long time to see the results of a good skincare routine. So, if you want smoother, younger-looking skin without the wait, you should consider getting Botox injections in your biggest problem areas. Botox can smooth fine lines around your forehead and upper lip. They can soften harsh 11 lines (the lines in between your brows). And they can even help with other issues, like orange peel skin on the chin.
You can book a consultation for Botox injections at a top-tier med-spa.
Getting perfect skin is within your reach. Follow these tips, and you'll be surprised by the results that you see in the mirror.