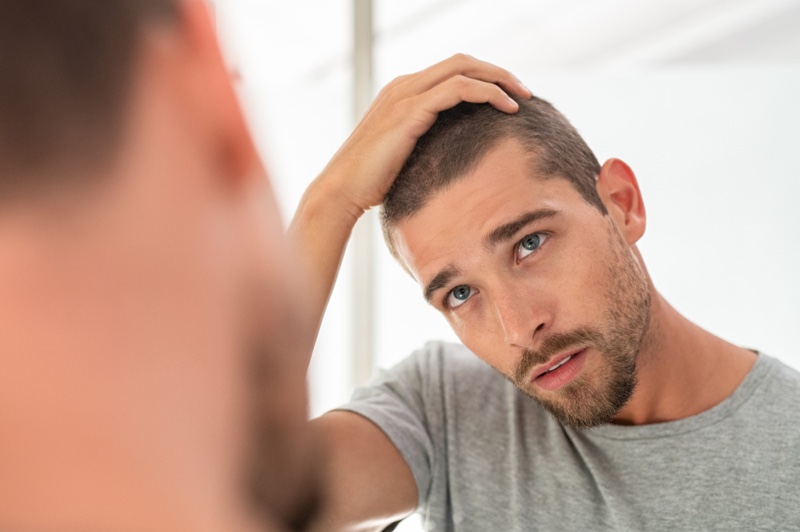 Are you noticing strands of hair falling from your scalp? Or perhaps there is a small bald spot on your head that appeared out of nowhere? For most people — particularly men — they might jump to conclusions that they are balding.
After all, male pattern baldness doesn't discriminate. For example, it's entirely possible for a male in a family with men with full heads of hair to not hit the same genetic lottery and find that they are losing their hair.
That said, hair loss isn't always permanent and you may find that you're not actually balding. For example, it could just be stress which leads to telogen effluvium which is only temporary. And so, here's how to know if you're balding and what steps you can take to combat it.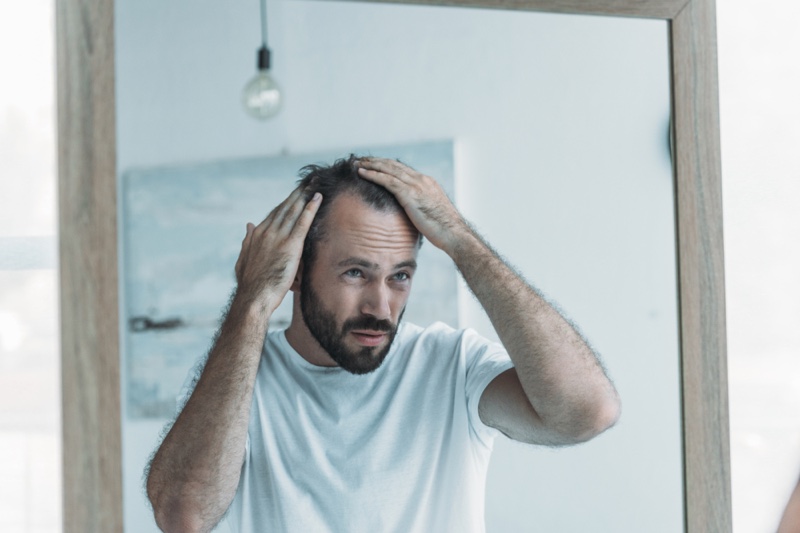 Am I balding? How to know for sure
It's important to note one thing — balding doesn't just happen overnight. Similar to how your hair takes a while to regrow after a haircut, the process of balding is also gradual. But there are signs that indicate if you are going bald.
If your hair is shedding a lot more than usual, this is a typical surefire way of knowing if you're balding. But it's also important to note that humans regularly shed hair everyday so if you're noticing a lot more hair on the ground than usual, then it's time to go to a dermatologist — especially if you find that you're not under any stress at all.
There are other ways as well, though. Noticing thinner hair on the sides of your front hairline? Or an M-shaped hairline starting to develop? A receding hairline is a typical sign of male pattern baldness that many take way too long before doing anything about it. The longer you let it recede, the more bald you will eventually become with little hope of restoring it.
Baldness doesn't have to start from the front hairline either. If you notice your scalp for the first time when looking in the mirror — particularly in the crown area — it means your hair is thinning there which is one of the warning signs of balding. What is a small bald patch will eventually become bigger if not taken care of.
Then, of course, there's multiple bald spots all in random locations on your scalp. This could be caused by alopecia areata which causes hair fall in round or oval-shaped bald patches. Although this can be temporary, if nothing is done, you will eventually go bald throughout.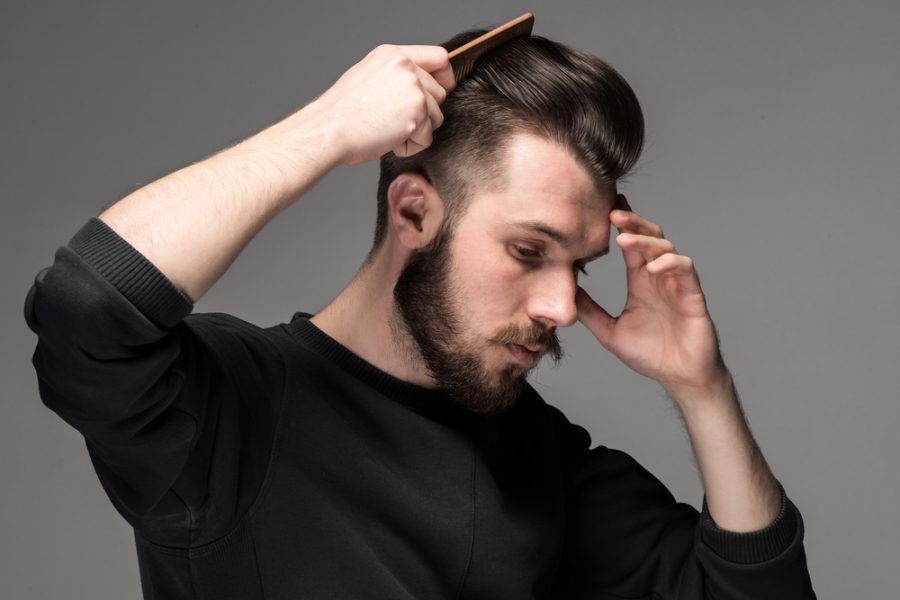 How to stop balding
If you are suffering from hair loss and have started balding, don't worry — all hope is not lost yet.
There are three main solutions for hair loss in men. The first and most popular is a hair transplant where hair on the back of the head is surgically transplanted to the area which is suffering from hair loss. This is usually an expensive procedure which comes with a few risks such as infection or a poor job done resulting in more hair transplant surgeries being required. Not to mention, that it doesn't prevent non-transplanted hair from falling off in the future.
Another option is prescription medicine such as finasteride and/or minoxidil which has been proven to not only stop hair loss for the majority of its users, but in some cases, regrow hair, especially with minoxidil. However, there are drawbacks. There is always the possibility of side effects which can range from erectile dysfunction, brain fog and more while these medicines are also ones that will need to be taken for the rest of your life or as long as you want to keep any hair that has regrown.
The third option is a hair replacement system. Given the advances in technology today, you can get hair pieces for men that look extremely natural and realistic while being comfortable at the same time. A men's toupee is non-surgical and will instantly provide hair coverage, conceal any thinning or balding hair and reclaim your youthful look. There is also a wide range of bases to choose from including a lace front, full lace, mono and thin skin hair system with each base material having their own benefits.
However, there is regular maintenance required while new hair systems will have to be purchased over time. That said, they are much safer than hair transplants or prescription medicine and in the short term, they are significantly cheaper than the former.
Whatever solution you end up going for depends on your needs, lifestyle and budget. But it's best to tackle the problem as soon as you detect any hair loss.