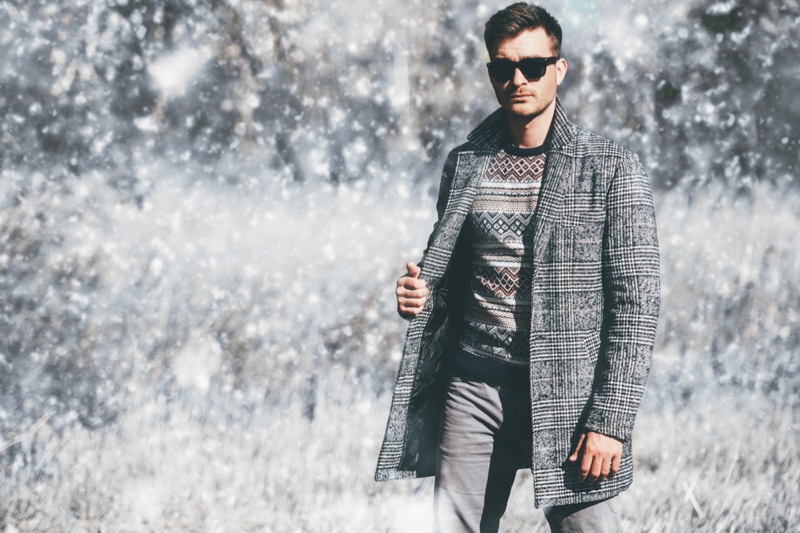 Winter is the most festive season of the year, with everyone looking forward to Christmas and New Year's and preparations in full swing, excitement is in the air despite the rough year. However, the dropping temperatures mean bundling up in warm clothes, and though it is cozy, it isn't exactly Instagram-worthy. 
But fear not, we have compiled a complete guide for the fashion-conscious to stay warm and look smart. Let's get started.
Remember, these are just tips to get you started, not a set of rules. When dressing up, choose what YOU feel comfortable in. Fashion is about experimenting and having fun, after all.
Beat The Chill With Proper Thermals
The quickest way to warm up while keeping the style factor is to buy tights, either woolen or thermal, to wear beneath your pants or jeans. This way, you can freely wear your outfit of choice without having to worry about getting cold. 
The same goes for your tops. Slip into a cami or cotton body followed by your desired top. This keeps you warm without making you look bulky.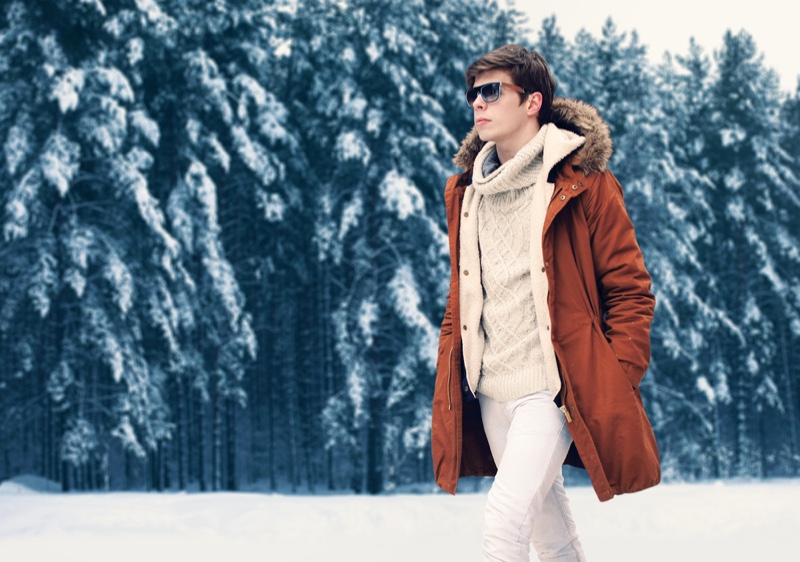 Choose the Right Winter Coat For You
Winter coats are essential for the frigid winter months; however, bulky, shapeless coats may deter the fashion-conscious crowd. It is also a considerable investment for the winter season since it will bear the brunt of the elements. 
There are numerous styles to choose from, each with a different job. Fortunately, there is a way around looking elegant without letting go of the warmth. By selecting the right winter coat, you will have spent your money right, keep warm, and look good. That's three birds with one stone! So let's dive into the science behind "coatology."
1. Do you own a coat? If so, then go for an overcoat. This style staple complements all outfits and fits both casual and formal looks. You can pair them with suits for the office or with jeans and hoodies for hangouts. Be sure to pick one with the spare area in the chest for wearing layers underneath.
2. How long do you spend outside? If you spend long hours outdoors, then it is practical to own a down coat. Down is filling made from bird feathers closest to the skin, which traps the heat though synthetic versions are also available. Given their bulky size, it is usually fit for the outdoors paired with boots and jeans.
On the other hand, if your outdoor time only consists of commuting, then the more stylish option is to go for a pea coat.  Initially designed for sailors, these functional yet smart coats are a great option with either jeans or chinos since they are made of heavy wool. The warm wool makes peacoats the go-to coats for unpredictable weather.
3. Do you wear Suits? This traditional business wear is perfect for the commuting workforce, making you look smart without overheating on the bus or train ride. However, they aren't the warmest coat made of treated cotton but aren't lined. Nonetheless, the autumnal colors are the perfect fit for casual and business settings making trench coats a popular choice.
For more tips about style and comfort, make sure that: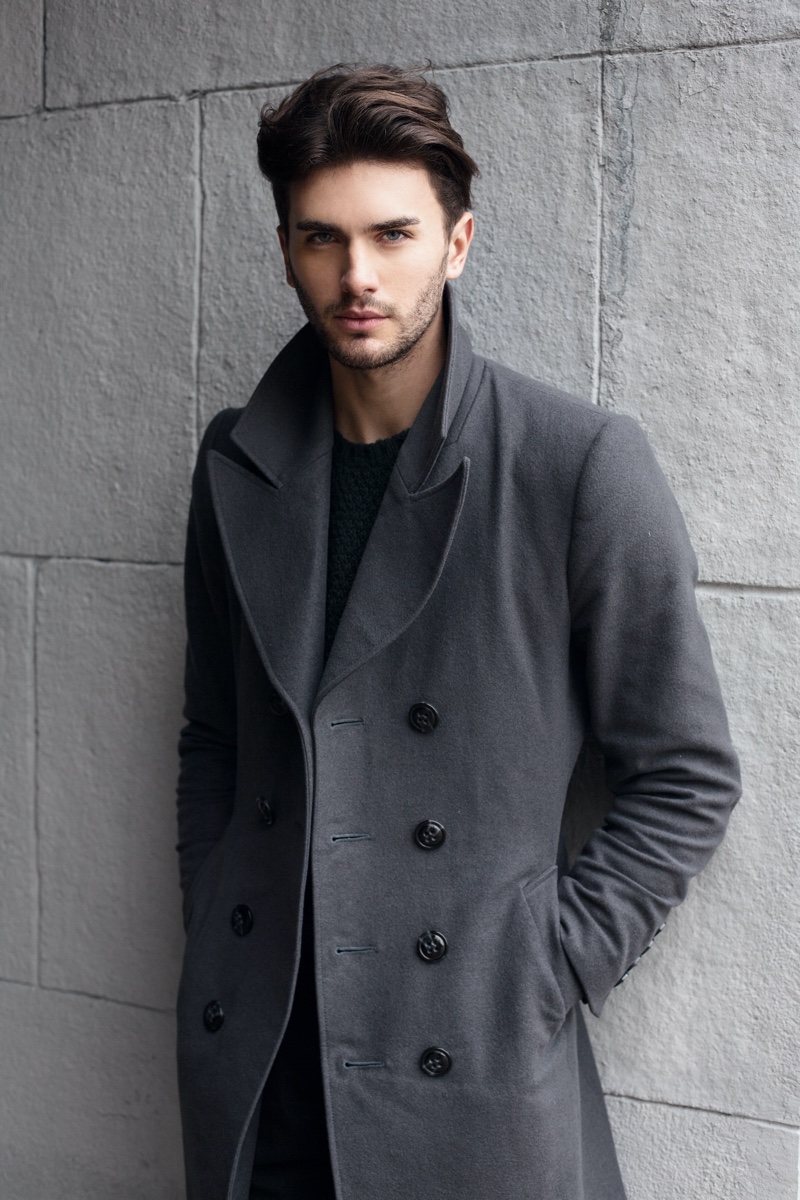 1. Enough space to move your arms- This is especially important if you are driving in your coat. We often get distracted by a stylish coat only to find out later that you can't drive comfortably because of tight sleeves. A good tip is to try on the coat you like with a heavier knit as you would in winter for a better fit.
2. Go for waist-defined or belted coats– This makes all the difference. A coat can go from bulky to stylish immediately with a defined waist using a belt.
3. Colour- Neutral colors like black, creme, camel, grey are timeless colors that complement all outfits. If you want to go for other colors, make sure they go well with your wardrobe.
4. Short or Long? As they are shorter, Jackets make for cute and trendy looks, whereas the longer coats are elegant and stylish. Go for the one that suits your style best. If you are wearing a jacket, buy one with a removable hood to protect you from the snow or rain and remove it when you want to wear a hat or beret instead.
5. Make a Statement- Winter wear doesn't always have to drab or one-toned color. With various prints and cuts now in trend, go all out with a statement coat to spice up your wardrobe.
If you are more of a jacket person than a coat one, you should look more into various Types of Jackets available to look stylish throughout winter. Jackets are a versatile style option that can be worn for all occasions and cooler seasons, depending on the fit and design. And why restrict yourself to one jacket? Amp up your wardrobe with an array of jackets not just for warmth but for fashion as well! 
Trendy yet comfy outerwear are popular style choices among the younger generation and isn't limited to just winter. For instance, the FILA Project 7 campaign with BTS combines urban style with comfort and practicality is sure to be a crowd favorite.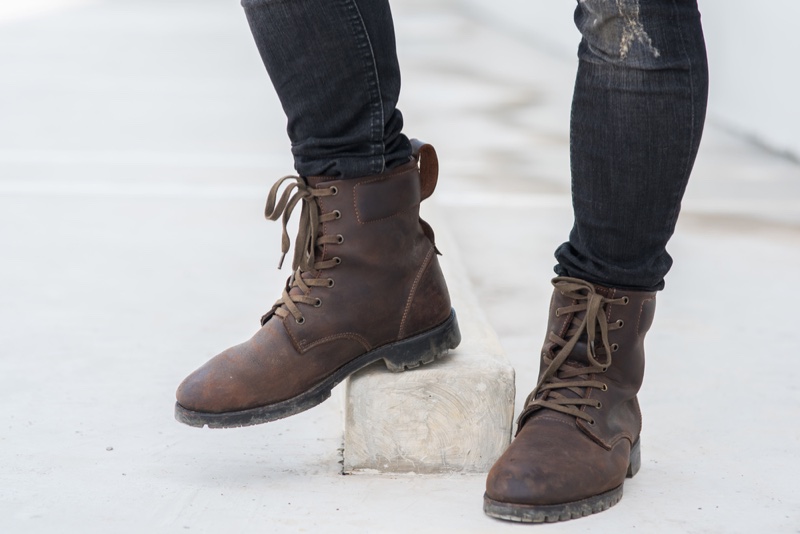 Don't Forget Your Footwear.
Your footwear should depend on how long you plan on walking outside. If you stay inside most of the time, snow or rain boots aren't necessary. Just spray your normal boots with water repellant. 
A good option for a polished look is flat over the knee boots. They give the appearance that you put effort into your wardrobe while providing an additional layer of warmth. However, if you plan on walking in the rain or snow all day, snow boots are a better option. 
When buying snow boots, keep these tips in mind to stay stylish even when you are outside all day.
Buy monochrome colors– Not only does it make them look stylish and more comfortable to pair with your outfits. Pick a color that goes with most of the outfits in your wardrobe; look at your scarves, hats to help narrow it down since you will need only one pair of snow boots.

 
The lighter, the better- Despite snow boots being generally bulkier, it is better to choose lighter ones instead of the classic snow boots.

 
Invest a little– Buy from a company known for sturdy snow boots instead of just popular brands. Thus you will pay for quality instead of a brand name.

 
For men, leather boots, ankle-high Chelsea boots, or combat boots are great style choices for outdoor wear when paired with jeans. For more formal settings, chukka boots set an elegant tone. Check out the boots making trends in 2020 for more style inspiration.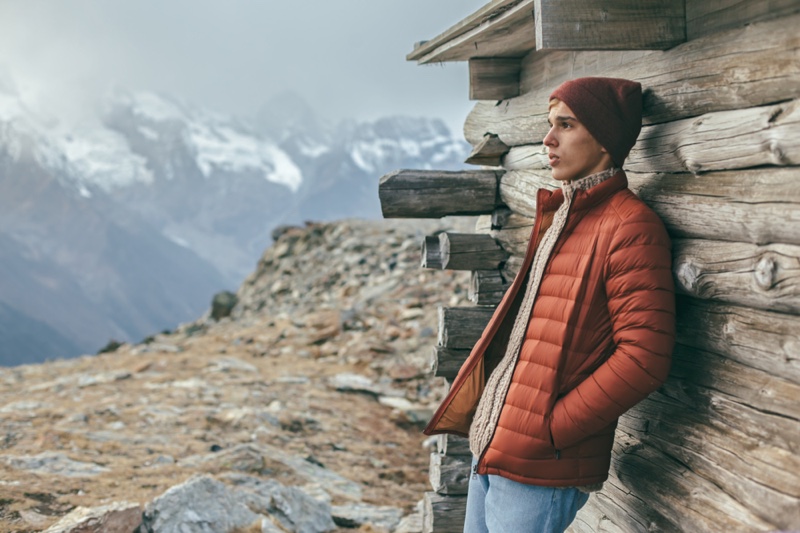 Accessories to Complete the Look
Polish your look by topping it off with accessories. The right blend of accessories will help bring out your personality and make even the simplest outfits look stylish. 
Gloves- The right set of gloves can brighten your outfit while keeping your hands toasty. You want to look at the material and color. Leather is always in style, but cashmere blend and suede are great alternates. Cotton is warm but provides less mobility. Furthermore, you can never go wrong with neutral colors or match your coat.

 
   Men shouldn't fall behind the glove fever either. Check out what's in trend other men are wearing this winter with this winter 2020 glove collection.
Hats/Hijabs– They are essential to keep your head warm during winter. But the classic winter hays are a no-no in the style department. Instead, go for cute earmuffs, french berets, beanies, and woolen hats. A warm headband underneath your hat will keep your head warmer as the temperatures drop further.
  For the hijabis put there, it is best to keep your cotton hijabs away for the summer and switch to wool, chiffon, or silk ones, which will keep your ears warm and head covered. You can also wear a hat or hoodie over your head for added warmth.
Scarves- Go all out and wild with your scarves. The scarf will add a splash of color and character to your overall monochrome outfit and looks great with any coat of your choice. Mix and match your scarf with your outfits to completely transform your look.

 
Bags- Bags are a lady's best friend. Just like scarves, the bag can add a pop of color to your wardrobe. Match with your outfit, scarf, or footwear, and head out to beat the cold in style!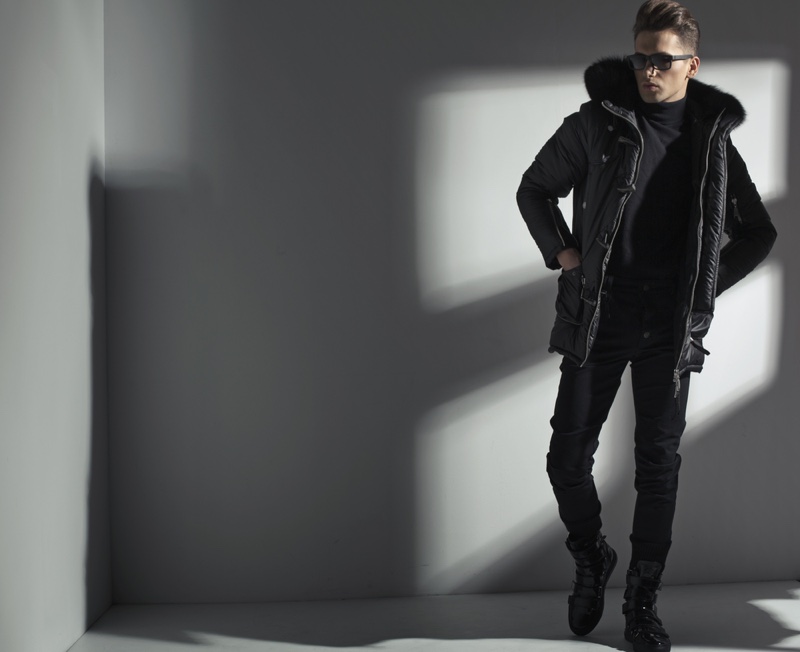 Which Outfit To Wear
Most people may think that winter means only turtlenecks and long pants. But you don't have to store away your favorite dresses and skirts for the summer. 
But fret not, just wear a high DEN (70+) tights or (300+) for colder days with the outfit of your choice.
Layer your tights with nude tights underneath if you feel like showing off your sheer or patterned tights. 
Another smart investment in your wardrobe would be a cashmere sweater dress. You can not go wrong with this wearable chic blanket. Woolen skirts are also a great addition to your wardrobe. 
Which Fabric to Choose
A dilemma all of us face is choosing between warm but bulky clothes or stylish but less warm options. The trick is to choose the right fabric. Cotton, merino wool, cable-knit wool, and cashmere are options that provide a neat balance between the two. This way, you can stay warm without looking like a polar bear. 
Conclusion
With the correct balance of fabric, comfort, and color, you will look ready to combat the freezing temperatures. The trick is in the detail. A small change can make a big difference to your look. Experiment with different styles and choose which you feel best in. Have a fashionable wintry day!