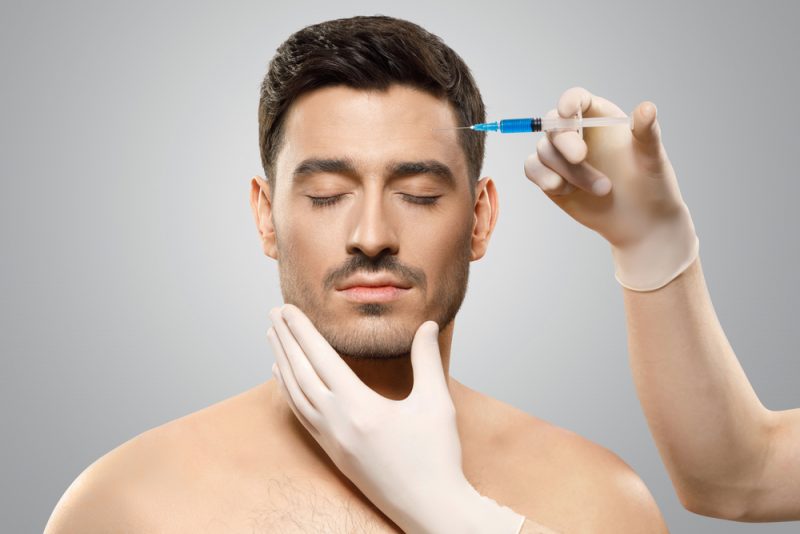 Appearance has become a bigger deal for everyone. While many still believe that what is essential lies beneath the skin, there is nothing wrong if we physically improve ourselves. A study conducted by the American Society of Plastic Surgeons found out that Botox injections became a popular non-invasive cosmetic procedure in the last 2020, not only for the ladies but also for men. 
In fact, according to the American Society of Aesthetic Plastic Surgery, there's an increasing number of men getting botulinum toxin injections adding up to 10% to the total number of procedures performed. Additionally, the number of men getting the procedure increased by 337 percent since the year 2000. Clearly, the stigma of "having it done" is a thing of the past, as many would agree.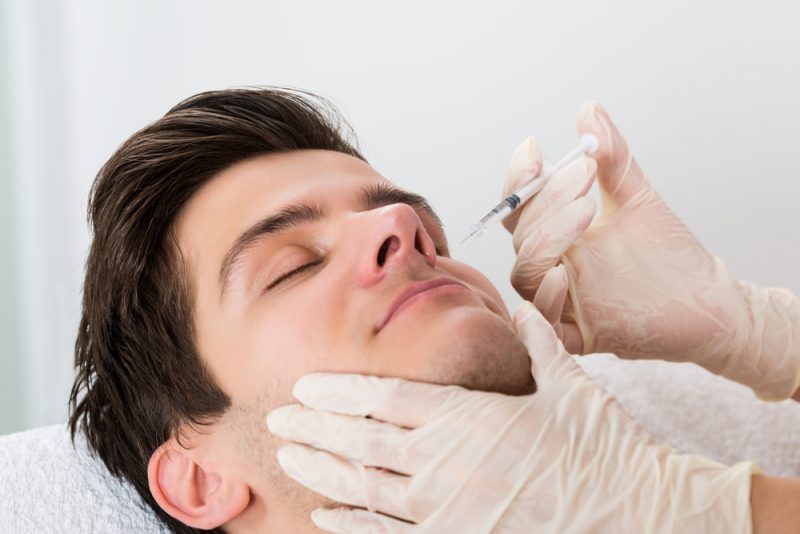 It's the Millennial's Early Self-Care
Many millennials today believe that prevention is far better than cure. So, regardless of gender, many find it beneficial to prioritize taking care of themselves first. As a response, people from this age group often pursue treatments and regimens that best suit them.
Dan Micheal, a 32-year-old guy, formally described himself as the last to have a Botox procedure. However, he found himself in a dermatologist's exam room as he received his first Botox from Marina Peredo, M.D.
Michael recalls that it was relayed to him that "Every time I smile, laugh, or squint, my facial muscles create small creases that worsen over time. Even if I kept a straight face my whole life, those same muscles would still flex unconsciously, creating lines that are impossible to prevent—without a little help."
The Botox results were already observed the following day, and weeks later, Micheal noticed some parts of his face not moving but, at the same time, not looking frozen as others would say. After his firsthand experience, Micheal no longer sees the topic as taboo, unlike most men.
Additionally, Dr. Seth Matarasso, a plastic surgeon and clinical professor of dermatology at the University of California School of Medicine in San Francisco, says, "I have Asian men, I have African-American men, I have white men, I have everyone." Matarasso reiterates that he sees men from all walks of life, adding that botulinum toxin injection procedures are spread evenly across demographics: race, sex, and social status.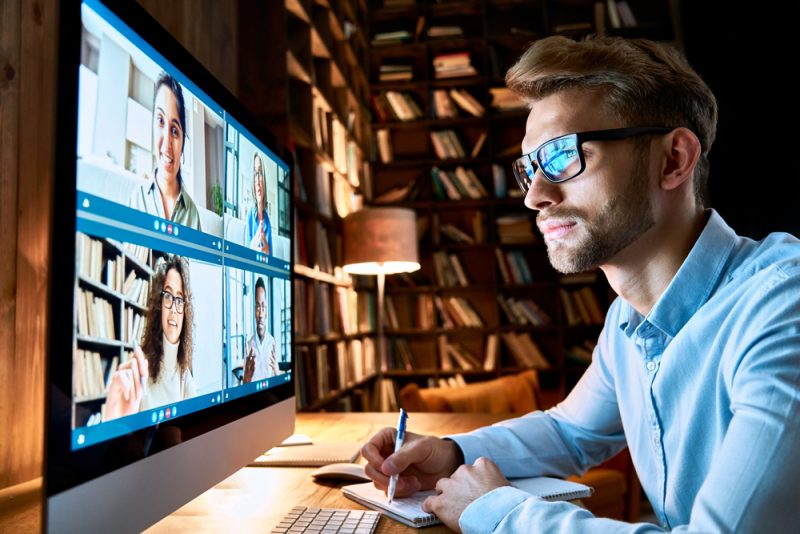 The Pandemic's Aftermath
For more than a year now, the pandemic has cost so much loss in many aspects of the life we had before it. A night out, movie dates, gatherings like birthdays or homecoming concerts, and sporting events are just a few of the missed things by many. Additionally, some of the indulgences, like going to salons, were taken out of the equation. Some protocols serve as a tall barrier between people and a fine day at the spa.
However, despite not having the chance to have cosmetic services, many millennials are still particular with their facial appearance. In fact, Dr. Schaffer sees this pandemic as an amplifier because people have spent more time on their screens. Moreover, it is not very likely that a person takes himself for granted just because the world is paused. Instead, this has become an excellent opportunity to improve and become the better version of themselves.
From Stigma to Sharing
Social media has become one of the most powerful platforms in today's generation of new technological advancements. In Botox, served by NuWays MD, social media platforms had become the best avenue for destigmatizing and mockery for the particular matter. However, with the proliferation of the once-taboo subject, gradually, the former clearly outweighs the latter.
A 50-year-old retired professional bodybuilder in New Jersey, Richard Gaspari, said it felt better to look good and break the stigma regarding people's idea that these procedures would diminish manliness. He shared photos on social media without feeling the shame of spending money and effort to look younger. He claims that concepts of being "manly" or "womanly" are becoming outdated.
It is undeniably true that some cosmetic treatments are accompanied by a deeply rooted stigma, especially in various communities of color, as they think it is more leaning toward European beauty ideals. Likewise, the lack of information becomes a huge barrier. Dr. Onyeka Obioha, a dermatologist in Los Angeles, said, "…even today, the majority of advertisements for cosmetic procedures do not target minorities. But now with social media, there's more attention given to the fact that men and women of color also get cosmetic procedures, so the stigma surrounding them seems to be decreasing."
As social media begins to spread, so is the information that goes along with it. This enabled significant minorities of color, including men, to be acquainted with these cosmetic treatments because of the massive volume of information circulated every millisecond.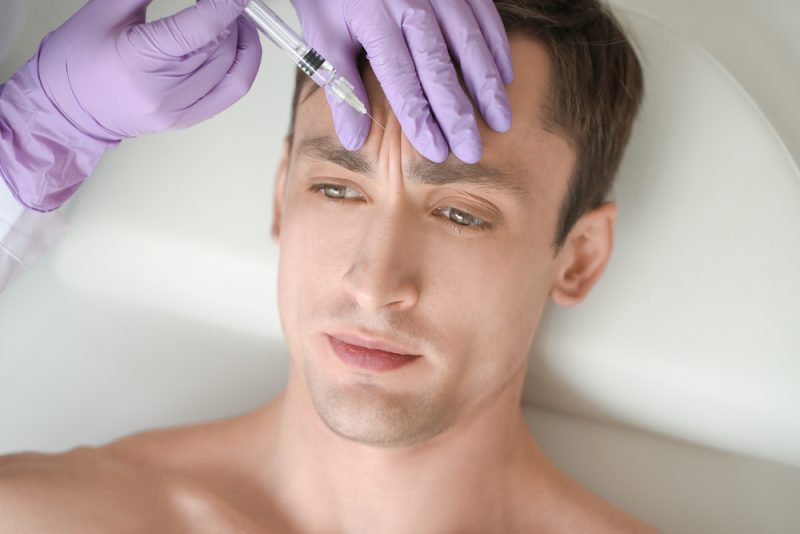 The Emergence of "Baby Botox"
One significant difference between 'Baby Botox' and Botox discovered years ago is the dosing. While today's Botox uses a significantly lowered dose, the old Botox treatment uses 20 to 30 units in one muscle group alone. Hence, we cannot blame people associating Botox with a "frozen look" 10 years ago. It really works to isolate and freeze the specific muscles.
Besides reducing wrinkles, patients are usually injected with small doses of Botox above the lip to make it look fuller. Others use Botox in the columella to raise the nasal tip. And in some cases, muscles right next to the corner of the jawline are injected to have a slimmer face. All of which are experienced firsthand by a practicing dermatologist, Dr. Farhang.
Additionally, Dr. Farhang mentioned that these injections do not last longer than traditional Botox. It makes one's appearance better by the increased muscle movements in the area. To give a broad glimpse, "Baby Botox" involves 20 to 35 units spread across the person's facial muscles, particularly in the forehead, eye corners, and brow area. When done correctly, patients would have a fresher and younger-looking face without the stiffness of facial features.
Very unlikely, Botox started as a chemical weapon during the world war and was not used until the 1960s as a medical treatment for crossed eyes. And then later in the late 1990s, it was used to reduce fine lines and wrinkles, which evolved as the "Baby Botox" that is used today.
What Could Go Wrong?
Despite the claims of this product, it is still for the patient's benefit that they do, with diligence, ample research to make sure that nothing would go south. As everyone knows, Botox is not a" one-step" solution or a miracle cure; it also requires professional hands to administer the medical procedure.
A patient must be fully aware of the risk that accompanies the misuse of this treatment. Although it is not permanent, "bad" Botox can significantly affect your self-confidence. So before going to any clinics, legitimacy must always come first.