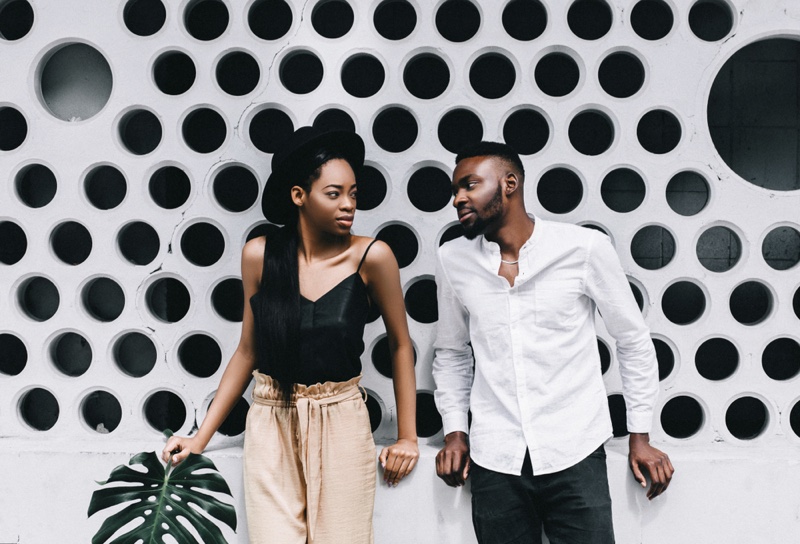 Long gone are the days of it being corny to coordinate with your girlfriend or significant other. In fact, if TikTok and other social media apps have shown us anything with their couple challenges, it's that subtly or not so subtly matching with your boo can be a not only cool but incredibly chic thing. So, here's a few ways you can coordinate with your significant other and help make the Hot Couples Summer your season-long reality.
Thematic
You don't have to both wear matching tracksuits from Adidas, which honestly would look rad; you could just keep it in the same theme if you're not ready to jump into full twin mode. Say you're going to a dinner that's on the water, or to a summer party with friends. Try wearing a floral short-sleeve button-up, and let your partner wear a floral dress or romper in the same color palette. If you're in a same-sex relationship, wear different shirts with, again, the same palette. You're sure to make a grand entrance and be the best-looking couple at the event, and who doesn't love that?
Bag Boos
One of the easiest ways to elevate an outfit is to go high-end on your shoes and your bag. Consider gifting your partner with one of the designer bags she's been eyeing for a while, and you rock a pouch in the same vein. Is her bag black? Go with a cool black bum bag. If you're the kind of guy who's working on the go often, go with a fun printed tech bag that's in the same style as the handbag she typically carries. You'll look cool together as you're boarding your vacation flights. Looking good makes you feel good, so what better way to travel than already feeling relaxed and confident. You may feel so confident you can even pass on the in-flight drink!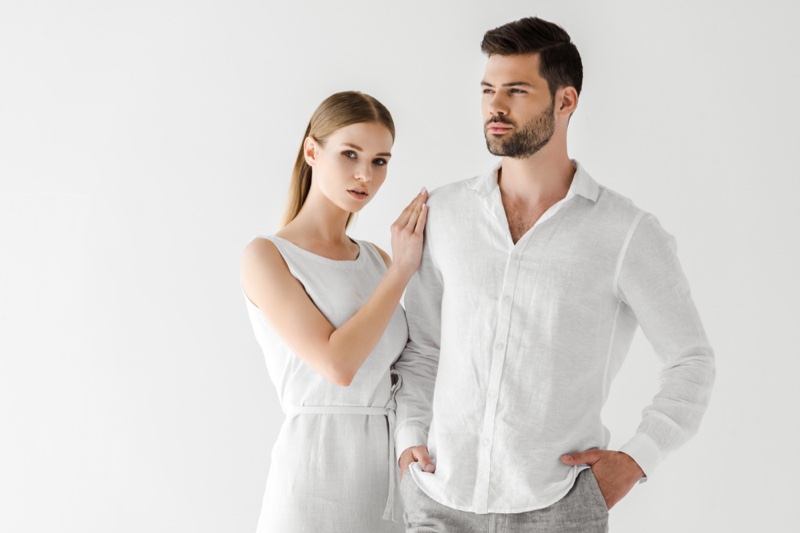 Breathe Baby
An easy way to always look ready for anything and sophisticated is to wear fabrics that breathe. There's not much sexier than a man in linen pants when you're in the dead of summer. The two of you can go utterly neutral with tons of textures with which to play. One hundred percent cotton, silk, hemp, bamboo, and of course linen. If you both stay in the monochromatic and neutral territory, you'll match without matching, and you'll look effortlessly sartorial.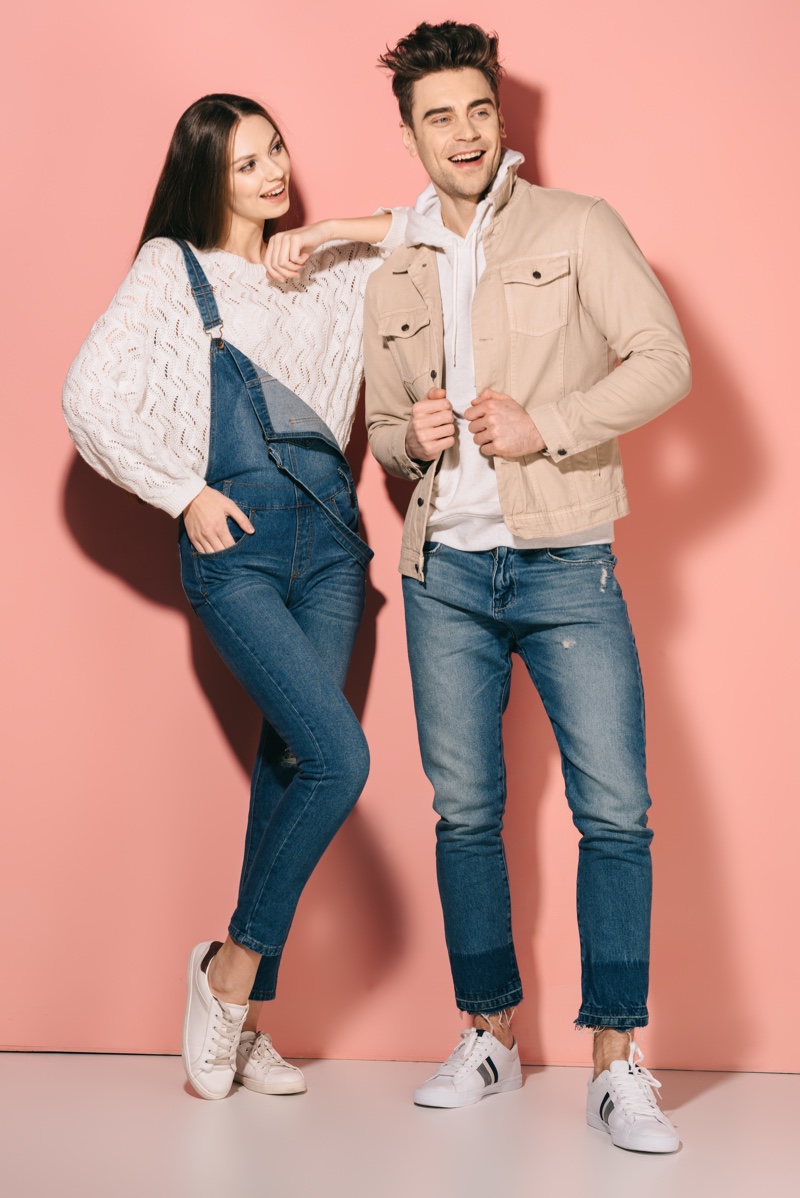 Canadian Tuxedos
They've come a long way, baby. You can, of course, go classic with this trend and do a denim button-up tucked into a pair of broken-in jeans, but there are tons of options out there to spice it up, especially if you're shopping for a woman in your life. Denim skirts (mini, midi, and floor-length are en vogue again) and denim dresses. While these are hard to dress up, you could both rock a pair of white sneakers or leather sandals to up the level of your look. Don't be afraid to add fun accessories to make the monotony of the blue stand out. You can also mix washes of denim in the same outfit. It still counts as denim on denim if your jeans are white. Play with it, and it's a timeless look.
All Black Everything
We all look good in black, and it's a fact. That's why most fashion designers wear it as a uniform. This universally flattering color can make the two of you look like you took time to plan on coordinating when in fact, you already owned everything you're wearing and have for years. Choose a simple black t-shirt and black jeans and let her have fun with a black cotton dress with oversized puff or ruffled sleeves. Black on black is also complimented with fun accessories, whether they're bright, bold sunglasses or a muted oversized hat for her. And don't forget to add jewelry. Both gold and silver jewelry works well with a black-on-black outfit to take it to a rocker or high fashion level, depending on what look you're trying to achieve.
So there you have it. After last year, it's time to get out there and remind the world that you know how to dress. Do it with your partner and turn heads down every street the two of you grace with your presence.