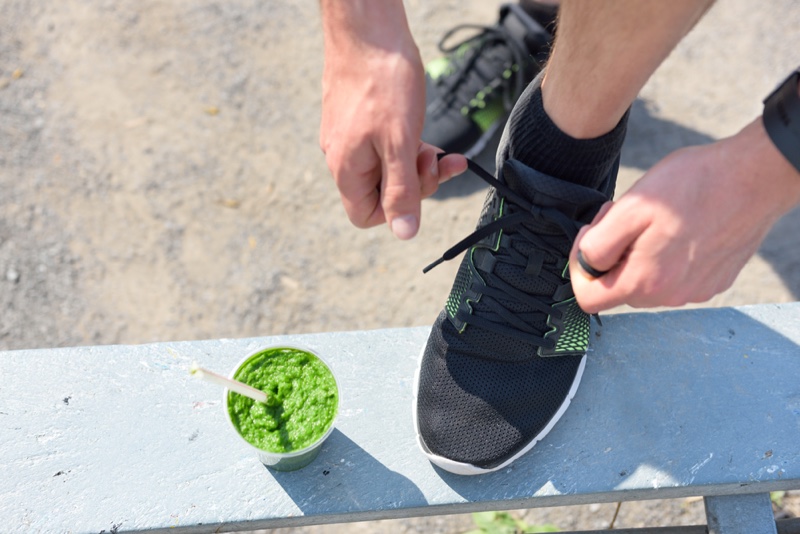 Look great while keeping fit in the newest styles of workout shoes.
Running shoes, tennis shoes, cross trainers, and so on… 
Have you ever wondered why there are so many types of athletic shoes to choose from?
Some people feel it's just a way for sneaker companies to make more money. The common understanding when it comes to shoes for working out in is that they are all the same and fits everyone well. They think, "They're all rubber shoes, right? What does it matter if you use running shoes to lift weights in the gym or basketball sneakers for hiking?"  
While you could save money on workout shoes by using your good old Chucks, for example, you're also setting yourself up for injuries. Plus, you're not going to get the best results from your workouts. 
Great workout shoes don't only look great. They help prevent injuries and help you get the most from your workouts. Here, we'll list some of the best exercise shoes to invest on so your kicks are on par with your fitness game.
Best Gym Shoes: Nike Free Trainer 3.0 V4
If you're looking for some solid training shoes, you'll love the Nike Free Trainer 3.0 V4. Even Cristiano Ronaldo approves of the pair as it's super comfortable and quite minimalist compared to other training shoes. 
You should consider the V4s if you're training to improve your speed in all directions. Since it's lightweight and low to the ground, explosive movements aren't a problem. They're also a good option if you prefer HIIT-type workouts.
Best Running Shoes: Reebok
ZPump
Fusion
The Reebok ZPump Fusion has three key parts that make it different from traditional running shoes.
First is the Pump technology, which contours to the wearer's foot. Second is the Fusion Sleeve, which provides the ultimate comfort while running. And third is the ZRated outsole, which takes care of underfoot support. 
It's the combination of fit, comfort, and support that helps runners work out longer, faster, and stronger.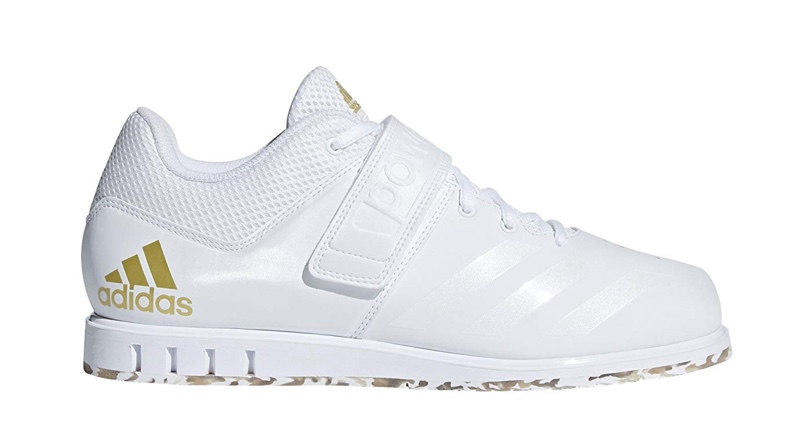 Best
Crossfit
Shoes: Adidas Performance Men's Powerlift 3.1
The perfect gym shoes for Crossfit have to keep you balanced, provide a comfortable and functional fit, as well as extra support as needed.
The Adidas Performance Men's Powerlift 3.1 does all three and it does so at a reasonable price. Plus, if you're a total noob when it comes to lifting, you'll love this pair for two reasons.
First, it's lightweight and feels like regular sneakers. Think something you would wear for a smart casual look.
Second, the extra strap offers plenty of security and stability. So there's no slipping and sliding while you're squatting or performing cleans or snatches, etc.
What
About
Luxury Workout Shoes? 
Luxury brands such as Balenciaga, Gucci, Prada, and so on have their own lines of high-end kicks. There's no doubt they're stylish (just check out some of the shoes offered by SSENSE).
If you're thinking of buying a pair of luxury sneakers, consider them as investment pieces, not beaters. Save them for special occasions or for times when you feel your shoewagger's on point.
How Fresh Are Your Workout Kicks? 
Now that you know more about workout shoes and the best ones to get for your preferred activities, you need to make sure your whole outfit looks great. 
To step up your fashion game in the gym, don't forget to check out this article. You can also browse the rest of the blog for more workout- and fitness-related posts.