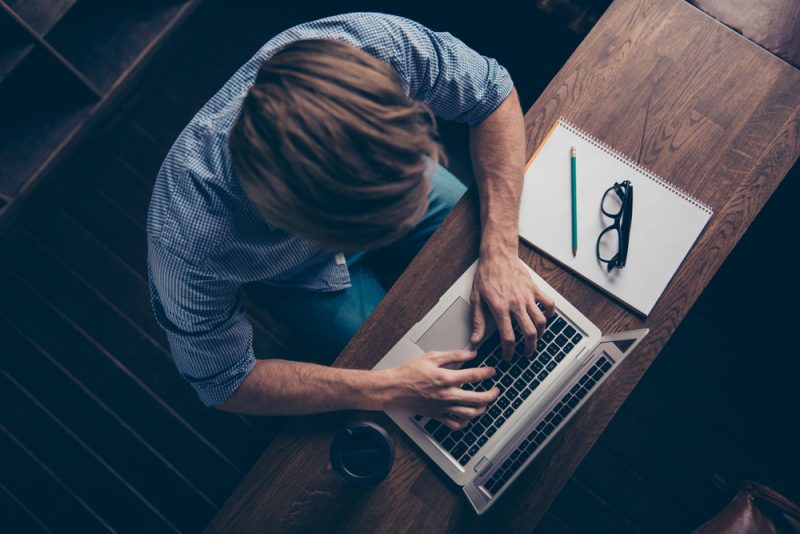 Quite a few people are stuck at home because of the pandemic. And that free time could be put to much better use than just mindlessly browsing on the internet. Have you thought about starting a business? 
Working online has never been simpler. There are multiple methods that you can use to make money. And even if you have zero experience, there should still be no issues because of all the available learning information.
Picking a method is the first thing you want to do. Look at the ideas below and consider which of them you find interesting. And do not forget that you can always try multiple ideas until you find one that is the best.
Idea #1: T-Shirt Business
Print on demand is one of those business models that have been gaining more momentum with each passing year. A lot of brands are using it for the sake of promotion and raising awareness rather than a straight method to increase their revenue.
You can start a custom t-shirt printing business with Printify. The platform has to offer more than you need. On top of that, you might consider expanding your business at some point by adding products other than t-shirts. 
Some may think that lack of graphic design skills is something that is a big obstacle and that working on a POD venture becomes impossible. Well, there is always the option of hiring a professional graphic designer as your partner. This way, you will have more time to dedicate to marketing and aspects other than designs to drive more sales.
Idea #2: Digital Services
Given that there is so much going on online, it is no surprise that digital services are in high demand. Digital products are as well. So how can you leverage this trend and make money?
Well, there are multiple options. When talking about products, you could look to create music, videos, logos, audio, and make money by selling them. 
Digital services are worth exploring. If you have the necessary skills for something like copywriting, graphic design, social media management, SEO, then finding work will not be difficult. As for those who lack experience, customer support, virtual assistants, and data entry are some of the best available choices.
Idea #3: Flipping
Buying products in bulk and then reselling them for profit has some risks. You cannot be certain whether something you purchased will sell for profits all the time. Moreover, there is a need to constantly monitor and look for new stuff that you could potentially buy. Not to mention the necessary knowledge, so you do not end up wasting money and time.
On the other hand, if you feel like flipping on eBay could be the perfect idea for you, then, by all means, go for this method.
Idea #4: Blogging
Having a way with words means that you can start writing a blog. While the method is not for everyone, those who can deliver consistency with their articles should reach a point where monetization is a reality.
Bloggers make money from ads, digital product promotions, affiliate marketing, and even crowdfunding, thanks to Patreon and similar platforms. 
Idea #5: Online Teaching
Becoming someone who teaches online can be a very rewarding experience. If you have some knowledge about a subject that would be of interest to others, then think about whether you could create courses and sell that knowledge.
The growth of online education continues to reach new heights, and this trend was present way before Covid-19. People are eager to learn new skills, no matter if they are a working adult or still in high school or university. And a lot of thanks should go to platforms like Skillshare and Udemy.
Idea #6: Streaming
Becoming a steamer could be your ticket to financial independence. If you have an entertaining personality or talent for something like music or cooking, then streaming on Twitch TV or YouTube could be just the thing.
It will take time before you have an audience, but once you reach that point, monetization should not be an issue. A lot of streamers make more than enough money from donations, subscriptions, as well as sponsorship deals from various brands, which is very akin to influencers.
Idea #7: Affiliate Marketing
Affiliate marketing does not require a fully-developed website anymore. You can promote affiliate links on social media or another channel. The money will come so long as there is the right traffic.
The goal is to get people to click on the affiliate link and spend their money by purchasing the original product or something else while the cookies are still active. 
Most people pick Amazon as their go-to affiliate program. On the other hand, there are other options, such as ClickBank. Look for one that offers decent commission rates and has products that you actually want to promote.