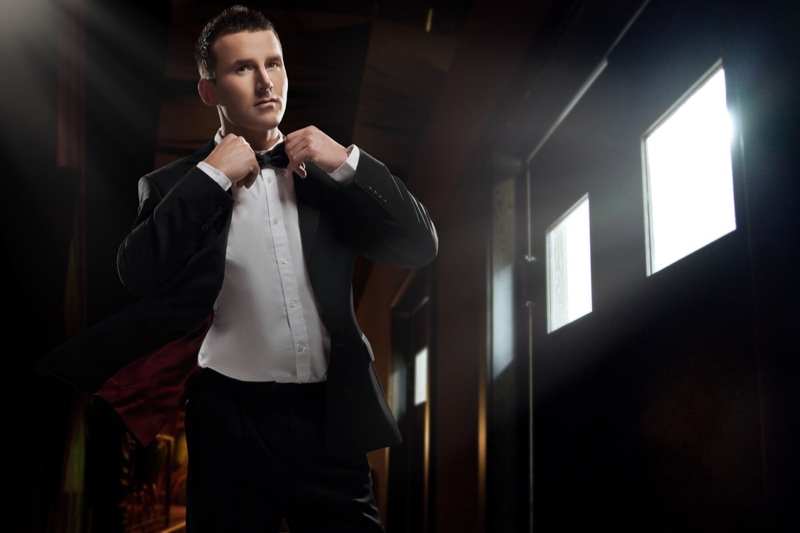 Unless you're Nick Nolte in the 90s, you gotta wear the right clothes for the right event. Let's say you're invited to a wedding. If you arrive at a traditional wedding wearing a t-shirt and jeans, you might end up making a negative impression or come across as someone who doesn't respect the formal nature of the event. To avoid this, always take into serious consideration the dress code for each special occasion you're invited to. Usually, an invitation letter or event flyer will have information about the required dress code for a specific occasion. Read this code; it will usually specify whether the event is business casual, business formal, semi-formal, black-tie, or white-tie. Here are the fundamentals of dressing up for business, semi-formal, black-tie, and white-tie events.
Business Occasions
There are two kinds of business occasions: the ones you want to go to, and the ones you don't. Regardless, your career trajectory can be helped along by choosing your outfit wisely. So when getting ready for a business event, what you choose to wear will depend on whether the event is business casual or business formal. If it is business casual, feel free to wear khakis or dress pants and pair it with a tailored, button-up shirt, like one from Brooks Brothers or J Crew. If it's business formal, be sure to wear a button-up shirt, slacks, and sports jacket at the very least; a suit would be better. For all kinds of business occasions, feel free to wear shoes similar to what you would wear for a job interview, such as loafers, drivers, or lace-up leather ankle boots. In general, when attending business events, stay away from sneakers, T-shirts, and all but the most formal designer jeans.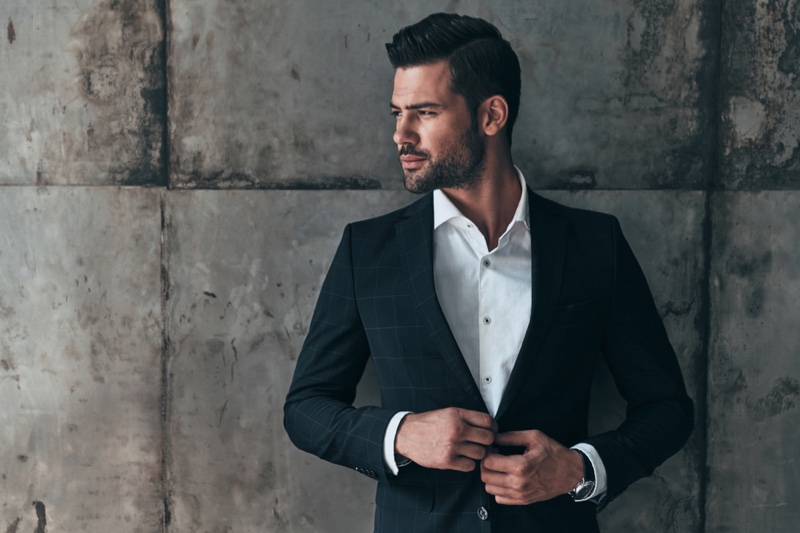 Semi-Formal Occasions
Dressing for semi-formal occasions can be a breeze, except for the part where the instructions may be vague. Remember to keep it simple. Wear a two-piece suit (or a blazer with slacks), but skip the necktie. A good rule of thumb for deciding whether or not you should wear a tie is this: If your date is going to wear a strapless bra, you should probably wear a tie. Otherwise, the event probably won't be formal enough, and you can skip the tie. Regarding footwear, stick to a similar style as you would for a business formal event, but lean towards more fashion-forward shoes or boots. Note that, when attending semi-formal occasions, it is best to refrain from wearing clothing that is too casual.
Black-Tie Occasions
When attending black-tie events, you'll need a tux. Sorry, but those are the facts. Not too many men keep a tuxedo in their closet, although if you plan to attend black-tie events frequently you might consider investing in a good one. You can typically spend less than $1,000 for a tuxedo that will make you look good, whereas a rental can set you back close to $200, and you probably won't look nearly as dashing. Concerning footwear, stick with formal shoes. You could go with the traditional patent leather variety or, if your tux is up to the job, something more fashionable like a Badgley Mishcka Blaine loafer. If the people hosting the event are in cahoots, you might be able to get away with sneakers.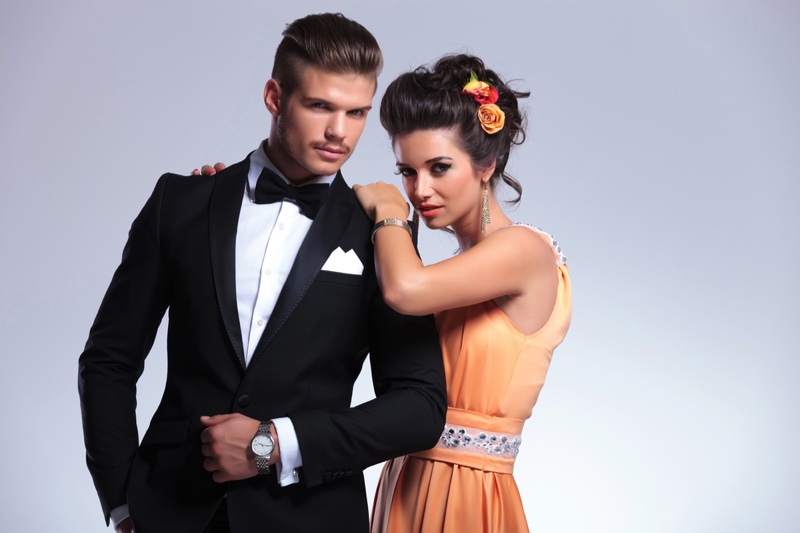 White-Tie Occasions
White-tie occasions are even more formal than black-tie events. The white-tie dress code hails back to the days of opera openings and events attended by members of royal families. You'll probably be required to wear a stiff shirt, a waistcoat, a tailcoat, and high-waisted trousers with braids down the sides. Shoes should be black patent leather. Where white-tie gets really fun is the accessories. This is your time to wear a top hat and white gloves; you can also carry a dress cane. Dress cranes, or formal cranes, are probably better chosen in as simple and as elegant a design as possible. You'll want to avoid overly ornate heads.