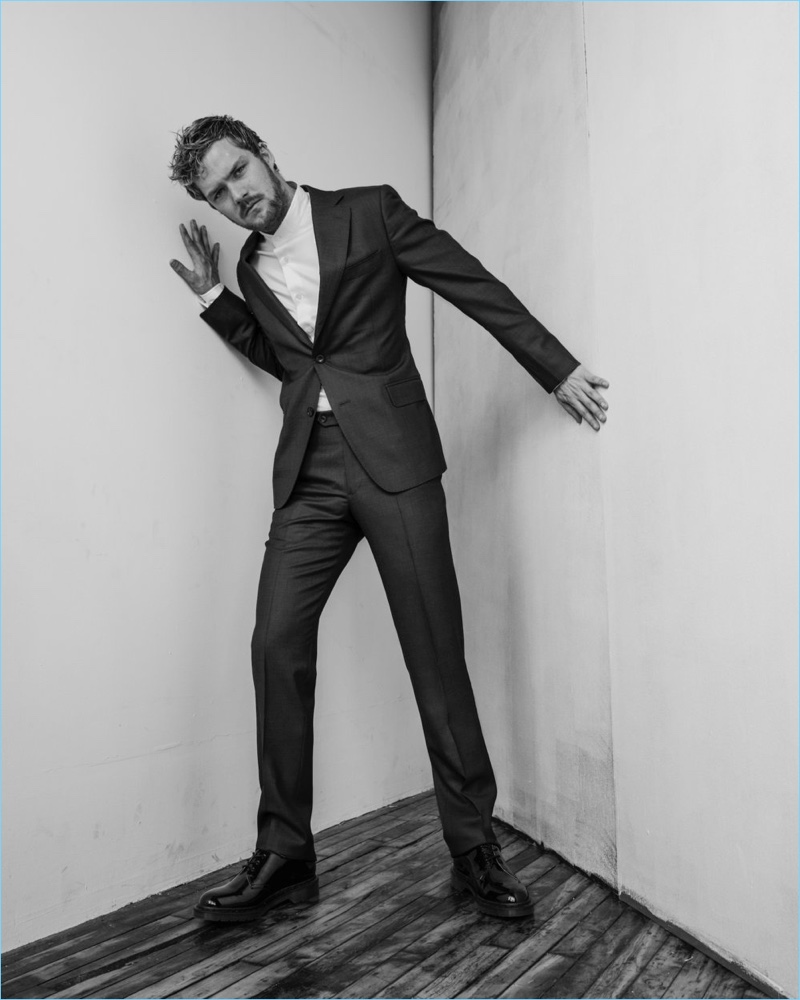 Iron Fist star Finn Jones appears in a new feature for The Laterals. Photographer Matthew Priestley and stylist Raúl Guerrero come together to capture the stylish photo shoot. Front and center, Jones wears the latest from brands such as Stephen F and J.Hilburn.
Related: Aaron Paul Gets Serious with The Laterals, Talks The Path
Perfecting his acting chops on the hit HBO series Game of Thrones, Jones dishes on his new Netflix project, Iron Fist. The 28-year-old actor shares, "Playing the lead of a show is certainly a feat and career highlight in itself. I'm blessed to take on this responsibility."
Jones continues, "The fact that the character is a 'super hero' isn't a detail for me, what I'm interested in is bringing a complex and nuanced character to life, if anything the less 'super hero' I can make him, the more vulnerable and flawed, the better." Read more on TheLaterals.com.
Finn Jones The Laterals Photo Shoot