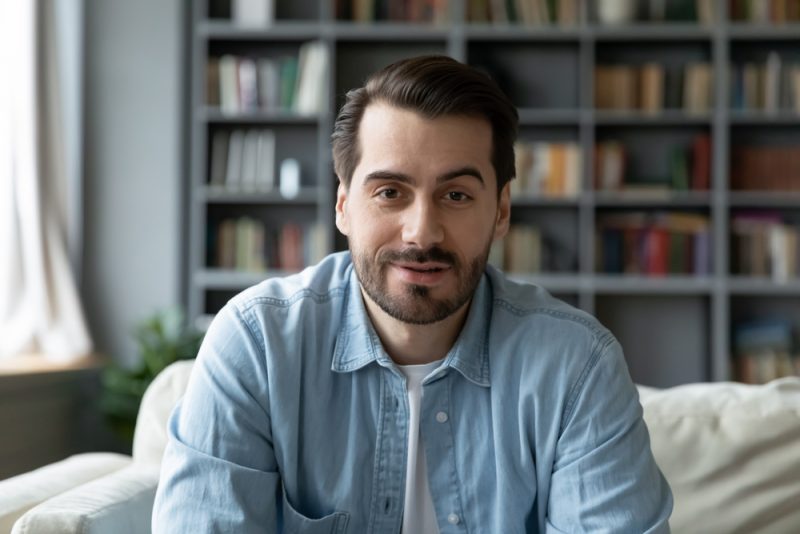 The dating game has undergone a significant paradigm shift since the health crisis, with many single people in lockdown looking for love in all the right places – online. Zoom has reported a 300% increase in its user base in under a month, and other video conferencing platforms such as Skype have also enjoyed a significant surge in popularity. In some states (such as Texas), people are going on Zoom speed dates as a way to make the most of this uniquely homebound time of their lives. Whether you plan on meeting someone special fast, or you want to take it slow by having a long-distance romantic dinner with someone you've just met online, what style pointers can help mark you as a man of style and taste?
Express Yourself
It was in 1989 that pop star Madonna first used fashion to highlight the importance of expressing yourself honestly and unashamedly. If you are a casual guy who loves nothing more than a cool linen top paired with fitting chinos and a comfy pair of loafers, why not suggest an online picnic lunch so your look can be just right for the occasion? Have a favorite cashmere top that you want to wear to impress? Sit down for a virtual dinner that will be sure to grab the attention of your date.
While it is essential to adhere to dress codes for formal events and restaurants, online dates are the perfect place to wear your favorite fashion buys. The key to success at finding love isn't necessarily dazzling with your new Virgil bag or blinging it up in a Gucci jacket. If you want to build rapport on a first date, you need to be relaxed and confident – because this shows up, even through a screen. By wearing an outfit that is truest to your personality, you can feel more self-confident and show that you value authenticity and individuality.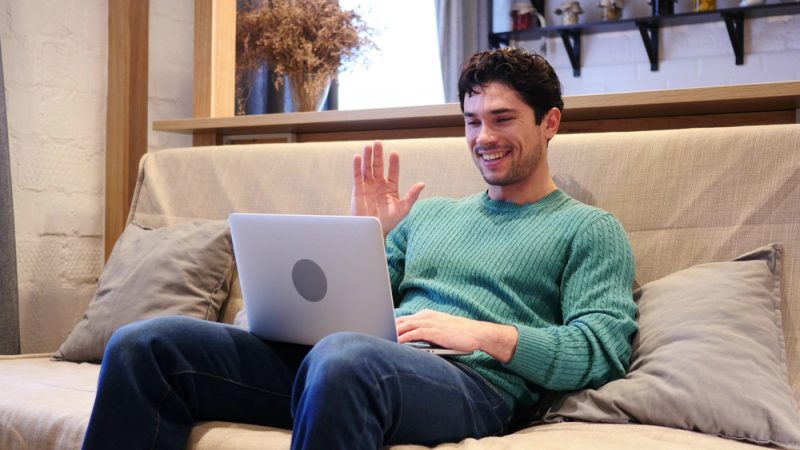 Captivating Colors
Your choice of color can elicit a psychological response from your date. Because loud colors like red and yellow can appear a little aggressive, opt for lighter or neutral shades such as white, slate, or even pastel hues like pale pink or lavender. Pay special attention to your top, since it is likely to be the most seen part of your outfit during your online date. Ensure your clothing is clean and perfectly pressed, but don't just 'let loose' when it comes to selecting pants or shorts. Your date may suggest a virtual dance together, in which case even if your shirt is tucked out, it should be paired with a cool pair of slim fits or (if you are into 1970s looks) flared jeans or trousers. If you do go for the boho-chic look, ensure your hair fits the look. If you have curly hair, leave it long or tousled. If your hair is straight, a fresh, wet look will give you a clean, smart look that will go just as well with more formal or casual looks.
Don't Forget Accessories
If you have a vintage Omega or Rolex or you collect vintage 1980s Casio watches, wear one of these to your online date, even if you can gauge the time by only looking at your screen. Heritage or vintage pieces make a great starting point of conversation, so don't be surprised if your date asks you about the history of your watch. If you want to play down the elegance of your watch, pair with knitted and beaded bracelets, and don't be shy to don a statement ring or two if you're into high fashion. Other accessories you might consider include trendy glasses (buy prescription-free pairs in various colors if you like the nerdy look), necklaces, and a designer belt that will mark you as a fashion lover every time you stand up to find some wine to dedicate a toast to the object of your affection.
If you are new to online dating, you will be delighted to know that tools like Zoom and Skype can do plenty to lessen the distance between you and your date. To seal the deal with your fashion look, go for styles you usually enjoy wearing and ensure you are comfortable at all times. Finally, pull out your accessories box and think about whether or not bracelets, necklaces, and even glasses can add that special something you need to seal the deal.