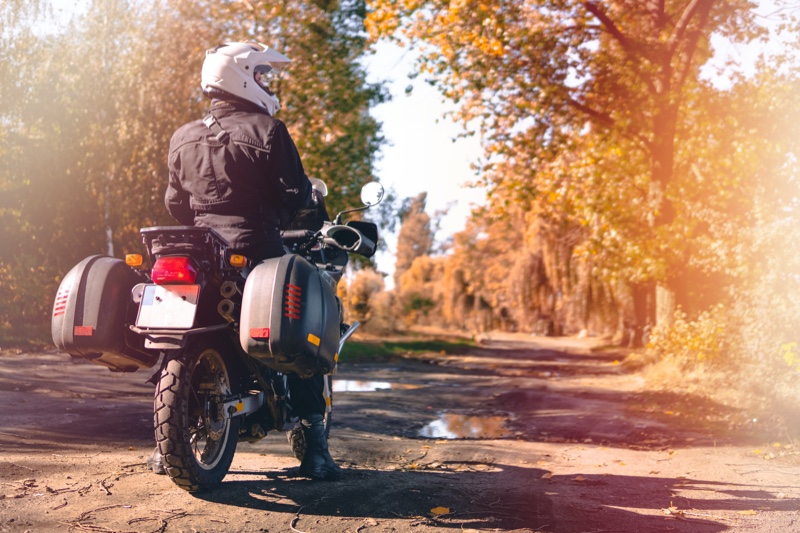 Riding a motorcycle is a dangerous sport, so the driver must make every effort to maximize his safety. One can do this by choosing the most suitable motorcycle clothing for yourself. What should a motorcyclist wear, and what choice should he make? We will try to answer these questions in this article.
Important parameters and features of motorcycle clothing
Special clothing for motorcyclists should be not only beautiful and comfortable but also protect individual body elements. A motorcycle rider is exposed to many injuries in an accident, and in the worst case, he may even perish as a result of his injuries; motorcycle protection can protect him from this.
There are a lot of products on the market under the general name "special clothing for motorcyclists," so it is not so easy to find the best option in such offers. Nevertheless, it is necessary to buy some clothes, because a poorly dressed motorcyclist should never get on a motorcycle.
The most important task that protective clothing for motorcyclists must perform is to improve their safety on the road. A motorcyclist should not ride his motorcycle wearing a regular T-shirt or jeans, as he is putting his life at risk. In general, dressing on your iron horse should be as if preparing for a fall. Only in this case will the motorcyclist be well protected.
Another advantage of motorcycle clothing is that it improves ride comfort. Most often, jackets, trousers, and other apparel are sewn so that they do not flutter in the wind and do not behave like a braking parachute.
Gloves are an important part of the motorcycle suit, which protects the hands from cooling. They provide perfect contact on the handlebars of the motorcycle.
The special clothing for motorcyclists that is currently being produced is not shapeless pants and jackets but authentic designer clothing that looks great on the figure. Available in various colors and patterns so that everyone can choose the best motorcycle clothing for them.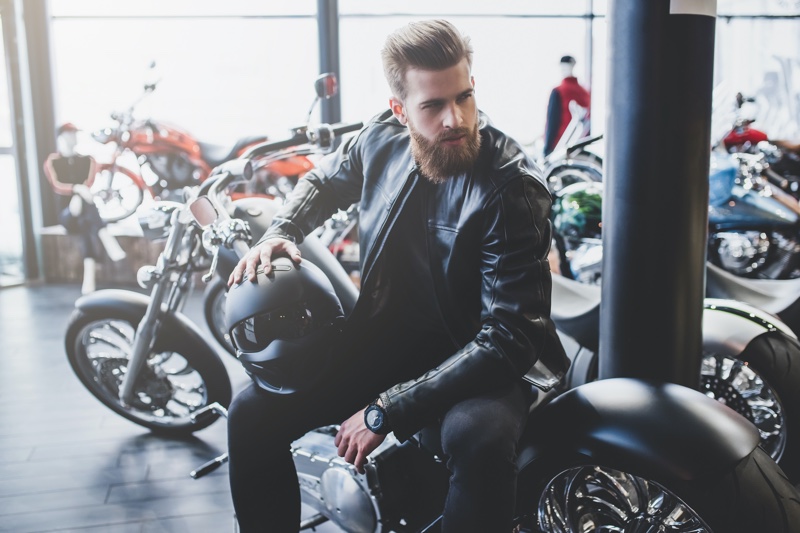 Motorcycle helmet
We must not forget that every motorcyclist, without exception, must purchase a helmet. This is the main element of its equipment, and the rules require its use of the road. Every motorcycle rider should have enough common sense to know that a helmet is a must. In addition, it provides comfort while traveling. We all know that rules are made for the sole protection of the riders, and if it has been broken, one might need legal help from a felony DUI attorney or any legal authorities depending on the case, so every motorcycle rider should have enough common sense to know that a helmet is a must.
The choice of a helmet depends primarily on the type of motorcycle, as well as on the individual preferences of the user. It is better to choose an integral helmet or a "crocodile" helmet on a sports bike. The advantage of integral helmets is that they are quiet, lightweight, and offer very good protection to their wearer's face profile. Jawed helmets allow for a casual conversation with the passenger but do not provide as much safety to the rider as integral helmets. They also have a higher mass and generate more noise while driving.
The jet helmets most commonly used by scooter owners are very glamorous, offer a wide field of vision, and allow you to feel the flow of air on your face. Their disadvantage is the weak protection of the motorcyclist from external influences and the relatively small face protection during an accident.
Cross-country motorcycle owners choose helmets that protect the rider's chin and face. These helmets prevent dirt from getting on the goggles.
One of the most notable features of the helmet is its weight. Designers a few years ago sought to minimize weight so that the head was lightweight. Experience shows, however, that the weight of a helmet should not be kept to a minimum. The helmet's weight affects the inertia of the entire head-helmet system, which is a very light helmet that causes an increase in impact to the head during a collision. Optimally, the helmet should weigh between 1300 and 1500 grams.
The second important feature of the helmet is the material from which it was made. Helmets are made from polymer thermoplastic materials, that is, from plastic, as well as from composite materials.
An important element of the helmet is the materials that fill the shell and the padding itself since this is the part of the helmet that mainly absorbs the impact energy. The upholstery should fit perfectly the wearer's head, so it is not recommended to buy used motorcycle helmets.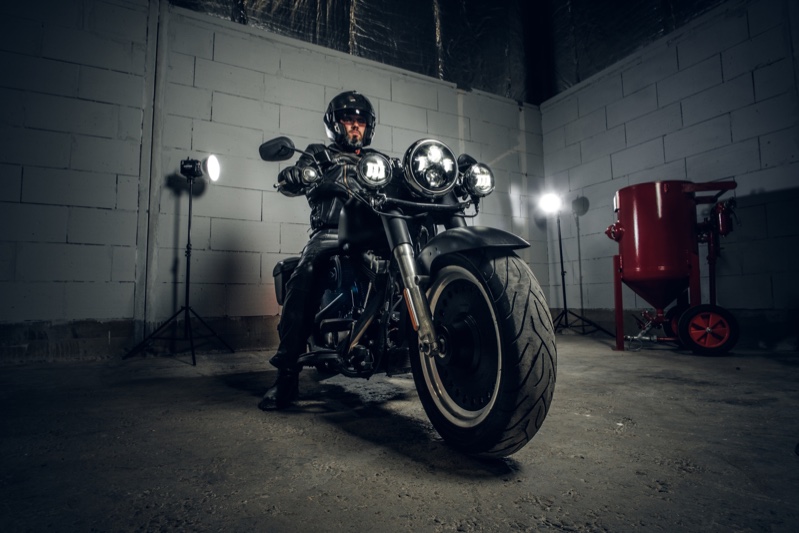 Motorcycle clothing
If we are talking about other elements of motorcycle clothing, then it is worth paying attention to his trousers and jacket, which can be made of leather or textile materials. Of course, leather is the most durable material, so choose a good leather jumpsuit that will protect the rider's body from even the most severe frosts. For instance, Troy Lee designs has a wide range of high-quality clothes to choose from on their website. Textile clothing also has its advantages, which include a high level of comfort of use. Its basic design:
the outer layer is made of wear-resistant synthetic fabric;
an inner membrane that protects the rider's body from moisture and ensures the removal of excess water vapor.
A motorcycle jacket should include a very minimal set of protective equipment, including elbow, shoulder, and spine shields. Its cut and style are secondary matters. More advanced motorcycle jackets have collar protectors, chest protectors, or "armor," that is, built-in protectors, so-called turtles. It is worth noting that the protection must have an appropriate hygienic certificate and must be removable so that it can be replaced.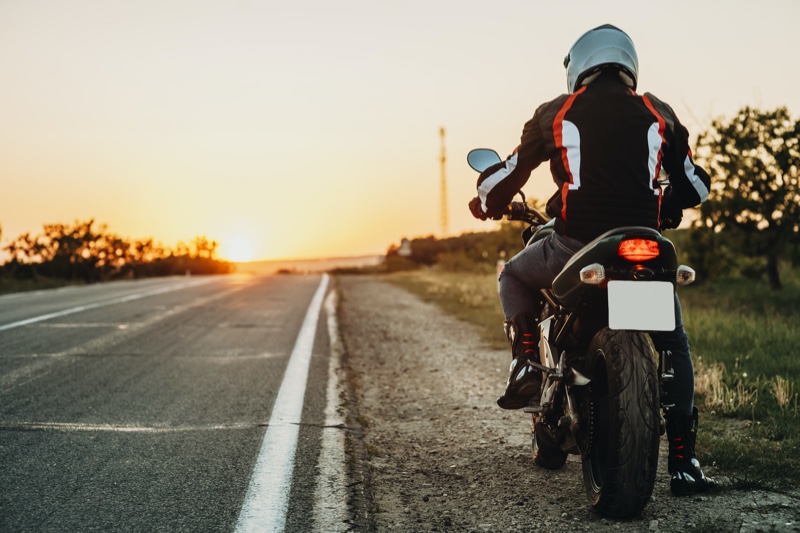 There are waterproof jackets on the market that have a membrane and tabs that protect the body and pockets with a lock so that water does not get under the jacket.
If we choose trousers for a motorcycle, we must pay attention to their purpose, the material from which they are made, as well as the protectors. Pants should have knee, hip, and shin guards. Some trousers can be paired with a jacket, and they create a joint jumpsuit.
Motorcyclist boots have maximum protection against foot injury if it comes to an accident. Most often, motorcycle shoes are made of leather, have solid soles, reinforced heels and toes, and, above all, have cubic shields.
In addition to a jacket, trousers, boots, and helmet, every rider should purchase a range of clothing accessories. Here we are talking about protective vests, additional protection for the kidneys, lower back, spine, and reflective inserts.