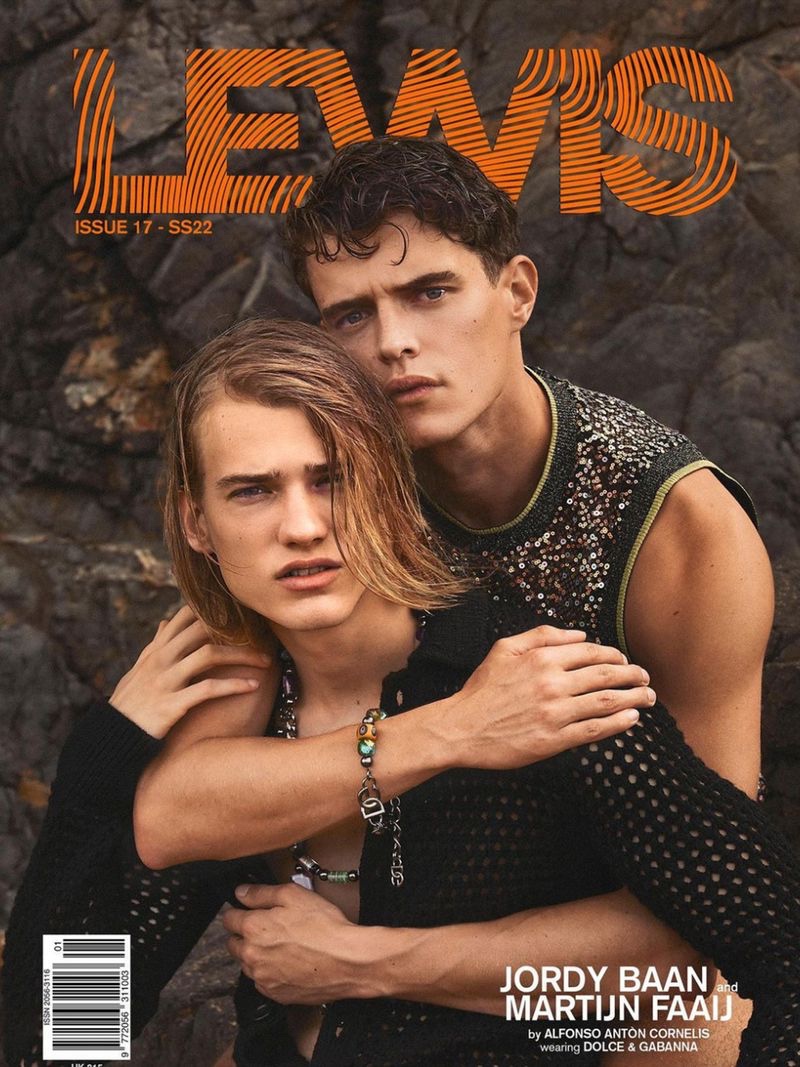 For the spring-summer 2022 cover of Lewis magazine, Jordy Baan and Martijn Faaij embrace. The models travel to Fuerteventura for a story set in the summer. Jordy and Martijn relish current style on the beach, making a splash with details like sequins on a knit sweater or finishing a look with a designer bracelet.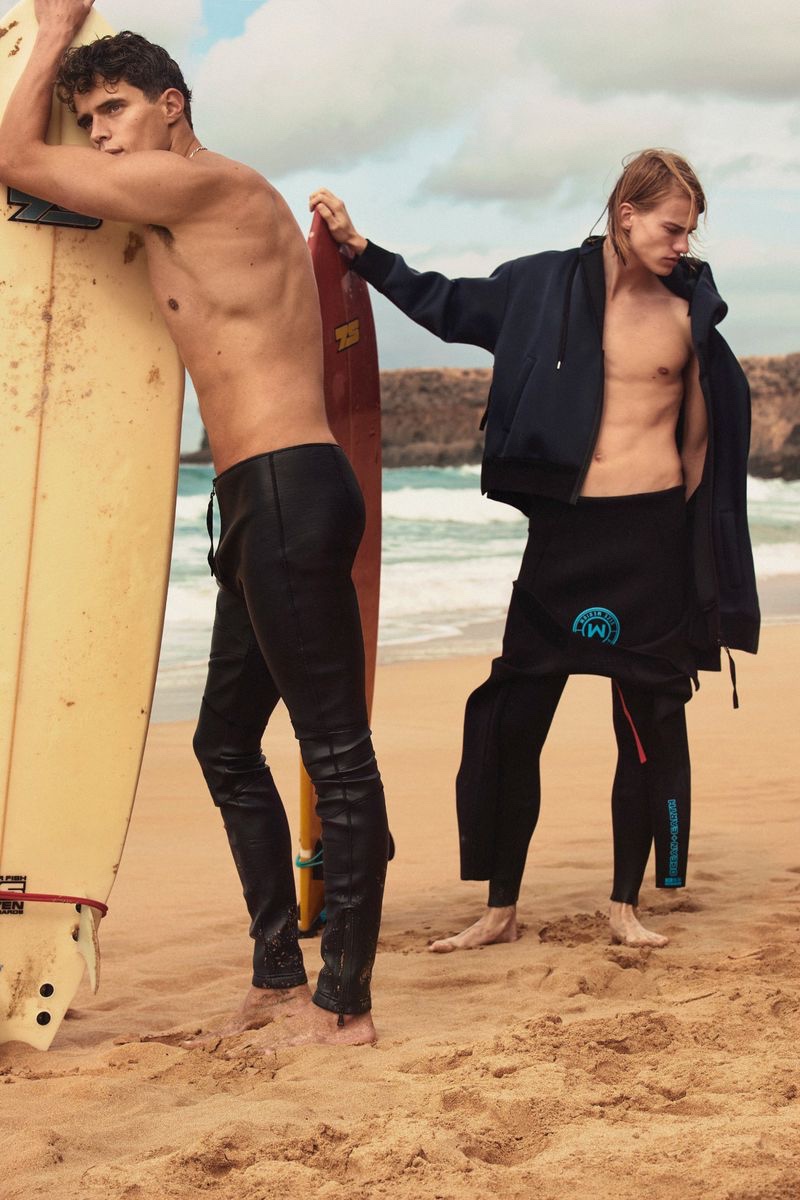 Alfonso Anton Cornelis photograph Jordy Baan and Martijn Faaij for the pages of Lewis magazine. Cornelis captures the pair with windswept hairstyles occasionally damp from the Atlantic Ocean. Meanwhile, a warm visual composition reflects summer thoughts and a bright holiday getaway.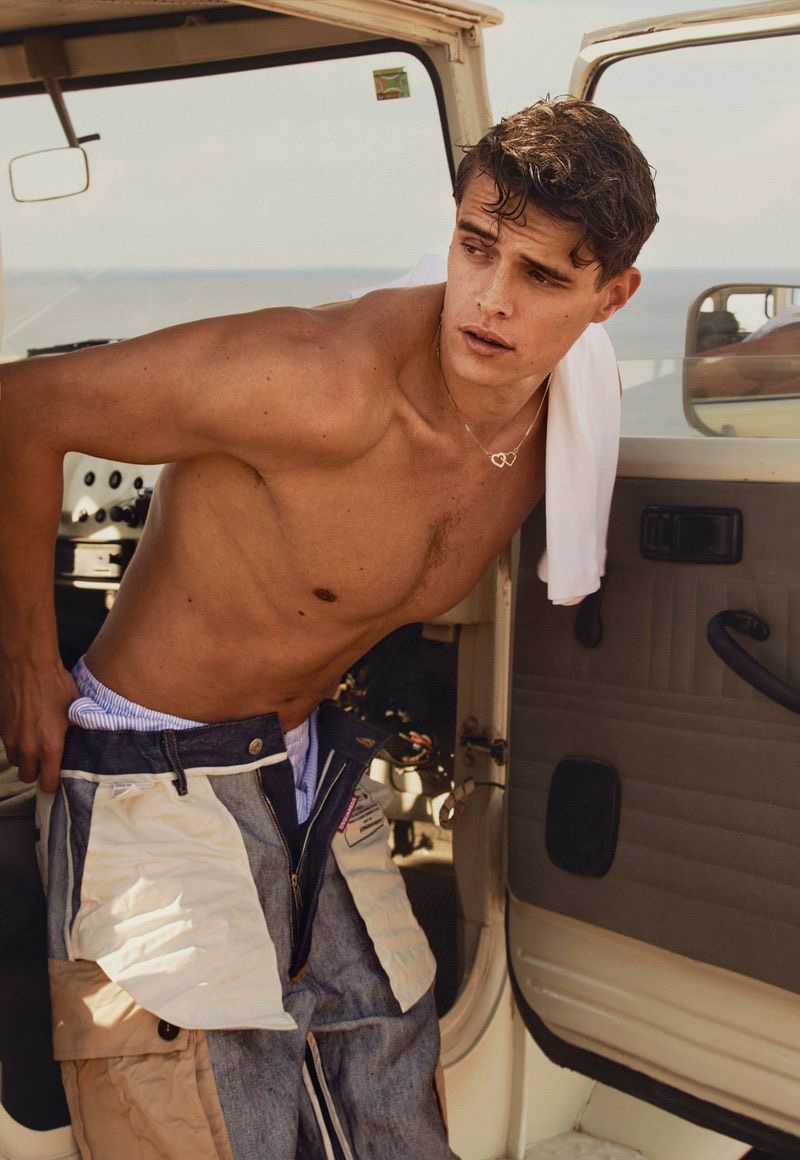 Giorgio Andrea Branduardi curates an inspiring wardrobe for styling. Branduardi builds around everyday items like a wetsuit, using the beach as a reference point. From there, Branduardi's creativity runs wild, resulting in a varied mix of knitwear, shorts, jackets, underwear, and more.