You may have heard the adage "content is king" and wondered what that meant. After all, aren't sales king? What about the customer?
When marketers say this, they are referring to the power content affords. Well-crafted, it drives sales, improves your ecommerce store's authority and attracts customers to your website.
Here are a few suggestions for building out a powerful and strategic approach to ecommerce content and blogging for sales, authority, and traffic.
Attracting Search Engine Traffic with SEO-Focused Content
Some ecommerce entrepreneurs ignore web content, believing that it's just words, words, words – as Hamlet would say. Meanwhile, the fact of the matter is search engines like Google and Bing prioritize search rankings based in part upon how many words are on your website.
Hold on though, simply pumping your website full of fluff and spam won't help you rank better.
You need to be strategic by posting content relevant to your offerings. For example, if you sell smart TVs and audio accessories, create a blog that talks about the best technologies to pair for a home theater. Include keywords such as "best home theater equipment". When consumers search these terms, they will be more likely to encounter your ecommerce store.
Become an Authority in Your Space with Relevant Blog Posts
The above example is also useful for upping your e-store's authority. Think about it like this. If your website has valuable information regarding home entertainment systems including what works and what doesn't, it's more likely that consumers will purchase from your e-store. After all, you just proved you know the product, making you a trustworthy source from which to buy.
This applies to virtually every product under the sun.
Don't have a blog? Don't worry. Ecommerce solutions like Shopify empower people to make a website complete with product pages, payment processing, and blogging capabilities.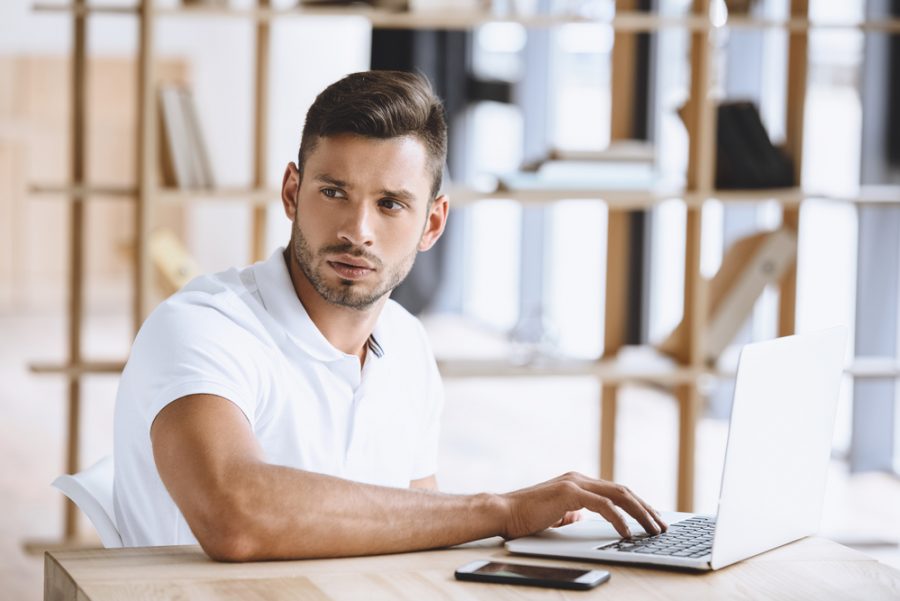 Keep Your Site Lively by Posting Regularly
One of the most common questions when it comes to blogging is," How often should I post?" Unfortunately, there's no perfect formula.
Some experts say that you should blog every single day; and there are good reasons for doing so. A daily blog is something readers can visit every day; plus, it affords a large quantity of content in a short period of time, which can drastically improve SEO. However, unless your ecommerce business has a writer on staff, it can be tough to keep up with daily postings.
Instead, some experts prefer to post two to three times per week. This workload is more manageable while still attracting regular readership.
While three blog posts per week might be the goal, it is entirely okay to start with one post a week and work your way up. After all, a quality blog post does more to improve your e-store's authority than a dozen shoddy articles.
Improve Your Reputation by Answering Customer Questions
Looking for even more fodder for your ecommerce blog? Improve your site's reputation and respectability by answering real customer questions in the form of blog posts.
Returning to the smart TV example, if you see emails from buyers asking about troubleshooting a Wi-Fi or Bluetooth connection, craft a blog post addressing those issues. Even if consumers buy smart TVs from other sources, they may still stumble upon your ecommerce blog to solve their problems, giving your business marketplace visibility.
In conclusion, ecommerce blogging drives sales, increases traffic to your site, and boosts your authority in your retail space.
Simply said, it's all upside.