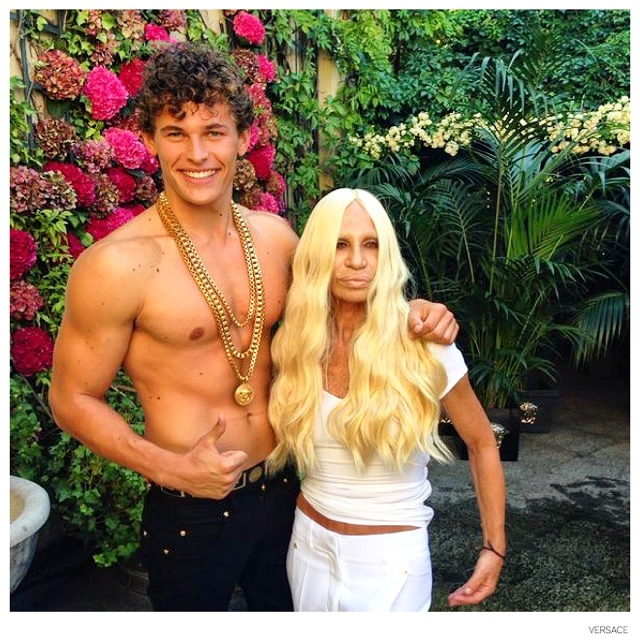 Versace Takes the Ice Bucket Challenge-Donatella Versace is the latest designer to step up and accept the ALS Ice Bucket Challenge. While spreading the word about donating, Versace still finds time to promote the glam over the top image of her family brand. Taking her seat in a chic white outfit, Versace enlists models Maximilian Wefers and Christian Williams to assist her. Pouring the bucket of ice water on her, the models sport Versace gold chains with skinny black jeans and the label's iconic underwear.
See other fashion personalities take the ALS Ice Bucket Challenge.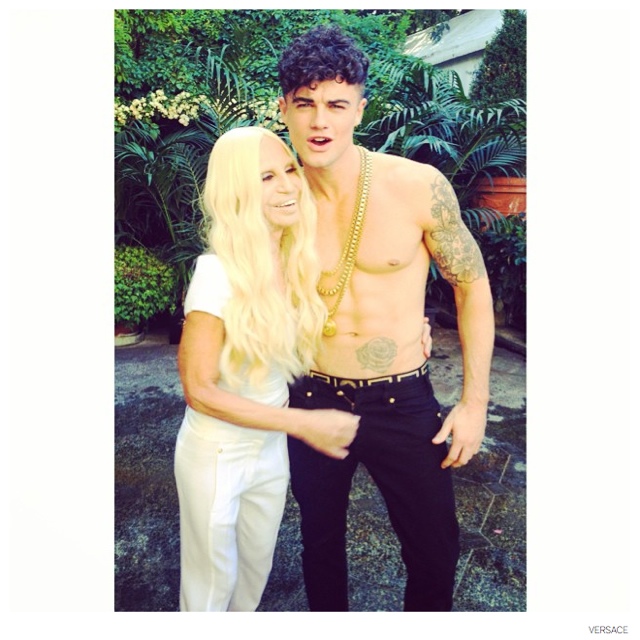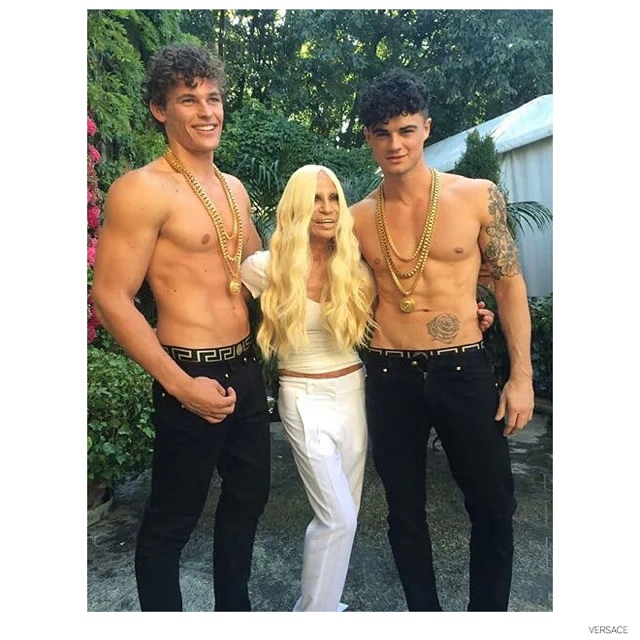 Enjoyed this update?